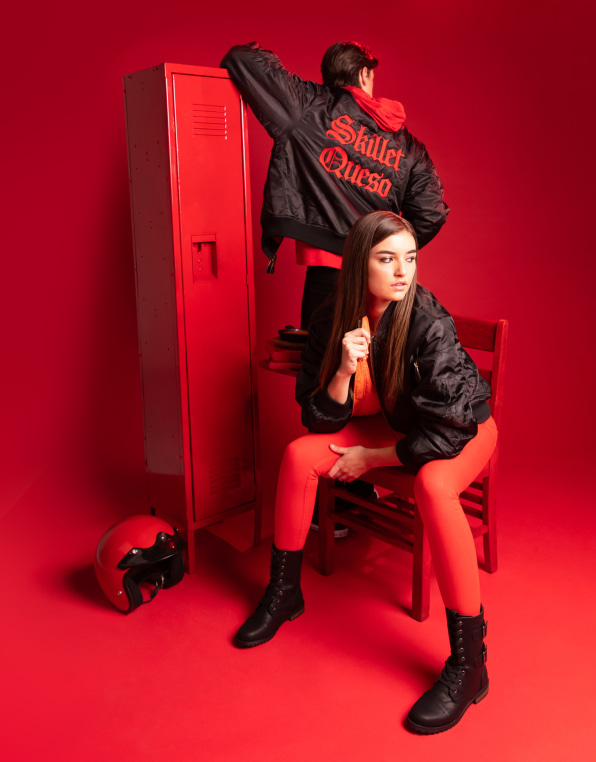 The Chili's Cyber Monday pop-up store will offer one-of-a-kind, limited-quantity Chili's merch for just one day, starting at 12:01 a.m. on November 26, according to Food & Wine. It's a great opportunity to pick up some swag and show your undying appreciation for Skillet Queso or stock up on supplies for the annual office white elephant party.
There's a $35 Baywatch red swimsuit emblazoned with "Welcome to Chili's," which is sure to help you make a splash next year on Spring Break. Or if you're looking for a present for a young professional or a dapper dad, try the $20 Chili's baby back ribs cufflinks (which may be leftovers from Chili's line of royal wedding accessories). And of course Chili's couldn't pass up the chance to cash in on the famous Chili's episode of The Office, so it is selling an "I Feel God In This Chili's Tonight" T-shirt, which is the perfect thing to wear to Chili's and enjoy one too many Second Drinks.
Finally, if you or someone you love are a member of the fast-growing cult of Skillet Queso lovers, pick up a Chili's Skillet Queso bomber jacket for $75 before the the cult gets the inevitable podcast treatment.