Allbirds–the tech world's favorite shoe brand–is expanding its shoe styles beyond its sneaker, loafer, and skipper silhouettes. Today, it drops a new style called Tree Topper. This new pair will go for $115–slightly more expensive than Allbirds' other shoes, which all cost $95. In keeping with the rest of the the company's collection, these new shoes are as minimal as possible. The designers stripped out all unnecessary seams and other superfluous elements, focusing on creating clean lines.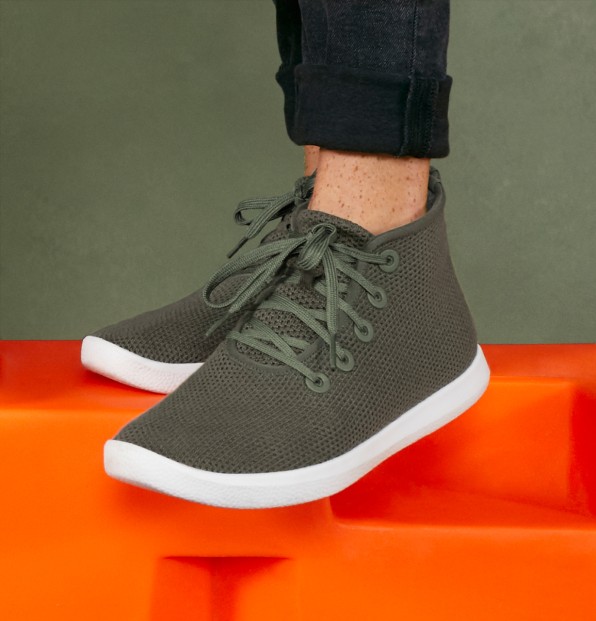 These new sneakers seem inspired by the traditional Converse high top, but they stand out from other sneakers on the market because they are made as sustainably as possible. They use three natural materials: moisture-wicking wool, eucalyptus fiber sourced from sustainably grown trees, and a foam sole made from sugarcane.
---
Related: Allbirds wants to fix your sole
---
As I wrote earlier this year, Allbirds is investing heavily in materials innovation. It previously launched its new sole called SweatFoam, which uses sustainably sourced Brazilian sugarcane, and is significantly more environmentally friendly than the vast majority of EVA foam on the market. Allbirds also made its recipe for SweetFoam open source, to encourage other footwear brands to incorporate a more sustainable foam into their shoes. Tree Topper is the very first sneaker in the Allbirds line that will carry this sugarcane-based sole.