Now when you're toodling around the Apple store or website looking for a new iPad and keyboard, you can also pick up a skincare product.
Today, Apple starts selling L'Oreal's newest tool called the My Skin Track UV, made by the La Roche-Posay brand. The company first unveiled this product at the 2018 Consumer Electronics Show in January 2018 and it is now ready for consumers. This is the first time that Apple is venturing into the world of beauty and skincare in its store.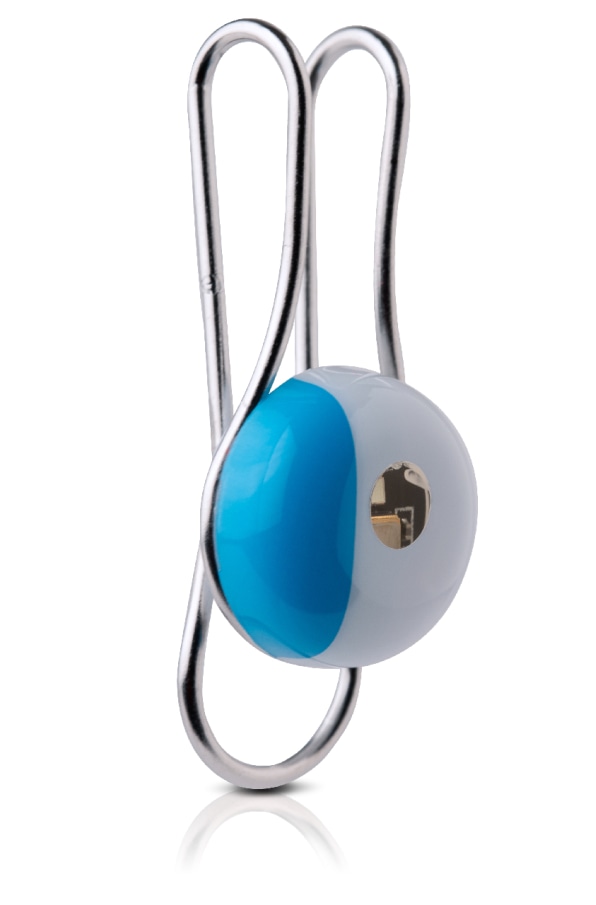 My Skin Track UV is a tiny $59.99 wearable device that you can attach to your clothing to measures your individual exposure to UVA and UVB rays; a companion app tracks your exposure to pollution, pollen, and humidity. It will provide instant status updates, as well as store up to three months' worth of data.
The device is cleverly designed to be battery free–its sensor is activated by the sun, and is then powered by the user's smartphone using near field communication. The product was designed in collaboration with Yves Behar, and relied on research gathered by Northwestern University's John Rogers, who has developed a range of stretchable electronic devices.
It is designed to motivate wearers to engage in safer outdoor behavior. While most people are aware about the sun's impact on the skin, this knowledge often doesn't actually prompt them to change their behavior. L'Oreal's research found that when consumers had regular, accurate updates about their sun exposure, 34% applied sunscreen more often, and 37% sought shade more frequently.