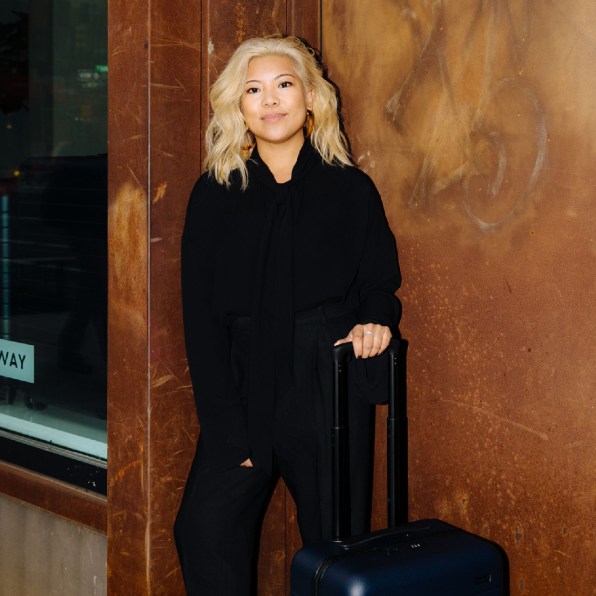 When you own one of the hippest luggage brands in the world, you expect to be on the road and up in the air a lot. Since founding Away in January 2016, Jen Rubio, the company's cofounder, president, and brand director, has traveled around the world to help oversee Away's growth from startup to player in the $32 billion luggage industry. As the company expands its footprint in Europe and builds brick-and-mortar shops across the U.S., Rubio has picked up a few tricks for staying productive, whatever time zone she happens to be in.
Here, Rubio reveals her tips and tools for getting the most out of every day:
What's your Off Switch?
I try to end every day by thinking about the things that went right that day. Focusing on the wins—whether big or small—help to keep me inspired and focused on the endless possibilities for what could go right, rather than getting distracted by the things that will inevitably go wrong. I also like to call a friend or family member to hear what they're up to; it keeps things in perspective and ensures that I'm never taking myself too seriously!
What's your On Switch? 
My morning routine is sacred. I wake up early, and start my day by meditating or getting in a workout. It's important for me to have some time that's just my own before heading into the office (or catching up on Slack when I'm traveling).
Where do you go to retreat and recharge? 
My favorite place in the world is Tofino in British Columbia. I have a deep love for the Pacific Northwest, and Tofino is remote enough for me to truly unplug. I feel like the best version of myself when I'm there.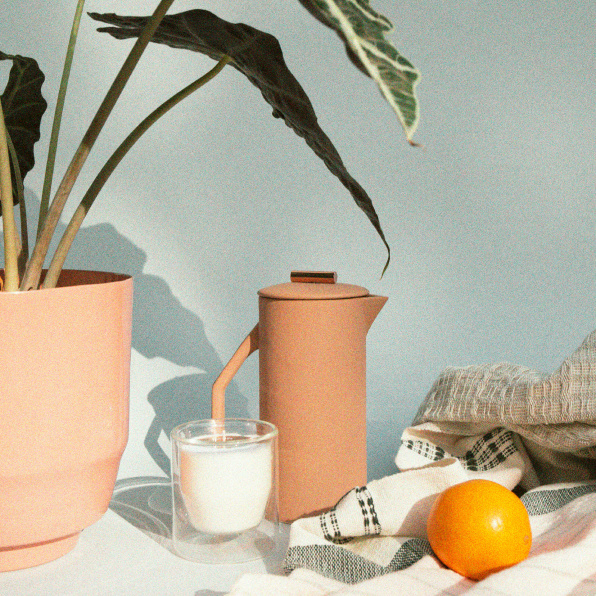 What product are you currently in love with? 
I'm moving into a new apartment in Manhattan this summer, so I've been doing some serious nesting. My favorite thing is a new French press from Yield Design.
What have you splurged on recently?
I love the jewelry from Foundrae and recently splurged on a necklace as a gift for a really special friend. Everything they make is timeless and elegant, and each piece is meant to symbolize strength, resiliency, karma, or another tenet that [cofounder and designer] Beth Bugdaycay subscribes to.
Is there a service or tool you can't live without?
Slack. I travel a lot, but Slack helps me stay connected to my team, no matter where I am. It's helpful to feel so plugged in and organized even when I'm away.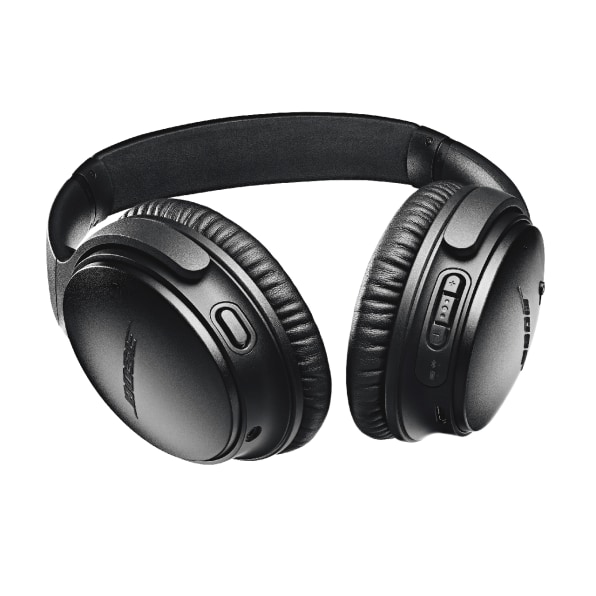 What travel tips do you swear by?
I have a few essentials that make my flights a little more seamless and help me feel well rested when I land: Bose noise-cancelling headphones and a silk eye mask from Slip so I can catch a few hours of sleep; Four Sigmatic Chaga Elixir to keep my immune system in check; and almonds to give me a boost of necessary energy and nutrients while still keeping it light.
Since I spend more time in hotels than in my own home, I've found it really comforting to pack travel-sized versions of my tried-and-true toiletries. My favorites are CAP Beauty face mist, Drunk Elephant Virgin Marula Luxury Facial Oil, and IGK dry shampoo. I'm a notorious overpacker, so packing cubes are my biggest tip for saving space. I swear by them so much that we created a line of our own.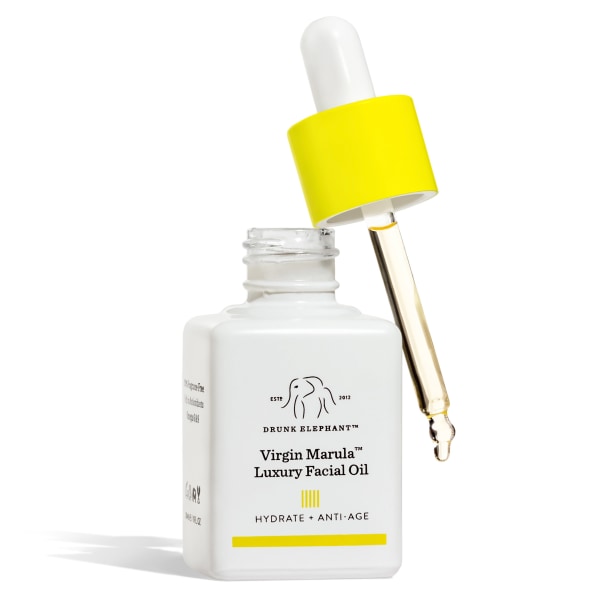 Breakfast is my No. 1 trick for beating jet lag. If I'm on an overnight flight where I arrive in the morning local time, I eat breakfast as soon as I can, even if it's 2 a.m. my time. It's an easy but proven way for me to transition into the right time zone!