Disney's new streaming service will be called Disney+ and will feature new live-action series from the Star Wars and Marvel universes, Disney announced on Thursday during its fourth-quarter earnings call. Disney's movies will be removed from Netflix starting next year, and its much-anticipated service will launch in late 2019.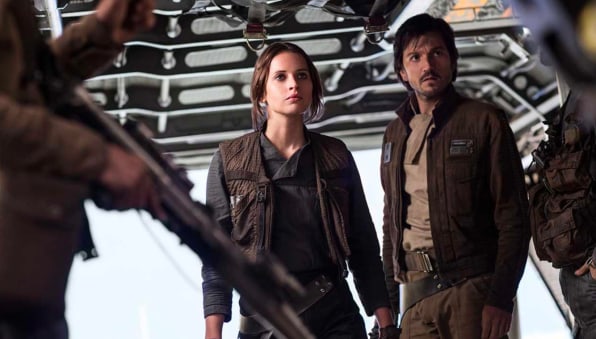 The Star Wars series will star Diego Luna as Rebel spy Cassian Andor and will follow his adventures during the formative years of the Rebellion that lead up to the adventures in Rogue One: A Star Wars Story. Lucasfilm is developing the series, which will go into production next year. No release date was announced. Also in production is a live-series centered on Loki, the god of mischief from the Marvel Cinematic Universe, which will star Tom Hiddleston.
These projects join already announced titles for Disney+ including The Mandalorian, another Star Wars series that Jon Favreau is writing and executive-producing; a series set in the world of Pixar's Monsters Inc.; as well as one based on the Disney Channel's High School Musical. Anna Kendrick, meanwhile, is starring in a feature film for the platform–Noelle–in which she'll play Santa's daughter.
On the earnings call, Disney chairman and CEO Bob Iger said that content on Disney's new app will be segmented by the five brands that will be showcased on the service: Disney, Pixar, Marvel, Star Wars, and NatGeo.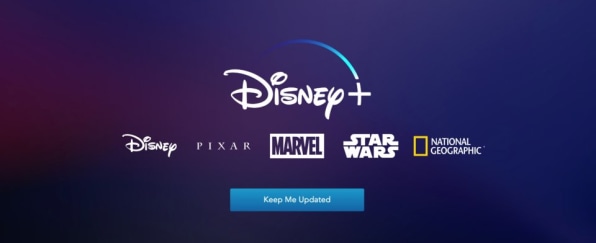 The app: "not quite ready for primetime"
He said that he got a glimpse of the app last week while visiting BAMTech, the streaming technology company that Disney bought a majority stake in in order to launch both Disney+ and ESPN+.
"It's not quite ready for primetime," he said. "It's still being iterated. But it will be elegant and it will be very brand-centric." He also said that Disney+ will feature navigational features "that typically don't exist" and that it will "super serve the most ardent fans of those five different brands by creating experiences and environments customized and personalized to those brands."
Besides feature films and TV shows, Disney+ will also be home to original docu-series, including one on Disney Imagineering, the Disney division that dreams up and creates attractions for Disney's theme parks. Iger said that Disney is increasing its production investment in Disney+ "across the board" at the company.
Programming investment will also be increased in Hulu, the streaming app that Disney will be a majority owner of once its acquisition of 21st Century Fox is complete early next year. On the call, Iger said that Disney just received regulatory approval from the EU and that the overall regulatory approval process is going much faster than anticipated.
"We aim to use the TV production capability of the combined companies (Disney and Fox) to fuel Hulu with a lot more original programming," Iger said.
He noted that Hulu attracts a younger demographic that is attractive to advertisers. "It's a very strong play for advertisers because it can offer targeted ads, it has a great demo, a great user experience and the quality of the TV programming is quite high. Overall, we've got an opportunity to invest more, to grow its subscribers," he said.
Iger also said that Disney would probably increase Hulu's pricing "in the near future."
As for the integration with Fox, Iger called out a number of Fox executives who will take leadership roles at the newly combined company, including Peter Rice, who will become chairman of Walt Disney Television and co-chair of Disney Media Networks along with Jimmy Pitaro; and Dana Walden, the new chairman of Disney Television Studios and ABC Entertainment. On the movie studio side, Fox Searchlight presidents Steve Gilula and Nancy Utley will come onboard, along with Fox Film Vice Chairman Emma Watts and Fox 2000 chief Elizabeth Gabler.
---
Related: To battle Netflix and Disney, AT&T readies a giant HBO-fused streaming service
---
Disney also said in its earnings report that is taking a $157 million write-down on its investment in Vice Media. Disney had invested a reported $400 million in 2015 at a valuation between $4 billion and $4.5 billion, in addition to a previous stake it had in Vice along with Hearst and A+E Networks. On Wednesday, the Wall Street Journal reported that amid flattening revenues, Vice planned to cut its workforce by 15% and its websites by half.
Overall, Disney's earnings topped projections, thanks to the strong box office performance of Incredibles 2 and Ant-Man and the Wasp, along with the popularity of Disney's theme parks. Earnings per share in the fourth quarter were up 37% to $1.55, while revenues rose 12% to $14.3 billion. Net income increased 33% to $2.3 billion.