Guests who order room service at the Hotel EMC2, an "art and science inspired" hotel in Chicago's upscale Streeterville neighborhood, can as of last week have their items delivered by a pair of autonomous robots.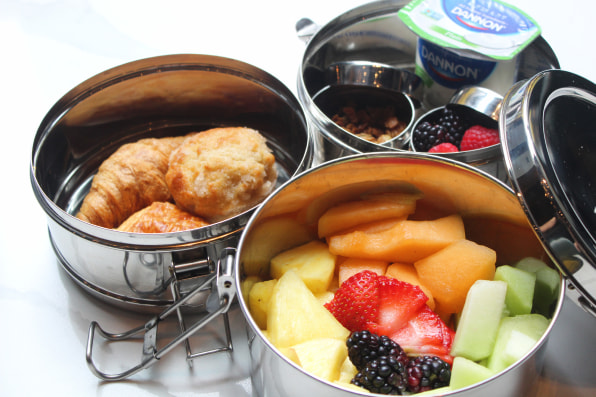 The 3-foot-tall devices, dubbed Leo and Cleo, need to be loaded by a human with food items such as pastries, fruit bowls, or a package with pimento toast and Chicago's Old Style brand beers. They can also transport miscellaneous items like toiletries or towels. Then, the machines–from Bay Area robotics company Savioke–can navigate their way to guest rooms. Hotel guests, who can order the semi-automated deliveries using in-room Amazon Alexa units, can then pluck their orders from the glowing robots and send them on their way.
The hotel isn't the only one to feature a robotic butler: The Aloft hotel near Apple's Cupertino, California, has also rolled out similar bots from Savioke's Relay line. Savioke has figured out how to let its robots talk to hotel elevators, meaning one less step that humans need to be involved with as the machines make their rounds.
Robot-powered room service is available at the EMC2 from 11 a.m. to 11 p.m.