After years of waiting, Mac Mini lovers will finally get the upgrade they've been asking for.
Apple announced at its Brooklyn press event today that the new Mini has a sleek design, a new space-gray finish, and, most importantly, a lot more processing power. The device is five times faster than its predecessor, Apple says.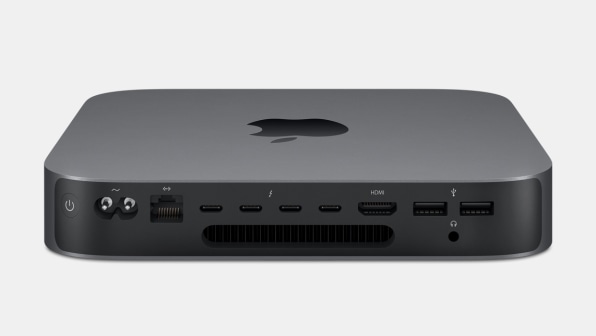 Here are the main specs:
Adds quad-core processor, and goes up to 6 cores
All flash storage
Storage options up to 2 TB
T2 Security chip
Faster HEVC video encoding
Shell 100% aluminum
10 Gb Ethernet option
The I/O: 4 Thunderbolt 3 ports, an HMDI 2.0, two USB-A ports, an audio jack and Gigabit Ethernet, and a 10 Gb Ethernet option.
The new Mini goes on sale November 7, with price starting at $799.