Every day, 400 million people open up Instagram and flip through Stories, the app's short, ephemeral photo and video updates from people they follow. Since its launch in 2016, Stories has become a popular way for people to share more about their lives–and more often. But with that immediacy has come a pressure to seem cool and spontaneous all the time. It's also a challenge for brands that use Stories to advertise; companies need to produce fun, current content on a daily basis, and manage those Stories the same way they manage their permanent content elsewhere online–even if it quickly disappears.
That's where Unfold, an app specifically for Instagram Story templates, is poised to help. Founded in March 2017 by Alfonso Cobo–an architect by training–Unfold began as an app for designers to create portfolios via iPad, before Cobo realized that Instagram Stories were catching on. At the time, "Instagram Stories was really limited in terms of tools and how we could showcase our work in this platform," Cobo says. "I saw there was a huge potential in Stories."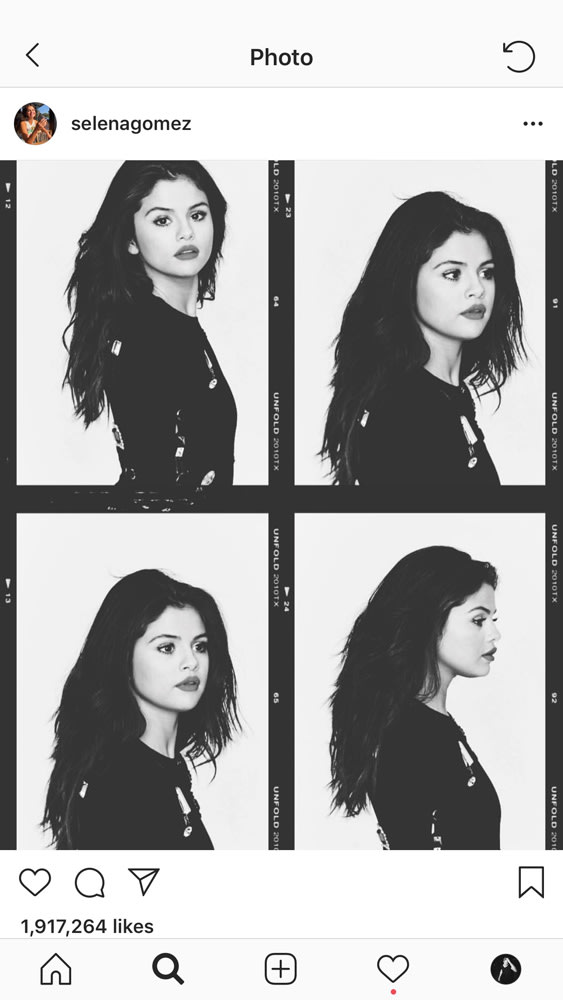 The Unfold app features seamless UX that lets you build a story out by electing individual page templates from five different series, each with a different aesthetic, and then add photos and text. Once you've designed the whole thing, you can download it to your phone, where each page will save as a separate image, easily uploadable to Instagram (or you share directly on the app itself).
Originally built for designers, Unfold didn't take off until Cobo partnered with Andy McCune, who runs the Instagram account @Earth and has 1 million followers, in October 2017. The duo set out get the app in front of influencers who might be interested in using it, and their plan worked: Unfold has evolved into one of the biggest players in Instagram Story design, with 11 million users, growing at a rate of 100,000 app downloads per day. The company's 12-person team is on track to bring in $2.6 million in revenue for 2018, with no investment and no marketing dollars spent.
It's used by the platform's biggest star, Selena Gomez, as well as celebrities like Shay Mitchell and Spanish soccer player Sergio Ramos and companies like Topshop, Four Seasons, Interscope Records, and the Arsenal football team. It's hit No. 1 in the Apple app store in nearly a dozen countries including Italy, the Czech Republic, Indonesia, Malaysia, and Cobo's native Spain. And Instagram itself is on board–the company points to Unfold as a great way for companies to tell better Stories. So far, it's been used to create more than 50 million of them.
Today, Unfold is launching the next stage of its business: a design agency for Instagram Stories. Under the moniker Unfold for Brands, Cobo created the company's first custom-branded Story series for the luxury fitness company Equinox, with 13 templates that Equinox's social media team and its trainers can access using a special code in the Unfold app.
According to Equinox's chief marketing officer Vimla Black Gupta, the company has seen exponential growth when it comes to Instagram Stories, and saw Unfold as a way to provide more resources to its social media team and its trainers, who often advertise their classes on Instagram. "How do you stand out in a flutter of stories, the endless streams of content? A lot starts to look the same," Gupta says. "We want to use [Unfold] as a gift we're giving our influencers, to express themselves in a differentiated way in a super crowded medium." She plans to include custom templates in any new brand launch.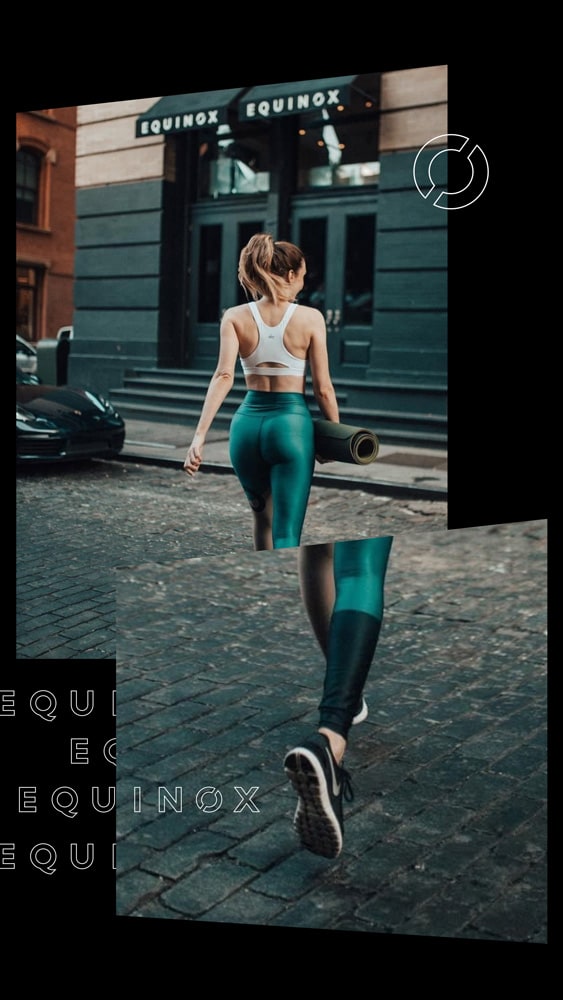 Unfold's template designs tend to be grounded in the physical world: Cobo takes his inspiration from paper products and analog technology, which give each template the feeling of a scrapbook. "For the Clasico Series, I spent weeks studying how photographs and text were laid out in editorials and magazines," Cobo says. "For the Film Frames 1 collection, I went to film photography exhibitions, studied and scanned old film, and collected hundreds of analog film pictures."
After Cobo sketches 30 to 40 template ideas based on his research, he shows them to a small group of Unfold members, who vote on their favorites. The top 15 are then published as a collection, which range in price. Clasico's first is free and comes with the app, while its later iterations cost $0.99. The Film Frames templates cost $1.99. Cobo says that Unfold has about 5% conversion from downloading to making an in-app purchase. Users spend about four minutes crafting each story they post.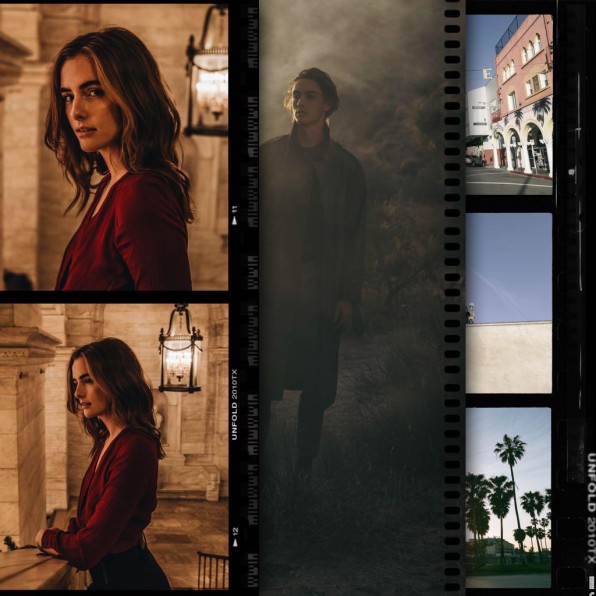 To design Equinox's templates, Cobo studied the gyms' architecture and interior design and analyzed the way the company presents photography to create templates that feel branded, but not overtly so. "It's been interesting for me to go back to my roots of architecture and bridge architecture and UI design," Cobo says. "We like to use moments from the interior architecture as background images on the templates so it feels like you're within the Equinox centers."
Providing companies with custom-designed templates for their own use could be a game changer for the Unfold, but Cobo is wary of scaling the design agency model too quickly, and plans to keep his focus on the consumer app for now, with about one branded template launch per month. "We don't want to become an agency model and bring as many clients as possible, and distract from main product, which is still the consumer app," he says.
Unfold isn't the only company that offers Instagram templates, either. General web design mobile apps like Canva and Adobe Spark have templates for any kind of social media post. Using templates for Instagram Stories is rising in popularity: Another desktop design tool called Easil launched templates for Stories in 2017, and today about 35% of its 1 million users have used the tool to create an Instagram Story. Easil founder Annette McDonald says the next most popular templates are for Pinterest posts, which about 25% of Easil's users have created, and Facebook posts–though she says the latter is on the decline. Cobo hopes to differentiate Unfold from the competition by being mobile-friendly, never using watermarks, and focusing on Stories alone.
Still, the fledgling design agency's business will remain at risk of being overtaken by its biggest competitor: Instagram itself. The company could easily decide to refresh its own Layout template app with a better-designed version closer to what Unfold offers. After all, Instagram isn't above copying others. "There are millions of collage apps. We're not just that," Cobo says. "We want to be a platform for people to tell stories, which is what people care about."