Chip Conley found himself at a crossroads at age 52. He had already found success with the boutique hotel group Joie de Vivre that he ran as CEO for 24 years. At midlife he wasn't sure what was next, until he got a call from the young founders of Airbnb, who asked him to join their startup and guide their growth into a hospitality behemoth. Conley was happy to join in, but quickly realized that he lacked the digital fluency he needed to make it in the tech world. He hadn't heard of the sharing economy and didn't have the Uber or Lyft apps on his phone, and was neck-deep in a venture that was not his natural habitat. "The brave new home-sharing world didn't need most of my old-school, brick-and-mortar insights," he said onstage at the Fast Company Innovation Festival.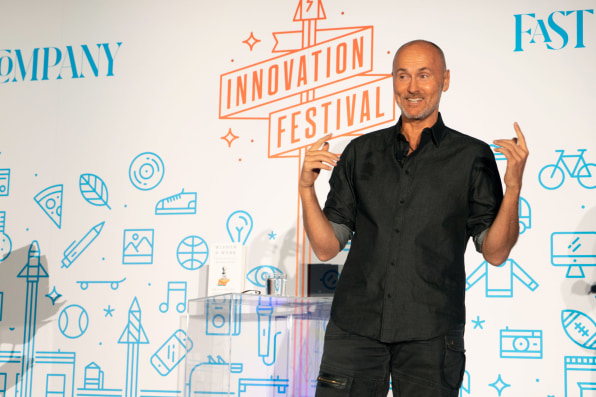 While Conley had been hired as a "CEO whisperer" of sorts to help mentor Airbnb cofounder Brian Chesky, he quickly discovered that this teacher had a lot to learn. He decided not to "run for the hills," though, but to stay and learn, and see if his "wise eyes" could learn something from their "fresh eyes." What he discovered was that sharing knowledge—pairing his years of hospitality experience and leadership skills with their digital fluency—could benefit employees as well as the company as a whole. "Opening a pipeline of organizational wisdom is the trade agreement of our times," he said. He started to call himself the company elder, with some 100 mentees, all sharing experiences and understanding. "That's the new sharing economy—sharing wisdom across generations," he said. "Mutual mentorship is the future."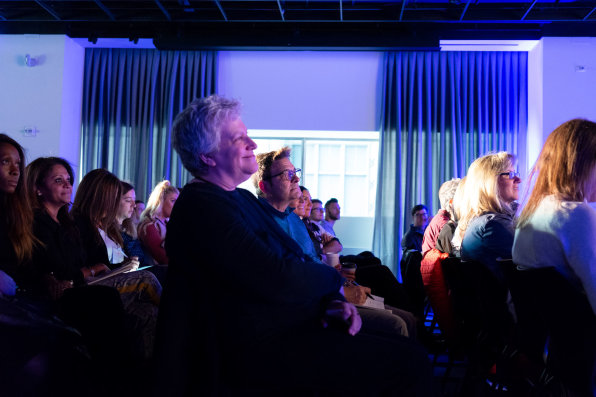 That cross-generational effort not only helped Airbnb earn one of the highest customer satisfaction ratings across the hospitality industry, but led Conley to his next chapter: Touting the importance of the "modern elder" in the workplace. He published Wisdom @ Work: The Making of a Modern Elder, where he outlined how companies can tap into wisdom of middle-aged workers, and middle-aged workers can translate their experience into continuing success. He also launched the Modern Elder Academy, the world's first midlife wisdom school. The school helps midlife workers "reset, restore, and repurpose" their lives through one- or two-week programs in Baja, California. "I'm doubling down on Elder," he said, laughing. At the Academy, workers needing to reboot their resumes and their lives learn "to evolve out of past knowledge and past experience," and to become a vital, relevant part of the modern economy.
"It's a new kind of elder emerging in the workplace, not the elder of the past treated with reverence, but valued for their relevance," Conley explained. As companies look to diversify their workplaces, Conley's new mission is to make sure that older employees are included in that diversity drive, too, bringing the emotional intelligence and wisdom that comes with age.