When she announced a new $36 million fund for black female founders earlier this year, Backstage Capital founder Arlan Hamilton dubbed it the It's About Damn Time Fund. The venture capitalist, who appeared on Fast Company's October cover, has spent the past three years investing in underrepresented founders with the thesis that the way venture capital is distributed–with the majority of it going to white men–doesn't reflect the way talent and good ideas are dispersed in the real world. But speaking at the Fast Company Innovation Festival earlier this week, she offered a different reason for not wanting to be pitched cannabis ideas by white men: the inequality of our criminal justice system. And for Hamilton, it's personal.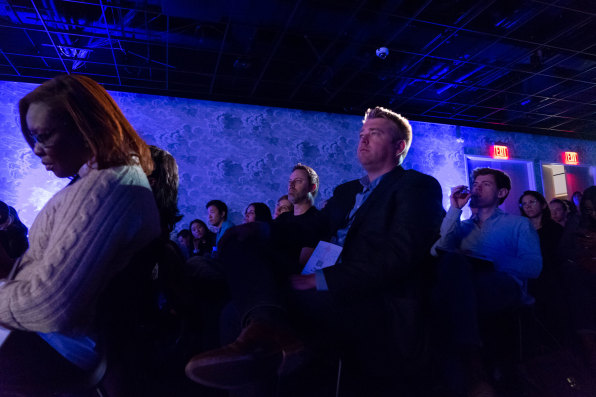 "My brother has gone through so much because he's been caught and gone to jail for having a small amount of weed. He's had so much of his life destroyed and is trying to turn it around," she explained in a conversation with Fast Company contributing writer J.J. McCorvey. "At the same time, I still get approached by white men [who want me to invest in] their cannabis companies because I'm black and I'll 'get it.' I say no. I'm not the one for that. But if you're a black woman or a black man with a cannabis company, let's set up a conversation."
Hamilton also offered a sobering assessment of the scale of the problem her diversity-focused venture firm is trying to address. "To be honest, $36 million, $100 million–this is all a drop in the bucket compared to what's available to other founders," she said.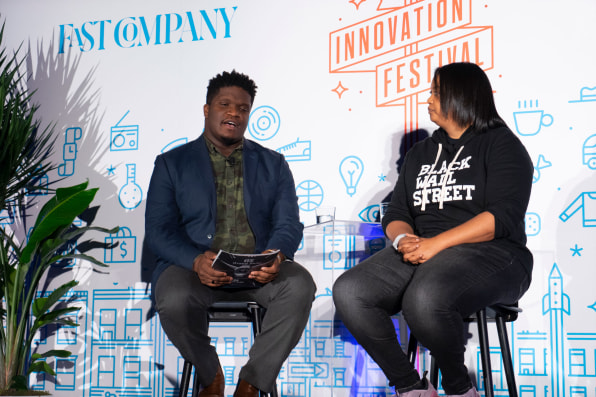 That puts an extraordinary amount of pressure on black entrepreneurs–herself included–to overdeliver. "You want [to have] the representation, the examples, the case studies [of black founders]. But it shouldn't be on any one person's shoulders to represent an entire race," she explained. "Someone said to me, 'You have to give them the best-performing [venture capital] fund of all time. And I'm like, no I don't. But that's [what happens when you're] the poster child."
---
Read more: Meet the leader of L.A.'s cannabis revolution
---
This dearth of representation is particularly problematic when a black founder falters. "No one said, [after Travis Kalanick was forced to leave] Uber, 'Oh, those white men. We probably shouldn't have invested in them,'" Hamilton said. The narrative around a black founder's failings, she pointed out, can often have racial overtones.
As for Elon Musk, who unabashedly smoked a joint during a live-streamed taping of the Joe Rogan Experience podcast last month, Hamilton said he didn't take nearly the reputational hit that a black founder would have if he or she had done the same thing. But Hamilton bears no grudges. "Elon Musk, I like him," she said. "He can be my butler if he wants to later in life. I'm open to allowing that."