Direct-to-consumer fashion label Mott & Bow is the latest entrant in the cashmere wars. It just dropped $149 sweaters for men and women on its website, made from Grade A quality wool from Inner Mongolia. It's inexpensively priced, compared to luxury cashmere from brands like Loro Piana and Pringle of Scotland, but it's now on the higher end of a new wave of high-quality affordable cashmere options from brands like Everlane, which launched $100 cashmere sweaters in 2017, and Naadam, which just dropped $75 cashmere sweaters and created an entire pop-up devoted to these sweaters. (Both brands also use Grade A cashmere.)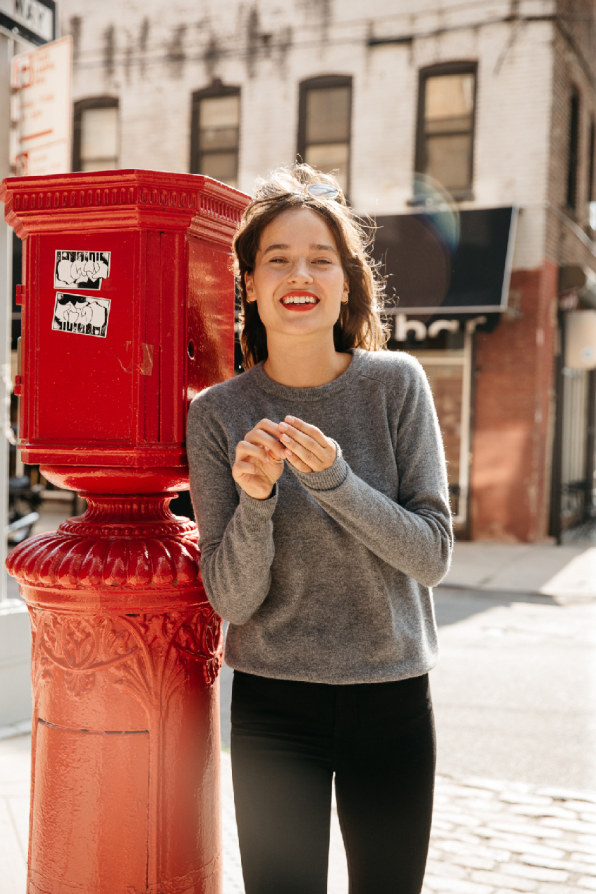 We're now seeing the democratization of cashmere, once the sweater material of the very posh. Thanks to the direct-to-consumer business model, which cuts out retailers and their middleman markups, brands can sell top-shelf cashmere for prices that many more of us can afford.
A decade ago, consumers began to see inexpensively priced cashmere show up at retailers like Old Navy and Macy's, with prices that were under $100 a sweater. But that's when it also became clear that not all cashmere is created equal. Low-end cashmere tends to be made from shorter threads that snap easily, resulting in pilling, and they are artificially softened with chemicals, which also weakens the fabric. This new wave of affordable cashmere is different because it focuses on both quality and price.
"Millennials are much smarter shoppers," says Alejandro Cachin, founder and CEO of Mott & Bow. "They recognize that good value isn't just about price, it's about getting good quality for their money. It's much harder to hoodwink them."