For years, instant coffee has been an uninspiring, only-when-all-else-fails way of getting a caffeine fix. Tastewise, it is akin to hot brown water. Keurig pods and their ilk represented a leap forward on the evolutionary flavor chain, but they require an apparatus that leaves a sizable countertop footprint, making them ill-suited for all but suburban mega-kitchens and corporate break rooms.
Kara Cohen and Ilana Kruger knew there had to be something better. That's why the two friends started Dripkit in late 2017. Dripkit is an instant-coffee package that nestles on the rim of a mug. Simply pour hot water through a built-in filter and—voilà—instantly enjoy a hot cuppa joe that stands up to anything a hifalutin' barista would serve.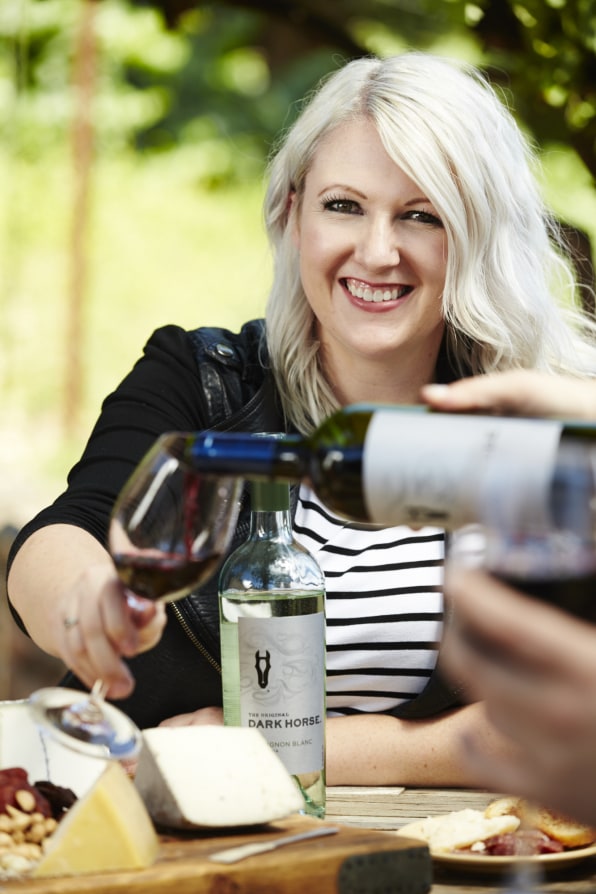 Dripkit's unique contribution both to product design and the elevation of coffee quality caught the attention of like-minded innovators Dark Horse Wine. Dark Horse has captured fans' attention with its iconic package and portfolio of high-quality wines that outperform their price. The popular wine brand is backed by winemaker Beth Liston, a California native with a passion for pushing the boundaries of traditional wine techniques to craft wines that defy expectations.
Dark Horse recognized Dripkit's founders with a Spotlight citation at the "Innovation by Design" event during the fourth annual Fast Company Innovation Festival in New York City in October. "At Dark Horse Wine, we do things differently and always question convention," Liston says. "We are honored to share in the celebration of Dripkit's innovative founders who act boldly and exceed expectations."
DREAMERS AND DOERS
Dark Horse Wine teamed with Fast Company earlier this year to showcase the "Dreamers and Doers" of this generation. The partnership was conceived around the idea of recognizing the stories of dark horses in different fields or areas of expertise who achieved success despite the odds being stacked against them. "Dripkit immediately stood out to us because of our shared commitment to deliver uncompromising quality in whatever moment or occasion the consumer desires," says Carmen-Maria Navarro, director of marketing for Dark Horse.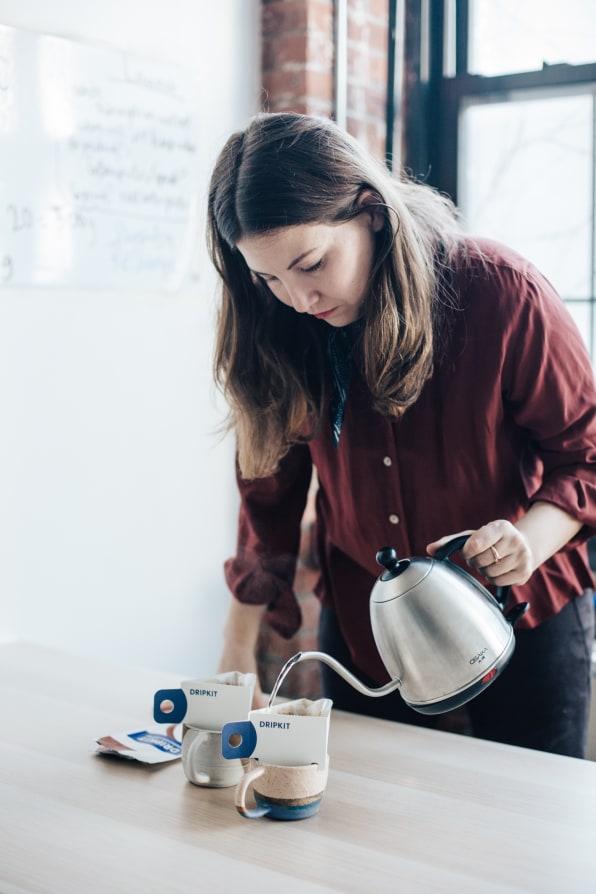 As it turns out, "dreamers and doers" perfectly describes both Cohen and Kruger. The pair met after the latter posted a roommate-wanted ad on Craigslist that, instead of the usual get-to-know-you questionnaire, asked, "What is your favorite Disney character?" Cohen was the only prospect who didn't respond with "a princess." (She chose the genie from Aladdin.) After a three-hour Skype chat, Cohen arrived at Kruger's apartment in Brooklyn, where they became fast friends.
While Kruger was in Israel on an extended vacation, she would often complain to Cohen that she couldn't find a decent cup of coffee. Then the two noticed that friends and family would bring their own coffee with them when they traveled.
"We started seeing a whole new world of coffee issues," Cohen says. "It was right in front of our eyes—the travel problem, but also at-home coffee experiences, like running out of filters and using a paper towel."
The pair began brainstorming, with the goal of creating an instant-delivery system that was both convenient and flavorful enough to dent the $100 billion global coffee market.
YOU CAN TAKE IT WITH YOU
Both women had done work in marketing and branding, but putting their big idea into practice proved to be an enormous task. After persuading a design firm to take them on as a client in 2016, they went through more than 500 prototypes before settling on a solution that satisfied them. It was a formative moment, but it soon became apparent that while designing Dripkit posed challenges, making the product at scale was an entirely different—and bigger—problem to solve.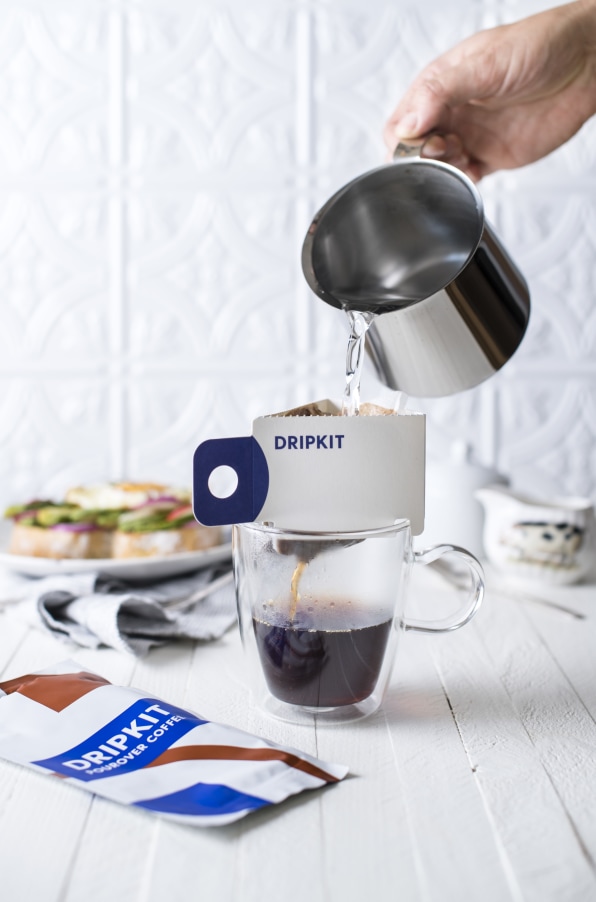 They had zero connections in the manufacturing world, so they ended up cold calling a number of companies, trying to describe what it would take to get their product to market. "We went into it thinking that if you come up with an idea that can be made, you can find someone to make it," Cohen says. "The act of manufacturing is very complicated. We'd find manufacturers that would be, like, 'Sure, I'll work with you—if you order five million units for your first run.' And we'd be, like, okay, that's not happening."
After struggling for months, the pair finally had their breakthrough when an intermediary found a manufacturer in Taiwan that agreed to produce the desired run. Using their own money and funds raised from a Kickstarter campaign, they forged ahead. "We just hustled our way into getting it," Kruger says. "It wasn't easy, believe me, but it's possible."
Dripkit sources its beans from South America and Africa—recent supplies came from Kenya and Colombia—via locally owned farms. The beans are then sent directly to their Brooklyn warehouse where they are roasted, ground, then shipped, currently only to online customers.
The high standard of the product speaks for itself: Sales of Dripkit have increased by more than 500% since May. (The founders were interested to discover that some of their best customers are doctors and others who work in health care.) In the process, Cohen and Kruger have tapped into a community that desires high-quality coffee (in a short amount of time), as well as those who are turned off by the uppity vibe frequently found in trendy coffee shops. "The specialty coffee industry wasn't speaking to its customers in a way that acknowledges that their products are now mass market," Cohen says. "Everything we've done from the very beginning has been about speaking to a coffee drinker and not speaking to a coffee maker. We won't judge them or make them feel like they don't know something."
—————————–
This article was created for and commissioned by Dark Horse Wine.