The next time you head outdoors, imagine that the tube of sunscreen in your bag urged you to slap some of it on your skin, or that the pack of pills the doctor prescribed reminded you to take your medication. Or that you could subscribe to your favorite laundry detergent, which would monitor the supply on your shelf and replenish it automatically.
Such prompts will soon become part of the products we purchase via companies like Water.io, which has pioneered a plastic cap with a sensor embedded in it that measures the volume of a liquid, solid or powder in a container. The cap relays the data via Bluetooth technology to an app, which filters it through your preferences and funnels it to the manufacturer.
Software hosted by Water.io allows manufacturers to learn from the data, which displays on a dashboard and flows to their marketing and ordering systems. There it can enable the manufacturer to suggest, for example, a shampoo or skin care, or to offer subscriptions to the products that sit on shelves throughout our homes.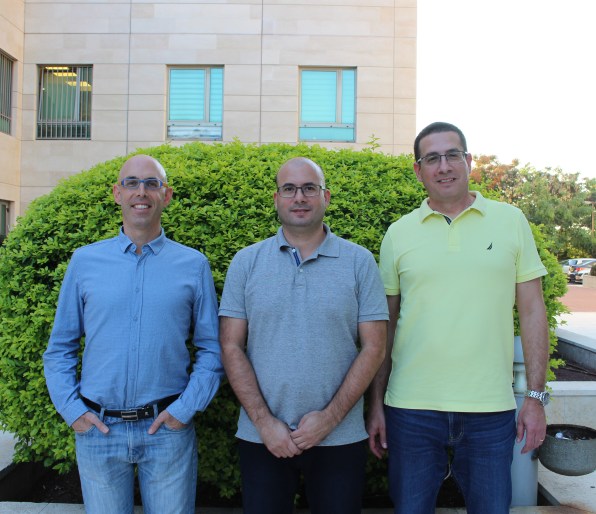 The tightening of ties with consumers that the technology enables holds the potential to reorder relationships between makers of consumer packaged goods and retailers like Amazon or Walmart that also have become rivals who tout brands of their own.
"We are enabling the brands of consumer packaged goods to get data from their products," Kobi Bentkovski, Water.io's CEO and co-founder, tells Fast Company. "The moment they know who their customers are, how customers are using a product, and when the product is going to run out is the moment they can compete with Amazon and the private brands of the retailers."
Bentkovski started Water.io in 2015 with co-founders Yoav Hoshen, an entrepreneur and friend from their service in Unit 8200, the Israeli military's elite intelligence unit, and Nimrod Kaplan, a fellow tech executive and neighbor, after Bentkovski's daughter, then 7, was plagued by a urinary tract infection that finally cleared as she drank extra water.
Fast forward to last January, when Mey Eden, an Israeli bottler of mineral water, included a connected cap from Water.io in each of several hundred thousand six-packs. The supply sold out in six weeks – less than half the time the companies anticipated – and boosted sales 60 percent compared with packs that did not include a smart bottle, according to Bentkovski.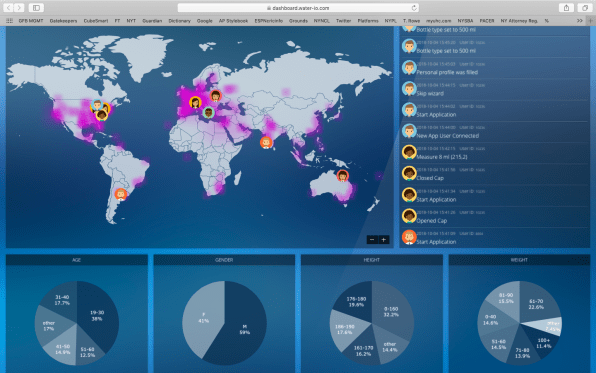 (A recent test of a Water.io-capped bottle nudged this reporter to drink 1800 milliliters of water a day, a target the system set after I entered my sex, age, weight and height into the company's app.)
Though it's not the first bottle that can remind you to drink, the platform that Water.io is developing foretells a future in which manufacturers help you to plan your meals for the week, protect your family from risks such as allergic reactions, achieve your nutritional goals, and reduce waste via containers built for reuse.
The market for so-called intelligent packaging in the food, personal care, and health care industries is expected to reach $31.7 billion by 2022, nearly double what it was four years ago, according to data compiled last year by Allied Market Research.
The data the packages throw off also promises to speed innovation by lowering the cost of developing, designing and testing products. "We started to meet with companies in consumer packaged goods and realized there's a much larger problem we can solve," says Bentkovski.
More broadly, innovations such as those being pioneered by Water.io and others highlight an evolution in packaging from a container to protect the product and medium to communicate what it says on the package, to part of a connected ecosystem of our lives, explains Brian Doyle, managing director of product and service innovation at Accenture.
According to Doyle, the combination of smart sensors that allow manufacturers to learn the behaviors, preferences and emotions of consumers, together with autonomous vehicles and robots for delivery, will demand that manufacturers pay attention to the results that consumers are trying to achieve.
"We are seeing an explosion in new digital touchpoints, where artificial intelligence and machine learning will help consumer brands get even closer to being able to sense, respond to, and even predict changing behavior," he says. "Most consumer packaged goods companies have been very product centered. The new world is understanding the person and then reimagining and reinventing what we can do for them."
Bentkovski reports that Water.io, whose investors include the family that founded Teva Pharmaceuticals, has inked agreements with a dozen companies in the food, beverage, pharmaceutical and personal care industries, including the German chemicals giant Bayer.
He analogizes Water.io's platform to the business built by the customer relationship management software provider Salesforce, which derives the bulk of its revenue from subscriptions and fees for its services. "The world is changing every day," says Bentkovski. "A few years from now, the passive packaging of today will look like an old Nokia smartphone."