As you're probably aware, the mattress industry is on fire: There are at least 178 different direct-to-consumer brands across the quality and price spectrum, from Casper to Purple to Saatva.
Today, ethical bedsheet brand Boll & Branch enters the market with its own premium mattress, with prices starting at $2,500. It comes with a 100-day trial period, which is now standard in the industry, but it also comes with a 10-year guarantee, which is less common. The mattress is made of five layers of coils, latex, wool, and organic cotton, which makes it impossible to squeeze into a box, like a foam-based mattress. Instead, Boll & Branch will offer free white-glove delivery.
But what stands out about this mattress is that customers can sleep easy knowing it was made ethically. Much like with its bedsheets, which are made in India using organic cotton in facilities where workers receive a living wage and benefits, Boll & Branch has worked hard to make sure its new mattress is made ethically. The mattresses are constructed in family-owned factories in Texas and Florida, and all cotton is sourced from India.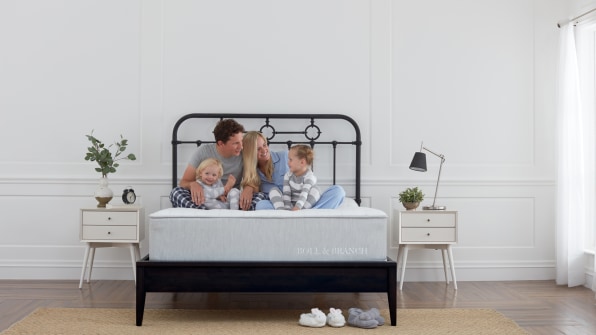 Scott Tannen, who cofounded Boll & Branch in 2014, says customers had been asking for a mattress that was both well-crafted and ethically sourced. As Tannen scoured the market, he couldn't suggest any that were under $3,000, so he decided to make one. "We realize there are more options than ever on the market right now, but we know our customers are looking for a mattress from a brand whose values they believe in," Tannen says. "And I think we've proven that you don't have to compromise quality for ethical sourcing."