Expect to see a lot more of Colin Kaepernick's face soon enough.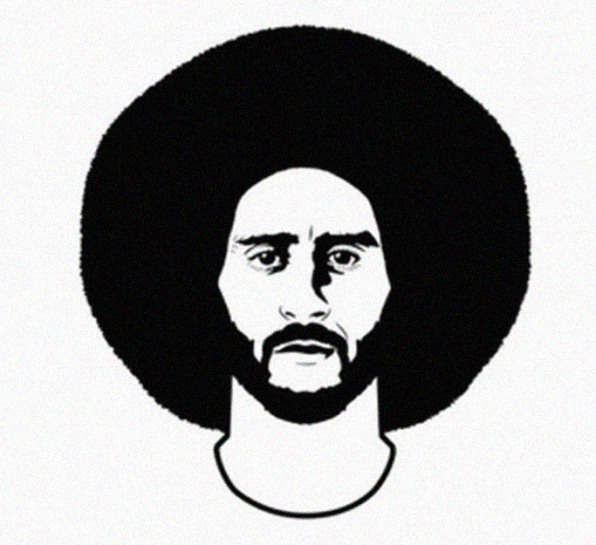 As originally reported by ESPN, Kaepernick's company Inked Flash filed a black-and-white image of the athlete with the U.S. Patent and Trademark Office on October 5. The image falls under the "goods and services" category, leaving open the possibility of Kaepernick's likeness appearing on an assortment of items including doormats, T-shirts, towels, notebooks, and lotion.
The move to secure Kaepernick's face–and now signature afro–comes on the heels of his recent campaign with Nike, which recharged the conversation around his protest against police brutality. Kaepernick is already selling jerseys with proceeds going to his charity Know Your Rights Camp. It's possible whatever merch his mug winds up on will also go toward benefitting his activism and philanthropy.