Minutes after Senator Susan Collins (R-ME) indicated that she will vote yes to confirm Brett M. Kavanaugh to the U.S. Supreme Court tomorrow, a crowdfunding effort raising funds to unseat her in 2020 crashed.
News of Collins's key vote was a strong blow to opponents of the controversial Kavanaugh, including sexual assault victims and their allies who view his impending nomination as a referendum on the #MeToo movement and its limits.
With Collins voting yes, Kavanaugh's confirmation is all but certain. A floor vote is scheduled to take place tomorrow.
Opponents of Collins have been raising money via Crowdpac, a crowdfunding website, and have taken in more than $2 million to date. However, the site was unavailable for an extended period of time on Friday afternoon. Instead, visitors were greeted with a 503 error message reading "backend fetch failed" or "internal server error." Users on Twitter immediately speculated that the failure was due to a surge in traffic.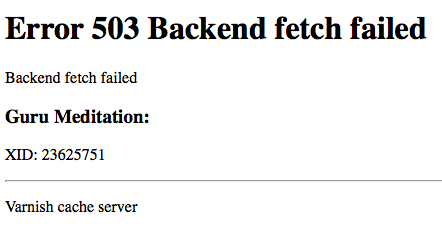 Reached for comment, a Crowdpac spokesperson confirmed that the site was overwhelmed by a surge in visitors and an influx in donors, and offered the following statement from its CEO, Gisel Kordestani:
"While our servers being down was an unfortunate side effect of the tremendous surge in participation we've seen since Kavanaugh's nomination, our site is back up. Whether supporters want to continue pledging to Susan Collins' eventual Democratic opponent, or start a run for office in Maine or anywhere in the country, our team is standing by to help power civic engagement.

"This is a critical and unprecedented moment in our nation's history, and we are proud that our platform has provided an outlet for citizens to participate in democracy."
The site was back up and running within about an hour.
Collins is up for reelection in 2020, and while no Democrat has emerged as an official challenger to the longtime senator yet, whoever does could end up with lots of money to play with. So who might step up? In July, Cathleen London, a physician and inventor based in Milbridge, announced plans to challenge Collins, although it's unclear how viable a candidate she'll turn out to be. In practical terms, 2020 is a long way off.
Collins has criticized the crowdfunding effort as bribery, since the campaign creators said they will only accept the funds if Collins voted yes on Kavanaugh, the Washington Post reported. The fundraisers had promised not to charge donors if Collins voted no.
Correction: An earlier version of this story referred to Crowdpac as a nonprofit. It is a B-Corp.