It's been a hard go of it for Snap over the last few months, and today is no different. The company's stock just hit an all-time low of $7.67, after closing last night at $8.22. This follows a new report from Evercore ISI, which lowered its price target for the stock from $9 to $7. Citi lowered its target to $7 as well. With these adjustments, the company's stock is now sinking.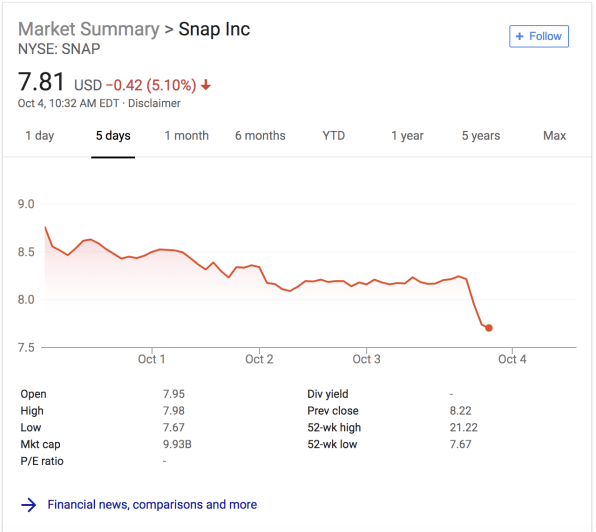 This new report focused on whether Snapchat's parent company will ever be able to catch up with competitors–namely Instagram. And the conclusion is, probably not.
Today's decline follows a similar pattern last month when shares hit an all-time low after Snap introduced new hardware that investors didn't seem too keen on.
Last February, Snap was trading at over $20 a share. Its IPO price was $17. But things are different now, and the company has a long haul ahead to prove itself once again to investors.