As a cofounder of Warby Parker and, more recently, cofounder and co-CEO of Harry's, Jeff Raider has starred in his own TV commercials, delivered keynote speeches at tech conferences, and persuaded investors to hand his companies hundreds of millions of dollars. Depending on the audience, he can wax lyrical, inspirational, hypothetical. But only recently did the 38-year-old face his R&D team, press a sticky strip of paper to his arm, and wax literal. "Harry's products aren't tested on animals," he says, "only founders."
This month, Harry's is introducing a line of hair-­removing wax strips, along with razors, gels, and lotions—all for women. Sold under the new Flamingo brand, the line features minimalist, sophisticated design and packaging (first rule: no pink) and talks in a cheerful, no-nonsense way. "[We want to] be honest about hair removal," says Allie Melnick, Harry's longtime head of brand strategy and now general manager of Flamingo, who oversaw its creation with research and development and design head Brittania Boey.
Flamingo is the first bet to come out of Harry's Labs, an audacious initiative that the company announced in February with the news of its latest, $112 million investment round. The plan is to cultivate a portfolio of brands, both internally and in partnership with outside entrepreneurs, using the direct-to-consumer playbook that Harry's helped pioneer: sell products exclusively on branded websites; drive demand through clever PR and direct advertising; and then expand to third-party websites and retailers such as Target and Walmart, where Harry's razors are currently sold. "If we can build a bunch of new brands, then we can create a next-generation CPG company," says Raider. "That company can touch millions more households."
Harry's needs this strategy to work. In the five years since launching their razor company, Raider and his cofounder and co-CEO, Andy Katz-Mayfield, have taken on $375 million in venture capital and convinced investors to value Harry's at more than $1 billion. But the company today doesn't quite resemble a unicorn. Harry's ranks a distant third in online "manual shave" sales, with 13% of the market (Dollar Shave Club and Gillette own 50% and 21% of online sales, respectively, according to market-research provider Rakuten Intelligence). In traditional retail sales, Harry's razors and shaving accessories rank fourth, with just a 5% market share, according to IRI. Walmart's embrace of the brand—Harry's landed on shelves in 2,200 stores in May—should move that needle. Already Harry's is seeing results from its tighter relationships with retailers: The company's share of the offline retail market for razor handles (excluding replacement cartridges) surged to 16% over this past summer, according to Nielsen.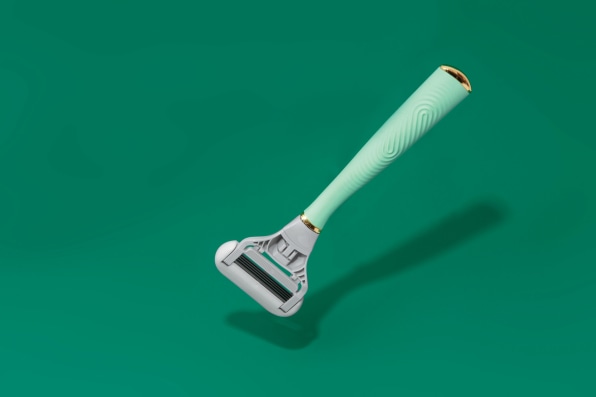 Raider says that Harry's U.S. business, which includes the brand's bar soap and body wash, is expected to grow more than 50% this year and next, and reach more than $250 million this year. He expects the entire company, including Flamingo, to be profitable by the end of the year. Even so, if the founders plan to convince public markets (or a potential acquirer) that the company is worth more than $1 billion—the sum Unilever paid for Dollar Shave Club in 2016—they'll have to show that Harry's is destined for more than a life as a runner-up.
---
Flamingo is a natural first step for the company's expansion into new territory. Harry's already owns a German razor factory: Why not offer its blades to the other half of the population? While the women's hair-removal market is only about two-thirds the size of men's, Harry's has been fielding inquiries about branching into women's products for years. "We've never spoken at a conference and not had someone raise their hand and say, 'When is Harry's for women coming? What about us?' " says Raider. More than a million women have already purchased Harry's blades, according to the company.
Melnick and Boey assembled a small team and began actively working on a spin-off late last year. After reviewing existing products and interviewing women, Boey says they concluded that "hair removal [is] a traumatic event for your skin"—a reality that most brands ignore. In particular, they felt that Venus, the leading women's blade offered by Gillette, approached women all wrong: "[To tell the consumer] that you're a goddess with silky, flowing hair, and you're coming out of a flower, it felt artificial." The team also found that although 78% of women use multiple hair-removal products, including razors, waxing kits, and epilators, no razor brand offered more than one type of product.
To make Flamingo something women would actually crave, the team took inspiration from interior design. "Our starting brief was: Can we make something top-shelf worthy, something you want to [proudly] put in your bathroom?" says Melnick. Boey's team gave the razor handles heft, chose colors that complement the fixtures in high-end bathrooms, and added metal accents. Melnick says Flamingo also differentiates itself from competitors in how it talks to women. The waxing kits, which include a 24-pack of body-size strips and a smaller box with strips for faces, come with instructions that are lighthearted and frank as they help users violently rip hair from their skin. ("Bask in your bravery!" they cheer.)
Harry's Labs is already exploring other categories. Raider won't go into specifics, but he has his eye on everything from cosmetics to cleaning supplies to pet care—anywhere, he says, there is an unmet consumer need. An early test case: Harry's recent investment in Hims, which sells hair loss and erectile dysfunction treatments to men. "There are a bunch of [consumer product] categories that feel a lot like shaving did before we launched Harry's," he says, "that are highly consolidated, where one or two brands dominate. They're not bad brands—they're just not modern ones."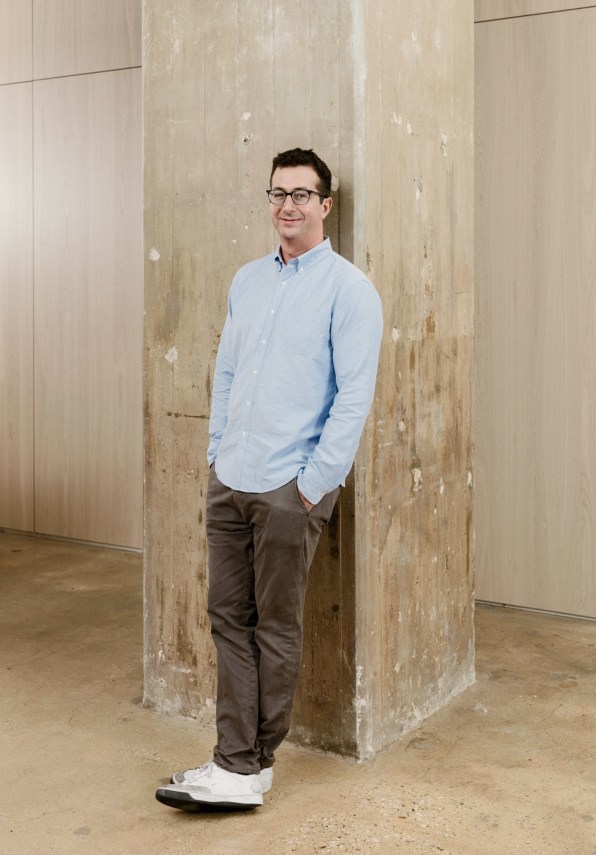 Raider argues that now is a perfect time for a company like Harry's to invigorate these categories. Purchasing habits are changing. Young buyers want to look beyond their parents' brands. His competitive edge over stalwarts like Procter & Gamble is a direct-to-consumer model that employs highly targeted advertising—a relatively efficient way to introduce consumers to new brands—and a sleek online shopping process. Harry's also oversees its own customer service operation, which keeps it closely attuned to its customers.
There's a clear opportunity for a Harry's-like insurgent, says Don Stuart, managing partner of Cadent Consulting Group. Larger CPG companies, he says, tend to protect their existing businesses at the expense of agility and "are still very vulnerable to a flanking maneuver."
At the same time, the challenges to direct-to-consumer brands are multiplying. These glossy-looking startups don't always succeed in the markets they promise to disrupt. Marketing costs turn out to be much higher than expected. Profits are elusive. Customers get bored and move on. "Consumers are uniquely willing to try new things to a degree that they never have before," says Ken Cassar, vice president of strategy and insights at Rakuten Intelligence. "But they are also quick to quit things they tried that didn't work out for them."
After spending billions in venture capital, many investors and entrepreneurs no longer crow that their direct-to-consumer business will render traditional retailers obsolete. Instead, they call the model a handy, if not always profitable, way to introduce new brands to consumers before bringing products to big-box store shelves—or selling to a larger company.
Raider claims his own goal is not to sell out—just to sell new things. "My ambition is to build businesses as big or bigger than Harry's [is today]," he says. If Flamingo takes off, it will lift Harry's prospects of becoming the consumer products company of the future. If it doesn't, it may end up a pretty ornament on Harry's billion-dollar lawn.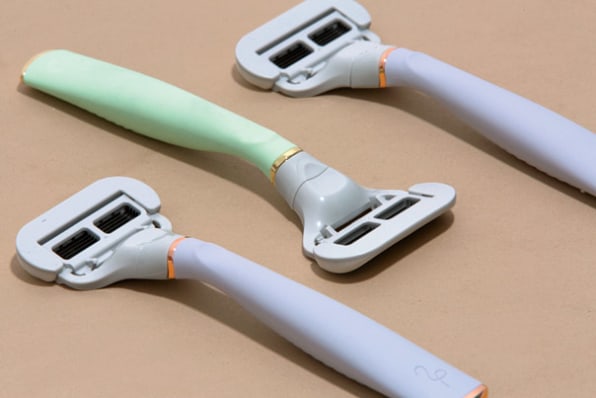 How Flamingo updated the look—and feel—of women's razors
The blade: Flamingo's blade is made at Harry's factory in Eisfeld, Germany, which the company purchased for $100 million four years ago.
The style: Rather than mimic the eye-catching look and colors of other women's razors, which are designed to stand out on store shelves, the Flamingo comes in mint green, gray, and coral, with metal accents that are meant to blend into a modern-looking bathroom.
The handle: The Flamingo needs to navigate a number of hard-to-reach body parts from awkward angles. To help, the designers reshaped the handle and weighted it for an easier hold.