Streaming bundlers like DirecTV Now and YouTube TV have amassed an estimated 6 million U.S. subscribers by offering a cheaper alternative to traditional cable and satellite services. But TiVo would like to remind you that the four most-watched TV channels–NBC, CBS, ABC, and Fox–are flying through the air for free.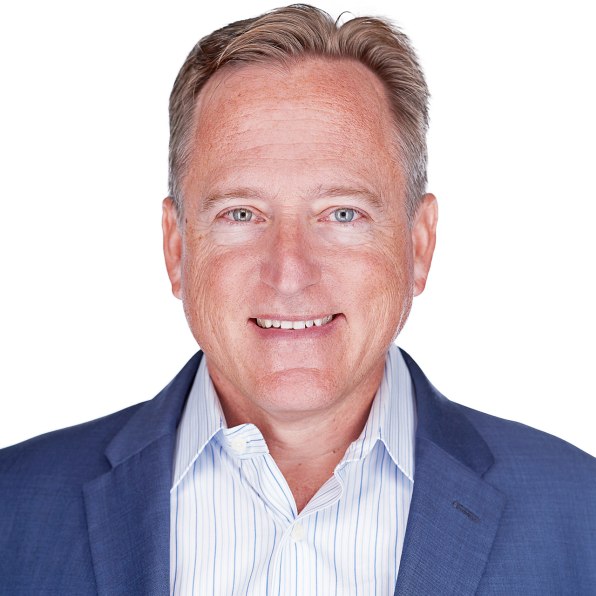 The company's new Bolt OTA (as in "over the air"), which it is announcing today, is a sleek set-top box that can record four simultaneous live shows from a digital TV antenna; has a 1TB hard drive that can store 150 hours of HD video; has apps for Netflix, Hulu, HBO Now, Amazon's Prime Video, and many other streaming services; and can deliver those shows for viewing on multiple TVs and mobile devices.
While recording stuff off the air for free is certainly easy on the budget, TiVo says that the Bolt OTA offers uncompromised video quality. "When we record the programs onto the hard drive, we're doing that in full HD quality that's not compressed for playback on your TV," says Ted Malone, TiVo's VP for consumer products and services. "The [internet-based] providers are compressing that video–some fairly dramatically–in order to deliver it over the internet. For picture quality, it's hard to beat an antenna."
He's right about the picture quality from a digital antenna. I have not yet tried the Bolt OTA for myself, but I have found digital antennas connected to TCL's Roku-powered smart TV, Sling TV's AirTV device, Tablo's DVRs, and other devices to deliver noticeably better picture quality than services like DirecTV Now and YouTube TV, as well as traditional satellite and cable services. Video quality will likely be the biggest selling point for the Bolt OTA over streaming bundle services. (Relatedly, Hulu–including the Hulu with Live TV service that broadcasts live and on-demand programming–is experiencing a nationwide outage as I write this on Wednesday evening. Over-the-air broadcasts have no such issues.)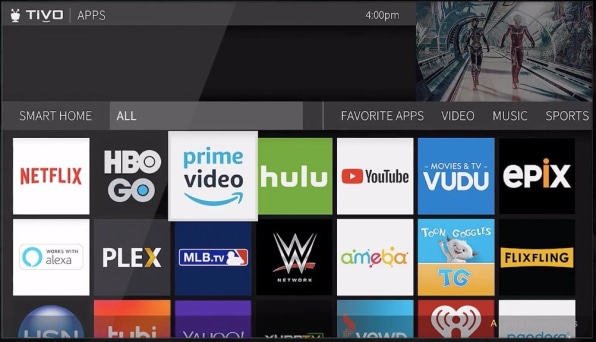 The $250 Bolt OTA is a cheaper variant of the $300, cable-ready Bolt Vox ($300) and replaces the aging $400 Roamio OTA, which TiVo is discontinuing. The new DVR's programming guide costs $7 a month, versus $15 for the Bolt Vox. While the pricier Roamio OTA didn't carry a monthly fee for its guide, the Bolt OTA's service charge is comparable with the programming services for Channels ($8 a month), Tablo ($5), and Plex ($5).
Unlike the Roamio OTA, the Bolt OTA comes with the latest version of TiVo's iconic remote, which includes voice control. It also offers the nifty commercial-zapping feature called SkipMode that allows you to skip an entire commercial break in a recorded show by hitting one button. TiVo builds metadata into its programming guide that knows where the commercials are for most shows on the major broadcast channels so it can zap them.
"The Bolt has been in the market for a couple of years as our high-end product–4K, multiple tuners, HDR support, a fast processor, etc.–and we maintained the Roamio as a product focused on OTA," explains Malone. "With the streaming market moving to 4K video, the Bolt gives us a single device and remote and experience for broadcast and streaming."
Options galore
The broadcast TV channels are popping up in so many new places and so many different combinations that it's hard to keep up with them all. The Big Four broadcast networks are available in most markets on DirecTV Now, YouTube TV, Hulu with Live TV, and PlayStation Vue. CBS has its own streamer called CBS All Access. FuboTV, which is oriented toward sports viewers, has CBS, NBC, and Fox in most markets but does not have a carriage deal with ABC (or its ESPN channels).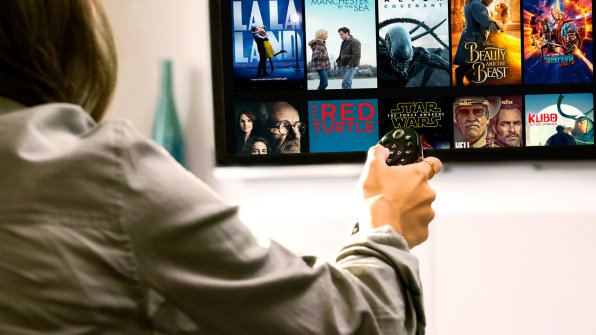 And then there are the solutions that involve a piece of hardware. Sling TV has NBC and Fox in some markets but has a device called AirTV that can record broadcast shows, and there are devices like HDHomeRun, Tablo, and Nvidia Shield that will record and play TV recorded from a digital antenna. (My Fast Company colleague Jared Newman has a recent review of Sling TV's AirTV here and a handy comparison of the various recording-device competitors here.)
Just last week, Amazon announced its own over-the-air DVR, the Fire TV Recast, including 1TB ($280) and 500GB ($230) models. Due to begin shipping in November, it will integrate live and recorded broadcast TV into your Amazon ecosystem of Fire TV, Fire, Echo, and Alexa devices.
Most smart TVs include antenna support, but none that I've seen have anywhere near the level of sophistication or integration of the current crop of stand-alone boxes. "Several years ago, TiVo was the operating system inside an Insignia television," Malone says. "It didn't do very well, and I think we may have been ahead of our time." Smart TVs with built-in four-tuner antennas and hard drives will presumably come along and could make investing in separate hardware such as a Bolt OTA less tempting. Malone is noncommittal on whether TiVo is headed that direction. "It's something we're thinking about," he says. "But we don't have anything to announce."