Companies that use Mailchimp for their online marketing now have a new way to reach out to consumers through the platform: physical mail.
Mailchimp is rolling out a new feature that will let users send printed postcards to existing and potential customers across the U.S. and 26 other countries. Users can customize the images and messages they want to send out using a tool similar to one the Atlanta company already offers for designing social media messages. When a card looks good, it can be sent with a click of a mouse button, no trip to the Post Office required.
While postal mail might seem an unusual next step for a company that's previously focused on small business internet marketing, Mailchimp has been testing the postcard service for a while. John Foreman, Mailchimp's VP of product management, says that its customers have indicated they still spend a fair bit of time and money on direct mail.
"In interviewing customers, we noticed they still do a lot of print marketing, they still do a lot of direct mail," he says.
But many of the platforms available for sending mail are fairly antiquated compared to digital marketing tools, Foreman adds. Often, they're often poorly integrated with other marketing software and don't feature great ways to track delivery and response rates. When Mailchimp itself launched in 2001, the founders sent direct mail to potential customers, but had to arrange printing of the mailers, then label and stamp them themselves.
Mailchimp's new postcard feature will let its customers pick recipients from the same audience selection tools they can already use for email marketing. While they won't get the same click-and-open data they'd see from email or web ads, they'll be able to track postcards online through the U.S. Postal Service and observe when recipients use coupon codes included on the mailings at online stores linked to Mailchimp. "You can't cookie someone off of a piece of paper," Foreman says.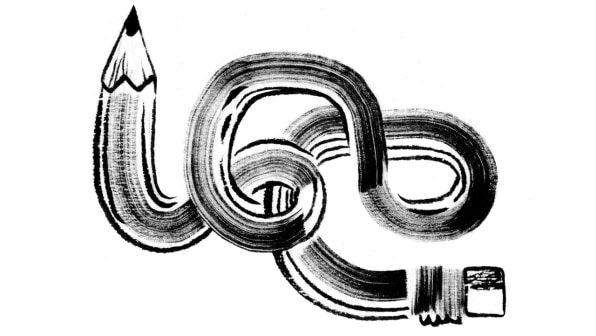 Each postcard will cost between 75¢ and 99¢, including postage, within the United States, depending on volume, and between 80¢ and $1.51 overseas, depending on volume and destination. Mailchimp users will be able to send postcards to customers whose addresses they already have on file, and by October, the company will also allow them to target prospective customers by sending cards to "lookalike" audiences of people whose addresses Mailchimp has on file who are similar to a company's existing customer base.
---
Related: See Mailchimp's weird new branding
---
Mailchimp tested a variety of postcard styles, weights, and paper types to find ones that work well, with Foreman alone receiving hundreds of sample cards in the mail. And if postcards do well, the company may be able to offer other direct mail products in the future. Postcards were a natural starting point, since they're already commonly used by the small businesses that work with Mailchimp—and they're similar in style to a lot of social media marketing.
"People have been trained now to do so social posts and social ads, which are basically a card," says Foreman. "An Instagram post is going to be an image, a little bit of text, possibly a coupon code in the text, and then we'll say something like, 'link in bio.'"
Mailchimp also plans to let customers use marketing automation features similar to what they'd use for email campaigns, such as notifying customers when they've left items in their online shopping carts.
The push into postal mail comes after Mailchimp has already expanded from email into other digital marketing arenas, including building landing pages for visitors to reach from emails and ads, managing ads on Facebook, Instagram and Google and generating automated product recommendations. Along with the postcard feature, the company is also announcing a new logo and design style. Formerly known as MailChimp, it's dropping the capital "C" from its name and giving Freddie, its chimpanzee mascot, a new streamlined look. The new design is intended to highlight the company's expansion beyond its email roots to be more of a one-stop shop for organizations looking to reach consumers.
"Our goal is really to help small businesses grow their business, find customers, create sales however they need to do it," Foreman says.