Every year, I wish for a "small" phone from Apple–and every year, I'm disappointed. But yesterday, while watching the company's marketing event, I had an epiphany: the Apple Watch Series 4 LTE is the small smartphone I've been dreaming about.
I was tempted to replace my iPhone with an LTE-equipped Watch Series 3 last year, but the reported connectivity problems and bad reviews stopped me. One year later, Apple seems to have solved its timepiece's troubles and looks ready to release a watch with more features and solid connectivity. These features aren't superfluous, either–unlike recent iPhone releases that tend to be piled with marketing fluff, the fourth generation of the Apple Watch will come with what look like genuinely awesome upgrades.
The Watch Series 4 is really just an extra-small iPhone: It can give you directions, play music, make calls, send messages, and offer an occasional glance at the news. If you don't mind going without a camera, it promises to do nearly anything your iPhone can–and to me, it could outperform Apple's smartphones when it comes to wellness.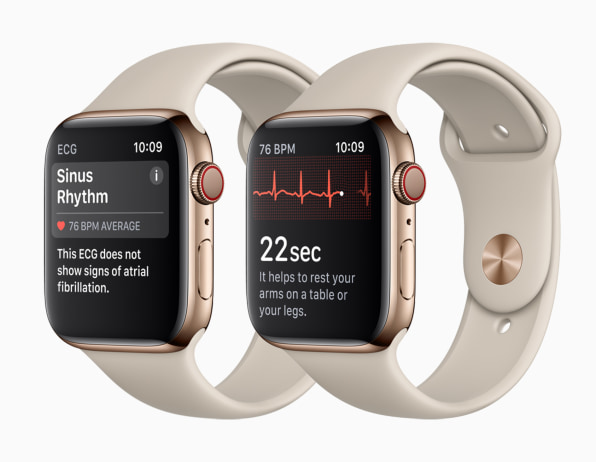 [Photo: Apple]
New wellness features . . .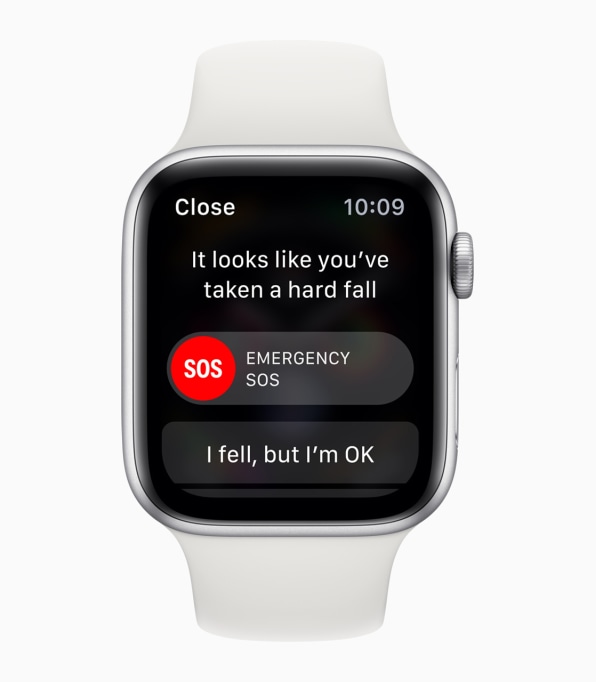 Thursday's launch event was heavily focused on the health and mindfulness features of the Watch: For starters, thanks to the electrodes incorporated on the watch's crown and base, this thing can make a single-lead electrocardiogram reading that's been approved by the FDA. This could be crucial for people with heart problems, but continuous health data gathering could be extremely useful to prevent and detect potential heart problems in any user.
Heart rate monitoring is another health feature that could be a lifesaver: The Watch will automatically flag anything unusual about my heart rate and alert me about it so I can talk to my doctor (especially useful, if I can show the results of the ECG taken right when the alert occurred).
Fall detection, which leverages a new accelerometer and gyroscope, will also detect if you take a hard fall, and offer to alert emergency services if needed. This is a particularly important new feature to me, having witnessed a bad fall experienced by my brother, who ended up completely unconscious on the floor (fortunately, my mother and I were there to help). According to the CDC, 800,000 patients are hospitalized because of falls every year in the U.S., with one out of five falls causing serious injuries.
… and digital wellness features
The fourth-generation Watch could also improve what Apple has called "digital well-being," both by offering a smaller face that's harder to become immersed in, and the ability to customize that face.
I've already turned off notifications for my iPhone, except for select badges. It still annoys the hell out of me to turn it on and see those red dots. Hell, it annoys me to look at it and see app icons that even remind me of work. The new Watch includes new faces–one of which verges on crazy information overload–but it's up to the user to customize as they see fit. This is crucial. The idea of having an electronic device with nothing on the display except the hands of a watch and a smooth animation is alluring.
While in theory, I don't care much for the help that another of Apple's new faces offers–a meditation-focused interface that features a calming visualization that expands and contracts to help you breathe with a rhythm–I have a feeling that a reminder on my wrist to stop and breathe would be helpful nonetheless. Even after taking meditation courses, I still forget to stop and breathe.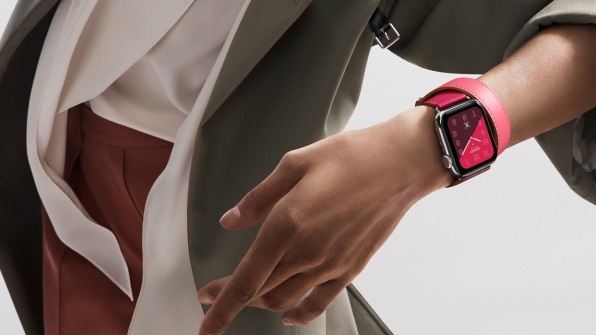 To me, the combination of all these features–new health functionality, exercise prompts, mindfulness UX, the ability to make calls and chat–and the fact that an extra-small screen will help reduce the time I spend looking at it, makes this watch a better iPhone than the iPhone. The only thing missing is the camera. And you know what? That may be perfectly fine. I can make use of any good compact camera with great results.
As the iPhone keeps getting bigger and bigger, demanding my attention with new functionality and a massive screen, I see the Apple Watch as a device that's more conducive to my well-being by design. If it delivers on its promises, my aging iPhone 6 could be my last smartphone ever.