Uber is slowly rebuilding its reputation after ousting CEO Travis Kalanick who built a successful but hostile corporate culture. The company has released ads with new CEO Dara Khosrowshahi riding an Uber to promote a fresh start. And now, through a rebranding led by global brand consultancy Wolff Olins, we're seeing what Uber looks like if it's not built upon the iconography of Silicon Valley bravado, but a new set of ideals: safety, accessibility, and global ambitions.
"In the U.S., it's like the cola wars," says Forest Young, creative director at Wolff Olins, of the competition between Uber and Lyft to be American consumers' No. 1 pick for ride sharing. "Unfortunately, with all the communications being so focused on this competitive mind-set, a lot of people are blind to the impact of Uber in other parts of the world. We tried to tell a global mobility story," rather than something about cars and cars alone.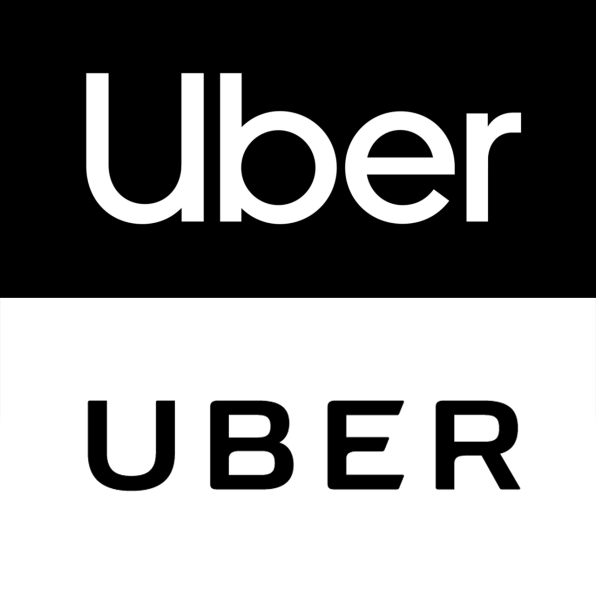 This is Uber's second major brand overhaul in less than three years. The Uber logo, in particular, has been tweaked over time, but it was still an imposing, all-caps monolith. The word UBER was a visual manspread, evoking the members-only corporate club from Uber's roots as an on-demand black car service for Silicon Valley's elite. The app icon was a confounding, highly controversial circuitboard thing that seemed only tangentially related.
Wolff Olins began its exploration by traveling abroad to markets like India, to see how the Uber brand lived there. A story began to emerge. Uber messengers rode bikes in 100-degree heat, sweating through on-brand black uniforms. Many riders and drivers could not read–and the app icon was a confusing mismatch to that Uber word mark. Vehicles would arrive and people wouldn't know, is this my ride or not? Uber's Silicon Valley branding didn't scale globally.
For nearly the past year, Wolff Olins worked with L.A.-based type design studio MCKL to develop a new logo and custom typeface for the company. Young points out that the old Uber logo evoked the history of cars. "You're talking about adrenaline, letters that live on a grill. The letters are squareish and hyper masculine," he says. "But thinking beyond the car, to flying cars, a tuk tuk in Delhi, or a scooter in L.A., what's an entity that's broad enough to be colored by all these modalities that are yet to be defined, rather than constrained . . . to the automotive space?"
In turn, Wolff Olins developed a wordmark to be accessible worldwide. It still has the word "Uber," but with a capital U and everything else lower case. Young points out it makes the word "Uber" more legible to everyone, as it's easier to read letters of different shapes and sizes–and crucially, it enhances the difference between the first and last letters of the word, which your brain scans first, and keeps words legible even when misspelled. Uber is trying to proof its logo against spelling mistakes. Rounded geometries make the whole logo look friendly (a look other global companies like Google and Airbnb have also embraced).
Starting with a draft logo, Wolff Olins and MCKL went back and forth to develop an accompanying typeface–an extension of the brand identity that could live in every letter of every means of communication. It was like developing the chicken and the egg in tandem, and the co-development of these two projects informed one another. "That's how a lot of projects take form," says MCKL founder Jeremy Mickel. "When the typeface and fonts are related, it makes sense to lead getting the logo right, then making work that's derivative from that aspect."
To flesh out that font, dubbed Uber Move, the team began digging into historical typefaces of transportation, like the U.S.'s own Highway Gothic and the German traffic typeface DIN.
These typefaces had a functional quirkiness that the team wanted; they were unique, but designed to be legible at high speeds in transit. "If we stayed true to the place of transportation, it would save us from going to the sea of things that are tech brands today, geometric sans, flat illustration, lifestyle imagery. All the par for the course," says Young. "All these [transportation] typefaces are enduring because they have human factors at the heart of them."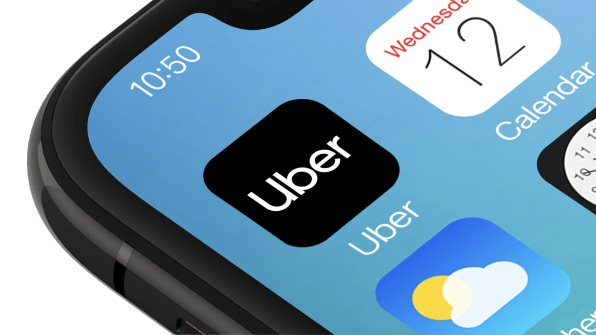 As for Uber's controversial app logo, an intricate atom design that replaced a black and silver "U" two years ago: That is going away as part of this rebrand. From now on, the Uber app will simply be the Uber word mark on a black backdrop. "One thing we heard was, a lot of drivers and riders didn't understand what the symbol was," says Young. "You'd get picked up by the car and it would say Uber, but it wouldn't marry with the app. We tried to kick out all micro moments where trust was eroded. The same thing you see on your app is on pickup signs and windshields. All these things become simpatico, rather than having a new mark and spending a lot of money to create awareness."
The logo and typeface are part of Uber's larger rebranding strategy led by Wolff Olins. All together, they serve as a message: Uber doesn't want to be an Ayn Rand archetype anymore. It wants to be the way you move into the future. That message is powerful, sure. But now, Uber as a company needs to live up to it.