The podcasting ecosystem owned by E.W. Scripps is in the midst of a little family tree shakeup. For years, the audio offshoots have been branded under Midroll Media, the advertising sales company Scripps acquired in 2015. Now it's announcing a new parent company: Stitcher, the 11-year-old podcasting app Scripps acquired in 2016–which, until now, has been living underneath the Midroll Media umbrella. Stitcher is getting a rebrand as well.
Essentially what this means is that Scripps is trying to better package its complete podcasting offerings. Stitcher has a new logo and will now be the face of this audio programming business. According to Midroll's–and now Stitcher's–CEO, Erik Diehn, it represents the company's large ambitions for the audio programming space. This parent company inversion, says Diehn, brings to fruition the fact that Stitcher is "a true end-to-end podcasting company."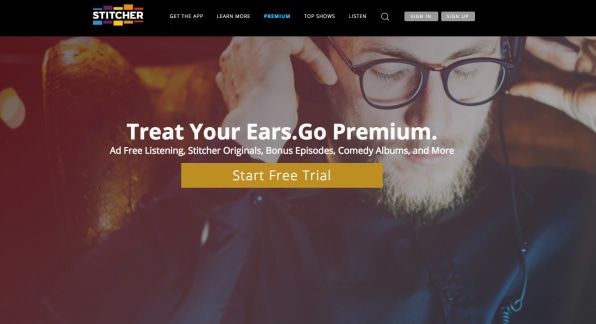 Since 2015, Scripps has been strategically scooping up podcasting companies and services. It first started with Midroll. Included in this acquisition was the Earwolf podcasting network, which represented a slew of popular comedy shows. At the time it was decided that the network would live under the Midroll Media branding. A year later, Scripps bought Stitcher, which was an aging stand-alone podcasting app then.
Strategically, this was a way for the company to try and have at least a small grasp on distribution opportunities. While many people listen to podcasts on apps like Apple's Podcasting app and Spotify, having a third-party app is something Diehn saw as being essential for growing his business. Stitcher too was placed under Midroll Media's name. And over the last two years, Diehn brought on new Stitcher team members, rebuilt the app, launched a premium podcasting service, and added new shows and new networks to its name.
But given the evolution of the company, Diehn thinks it makes sense to call everything Stitcher and give the entire Scripps podcasting brand a refresh. With all the elements in place, he says the company can provide resources for every person in the podcasting process–be they listeners, creators, producers, or advertisers. With Midroll Media at the top of the umbrella, he tells me, people were often confused about what podcasting services Scripps offered.
"It felt like we were constantly having conversations–Midroll is doing this; Stitcher is doing this; Earwolf is doing this," Diehn says. "It was clear a rebrand was in order." Most important, it needed to help constituents "understand the totality of what we do." In essence, putting Stitcher on the top is a way to telegraph that his company is becoming an integrated podcasting platform.
A Natural Evolution
Diehn, who has been leading Midroll Media since 2016, has spent the last few years trying to strategize how to grow out his podcasting world. "This is a natural evolution of the company's arc," he says, "in that even before the Scripps acquisition, we as a company were constantly thinking about 'How do we expand the universe of podcasting?' 'How do we bring in new audiences and new talent?' 'How do we introduce these new shows to new people?'"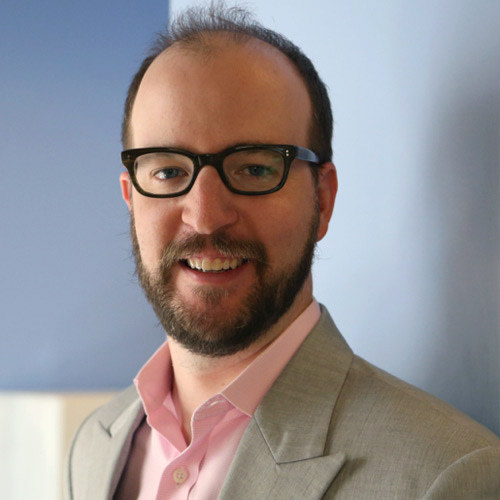 It was a step-by-step process to figure out how best to attack these problems. With the acquisition and revamp of Stitcher, Diehn was able to better control distribution and promotion–which allowed him to focus on new business opportunities. These included creating a premium podcasting service on Stitcher, as well launching other non-premium networks to build out its own talent base. "There was always that ambition of making an organization that powers all the pieces of the ecosystem," says Diehn.
While the change, for all intents and purposes, is primarily aesthetic, Diehn sees it as a way for Stitcher to prove its dominance in the podcasting industry. The company has been growing rapidly–he tells me that Midroll paid out over $100 million to podcaster publishers and producers over the last five years–and it's time for all the services to be accurately represented. "We're still in a period of great growth," he says.
With this announcement, Diehn is planning to expand on all fronts. "We're going to spend a lot of the content side, the product side, the marketing side," he tells me.
This is all part of the newfound realization that podcasts can create sustainable businesses."It's a much more universal medium," Diehn says. More people are listening, which is creating more revenue opportunities. "We see that in the advertising mix," he adds.
With more shows hitting the big time, Diehn sees this Stitcher rebrand as a way to help more people in the space to create shows and find their audience. "We're here to help them grow," he says. "If we can continue to do that, we will just continue to grow this industry overall."