When an octogenarian in Florida uses a new "grandkids on demand" app called Papa, the service will send a carefully vetted college student to help with whatever the senior needs–someone to drive to the grocery store and help shop, help with chores, or give them a simple training in how to use Instagram or an iPad. But unlike Uber or Taskrabbit, the app aims to address a larger problem: loneliness.
"We believe [the problem of loneliness] is a big portion of what we're solving," says Andrew Parker, Papa's founder. "I think this is going to be a bigger problem over time, even more so than we realize now."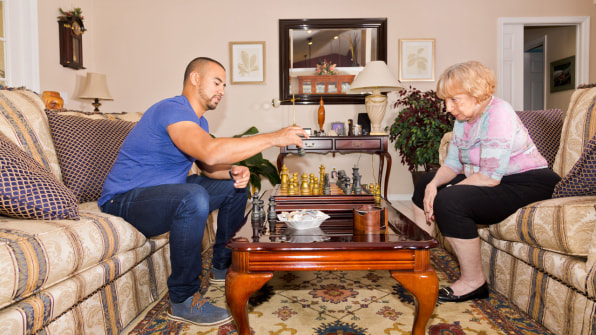 Parker first started the company because his own family had a need for help with tasks. His grandfather was diagnosed with dementia that progressed into Alzheimer's, and his grandmother was struggling to take care of him. "I tried traditional home care, but it wasn't what he needed," he says. "I just thought there was a huge gap." He decided to try hiring a college student. When that worked well, he decided to build an app that others could use. He called the app "Papa" after his family's nickname for his grandfather.
Seniors pay a $15 or $30 monthly service fee–the higher fee lets them request a particular student–and then $15 an hour for visits. An average visit is three hours, but they sometimes last as long as 10 hours. The college student pay varies based on the tasks they're performing and the time they spend, but the minimum visit nets them $10 and they get about 70% of the fee for a visit. It's a way to get on-demand help when other family members aren't available, or when the senior doesn't want to bother someone else. But it's also a way for someone on their own to have some company. The startup screens students to find those who are particularly empathetic, patient, and skilled conversationalists; many are working toward a career in health care or social work (only 4% of applicants are accepted and become "Papa Pals," Parker says; there are now 500).
More than 40% of the elderly experience loneliness on a regular basis, according to a 2017 study. That loneliness puts them at a higher risk of cognitive decline, depression, stroke, and multiple other problems; even the symptoms of the common cold are more severe when someone is lonely. Seniors who report feeling lonely also have a 45% increased risk of mortality.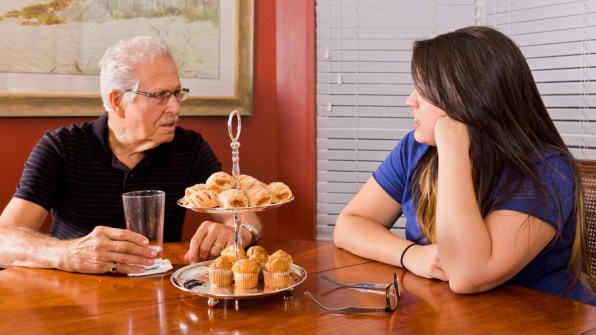 While Papa doesn't advertise itself as a cure for loneliness–unlike services like Japan's "rental family" industry–it can help play that role. The students are also trained to try to help clients broaden their social lives. "The way that we're going to make sure that we're still providing this companionship experience without people feeling uncomfortable about it is through really encouraging the 'Papa Pals' to really provide the social interaction with the seniors through essentially 'instructive companionship' where it's like, teach your senior how to use social media today, get them their first 10 friends, or have them FaceTime with family members," he says.
The startup currently operates in Florida, but will begin expanding to other states, beginning with Pennsylvania, at the end of the year. Medicare and Medicaid will begin covering this type of service in 2019, so recipients may be able to use it without cost.