In 2015, the demand to close Rikers Island–the jail complex between Queens and the Bronx in the East River–bubbled up from a coalition of activist groups and formerly incarcerated people in New York City. Frustrated with the reportedly inhumane conditions at the facility, which range from overcrowding–to the extent that the city has begun housing inmates on a barge adjacent to the island–to use of brutal force on the part of the guards, their request was bold: They wanted to see the city close the complex, and use the money spent convicting and incarcerating people on providing their communities with basic necessities like housing, good food, and quality education.
In 2017, New York Governor Andrew Cuomo convened a state commission to examine the possibility of closing Rikers. The commission agreed that it was possible, but it would require repurposing some old facilities, and building a collection of smaller new jails. In mid-August of this year, New York City Mayor Bill de Blasio–who was slow to come around to the idea of closing Rikers–released the first draft of a plan for transitioning away from the complex. Under the plan, the city would build four new jails, one in each borough, that would house a total of 5,000 people–a significant decline from the 9,000 that Rikers currently holds. Centering the jails in communities instead of on an island would make visits from family and loved ones more simple, and the city is proposing adding amenities like ground-floor retail and parking around the jails to integrate them into the surrounding neighborhoods. The transition to the new community jails from Rikers, the city anticipates, will take around a decade.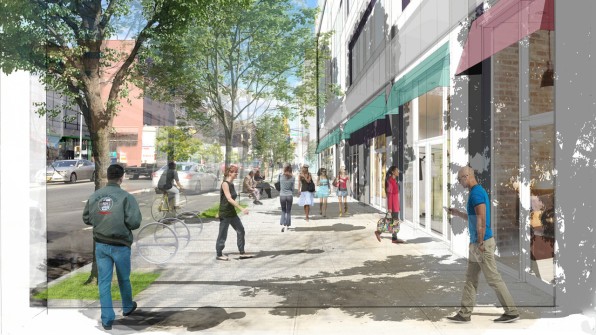 For some of the original #CloseRikers advocates, the proposal to build new jails to replace Rikers caused frustration. "It really showed that it's hard for people to imagine anything beyond still putting people in jail," says Ruben Austria, a youth justice advocate and founder of the Bronx-based nonprofit Community Connections for Youth, which works to advance alternatives to incarceration for young people.
But the city's aim of reducing its jail population to 5,000 is actually quite ambitious–especially for a city of 8 million like New York, says Elizabeth Gaynes, president and CEO of The Osborne Association, a criminal justice reform nonprofit that's working with the city on the plan to close Rikers. New York City already has the lowest incarceration rate of any major city, and has shrunk its jail population by more than 50%–from over 20,000–in the past couple of decades through a combination of supervised release programming as an alternative to bail, investment in supportive housing, and pre-arrest diversion programs (all of which have benefitted in a reduced crime rate across the city). The closure of Rikers will take that number even lower, and while it will not signal an end to jails in New York City, it will, Gaynes says, necessitate a rigorous rethinking of the justice system that surrounds the city's jails.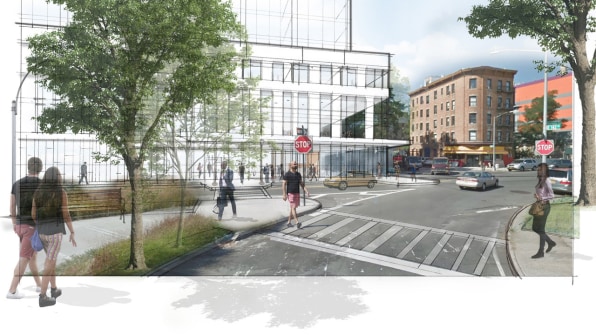 For the community jail plan to represent a real reform of the jail system in New York City, Gaynes says, it has to extend beyond infrastructure. When looking to reduce the jail population, the city has two levers to pull: how many people it brings into the jails in the first place, and how long they stay. People awaiting trial make up as much as 80% of the population on Rikers, and to ensure that they spend less time in jail, the city court systems will have to work to move cases faster. Gaynes also wants to see the courts move away from money bail as a way to ensure people show up to their court dates, and toward a more supportive way of managing people after they are arraigned.
And a real opportunity for reform, Gaynes says, would be for the city to introduce policies decriminalizing low-level offenses like marijuana possession and subway turnstile jumping. Last year, the Manhattan District Attorney's office funded a program that would enable police officers to divert low-level offenders to supportive services offered through three organizations, Osborne among them, as an alternative to arraignment. With the closure of Rikers, "there's an opportunity to expand the program beyond the most low-level, so that the city could really explore ways to manage cases that don't require bringing people into custody," Gaynes says.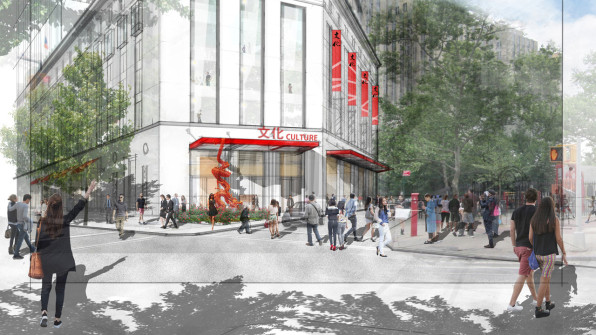 These types of sentencing reforms, while crucial, are only one aspect of ensuring that the transition away from Rikers is a just one. Another, Gaynes says, will for the city's Department of Corrections to ensure that conditions within the new community jails are substantially different and better than those within Rikers. Not only is doing so necessary on the level of humanity, but degraded jail conditions, Gaynes says, "are criminogenic." People who commit a crime and are then forced to live through mistreatment in a jail are more likely to re-offend when they are released, especially if are coping with any type of mental illness. "The city must not just build new jails, but build capacity for real mental health services within those jails, so people can access treatment," Gaynes says.
Beyond providing for better access to services within jails, though, the proposal must mandate a reform of the culture among the people who manage the jails. "If you just take the whole culture of a jail, and put it in a nicer jail, it will be better, of course–good lighting and showers that don't burn you are needed," Gaynes says. "But we have to reform how we think about the people that we put in cages, and how we treat them."
For advocates like Austria, that way of treating people with humanity has to begin before interaction with the justice system. To him, what's missing from the community jail proposal is a plan for how it provides for and invests in communities disproportionately affected by incarceration and policing. He would like to see more investment in schools, youth programming, mental health services, and job training and connections in traditionally underinvested parts of the city like the Bronx, where some neighborhoods see around 371 for every 100,000 residents incarcerated. The plan, Austria says, does not think creatively enough about ways to support community safety before a crime is committed. Even though the city's intent to decriminalize offenses like turnstile jumping is progress, he says, why can't it work to identify youth and adults who are likely to commit such an offense for economic reasons, and connect them with the resources they need to address those entrenched issues before they have to resort to breaking the law?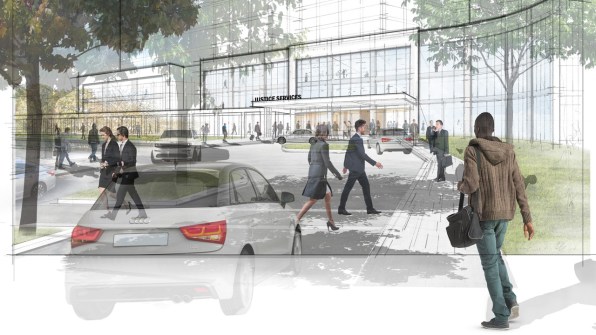 Austria would also like to see a greater investment in restorative justice as an alternative to jails and policing. Restorative justice is the practice of promoting dialogue and healing conversation between perpetrators and victims to get to the root causes of crime, without relying on incarceration and punishment, and it's slowly taking root in communities across the country. In Oakland, for instance, the Ella Baker Center for Human Rights is spearheading an initiative to build out a restorative justice center in one of the city's most underinvested neighborhoods. The restorative justice model, which emphasizes community engagement and accountability as an alternative to the traditional justice system, has been shown to reduce recidivism by as much as 38%. Restore Oakland combines that practice with a restaurant and job-training facility where people can access services to help them out of the tough economic circumstances that may have precipitated the crime in the first place.
"There's a possibility to scale these types of interventions in New York, that are present but haven't been invested in," says Zachary Norris, executive director of the Ella Baker Center, citing local restorative justice projects like the Brooklyn-based Common Justice, and Austria's organization. "When you look at the $167,000 per year it takes to house someone on Rikers, and the money that's going toward building these new jails, you really want to think about how the city of New York could move to repurpose those funds more proactively by supporting projects that drive down the need for incarceration in the first place," he says. "There's an opportunity right now to build out a community safety response, where you combine restorative justice with economic opportunities."
Elizabeth Glazer, director of the Mayor's Office of Criminal Justice, emphasizes that the plan to close Rikers and transition to the four community jails is still very much in the works. The draft proposal for the four new jails, she says, "is the first step in what will be a very intense process." She adds that her department, and the whole implementation task force assigned by the city to the plan, will be creating more opportunities for engagement with communities across the city on how best to carry out the transition. "This is not just about real estate; this is about justice reform," Glazer says.
To Gaynes and Austria, though, without actively providing for more humane conditions within the new jails, and without investing in communities, the plan runs the risk of replicating some of the problems of Rikers, albeit on a smaller scale. On its own, closing Rikers and reducing the jail population, Austria says, "feels like that quote from Malcolm X–if there's a knife nine inches in my back and you pull it out six, that's not progress. It's not even progress if you pull it all the way out: Progress is healing the wounds." Closing Rikers, he says, may be pulling the knife of incarceration out by 4,000 people, but without a plan to build out humane support systems within the new jails and invest in communities, it's not really changing the paradigm, and the question still remains: "What have our people in the community really gained?"