For millennial women who want to have children, two fears loom large: Will having children derail their career? Will it be too great a financial burden?
It's not hard to imagine why. Becoming a parent still affects women more than it does men: A Pew study found that in 54% of households with two working parents, the mother still does more when it comes to childcare. Many workplaces still don't have paternity leave, and even when they do, men are often discouraged from taking it. And according to a recent Care.com survey, one-third of American families spend at least 20% of their annual household income on childcare (and in many states it's much higher). In fact, the cost of childcare is so high in some places that it comes close to or exceeds women's salaries, and they end up quitting their jobs.
---
Related: How the astronomical cost of childcare is forcing more women to quit their jobs
---
Kasey Edwards, the cofounder and CEO of childcare startup Helpr, which launched two years ago, saw countless friends facing down tough decisions as they considered having a child. So last summer, Helpr—which provides on-demand screened babysitters—started partnering with companies to make Helpr's childcare services available to employees at a subsidized rate. "There's a real business case here for the employer," Edwards says. "Can we get them to contribute to the cost of care and really change the game for families?"
Making childcare part of employee benefits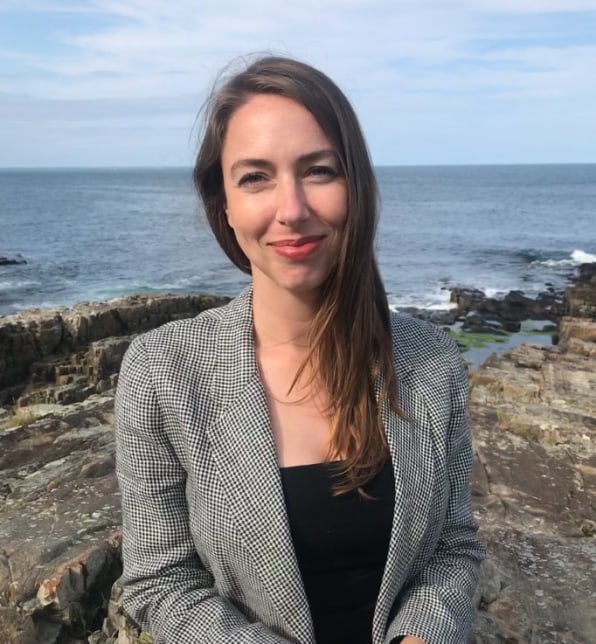 Edwards says Helpr is unique in that it vets all of its sitters and works directly with them. (A platform like Care.com, she says, is more work for parents, in terms of vetting and communicating with sitters.) Part of Helpr's ambition is also to forge community for the childcare providers. But its key differentiator is that Helpr is trying to sell companies on assisting with childcare much like they do with health insurance or parental leave. "Childcare as a benefit is our business," Edwards says.
When companies partner with Helpr, they can help employees subsidize childcare costs, bringing down the cost of a sitter to about $3 to $6 an hour for the parent. A Helpr sitter would usually cost parents about $16-$22 on average per hour, Edwards says, but part of that is subsidized by the company in question. (The Care.com survey reports that in the U.S., average weekly costs for an infant are about $211 for daycare and $580 for a nanny; Edwards claims that even companies with on-site childcare don't necessarily provide it free of charge.) Helpr already counts among its partners companies like Snap, Bird, Vice, and Rubicon Global.
---
Related: What will it take for employers to offer onsite daycare?
---
Helpr is already in seven cities across the U.S., but with a new $1.7 million round of funding, the company will expand to other locations. This is the first real funding Helpr has raised—aside from a bit of angel money—since its launch. ("I definitely would characterize it as a bootstrap grind," Edwards says.) With this cash infusion, Helpr is also introducing a new program to ease the transition as parents re-enter the workforce; the goal is to, say, support new parents as they negotiate childcare responsibilities with their partners. This will be what Edwards calls an "à la carte feature," which companies can also choose to subsidize.
Edwards sees Helpr's role as pushing companies to step up where the government has failed to adequately support working parents. Since the U.S. does not mandate paid parental leave at the federal level, the onus is really on employers. A number of companies—Walmart and Starbucks, for example—now offer employees 16 weeks' parental leave; others, like Netflix, have gone so far as to give parents a full (paid) year off. "A couple of years ago we were more bullish on this," Edwards says. "But we would like to see more aggressive tax credits for employers that are offering childcare benefits."
---
Related: Patagonia's CEO explains how to make onsite child care pay for itself
---
One employer—the Atlanta-based waste management startup Rubicon Global—partnered with Helpr after an employee asked if the company might consider subsidizing childcare costs. Kerri Faber, Rubicon's head of HR, went with Helpr because she felt it was less "corporate" than other platforms she considered. "Helpr really spent time getting to know our workforce needs," Faber says. "They brought sitters on site, so our employees could get comfortable with [them]—and they also invited the children of our employees to come." Since March, Rubicon has offered employees 40 hours of childcare services with a copay of $5 an hour for up to four children. Faber claims there have not yet been requests for more coverage, but that Rubicon would add more hours depending on employee feedback (which she says has been positive thus far).
But it's not just parents who may benefit from Helpr's offerings. Edwards hopes that, over time, Helpr also increases pay for its childcare providers—many of whom are women. "It's always challenging, but this is where a big part of the wage gap comes in," Edwards says. "[Sitters] are responsible for a lot of development, so we want to see that role continue to be honored." Much like other on-demand platforms, Helpr streamlines the process of getting new gigs. Since sitters are screened and approved by Helpr, they don't have to repeatedly interview with new families and look for work, so they can spend more time actually working and making money.
While Edwards stresses the importance of continuity of care, Helpr is ultimately another player in the gig economy—sitters can come and go as they please. Perhaps that's one reason Edwards wants Helpr to double as a community for its sitters, which the company is already trying to cultivate through events like mixers. Helpr is even investing in professional development opportunities; Edwards plans to host workshops and connect sitters with the HR and recruiting teams at Helpr's partner companies.
"We know our sitters will not be with Helpr forever," Edwards says, "so we're happy to see them find the career of their dreams."