The big story this year for YouTube's recently rebranded YouTube Premium subscription service has been the success of family dramedy Cobra Kai, a continuation of the original 1980s Karate Kid franchise. But the rest of the year and 2019 are shaping up to be more about YouTube Premium's scale—big, ambitious, and ever more global—than finding its next hit.
After fits and starts of marketing its YouTube Red video service and YouTube Music audio service separately, YouTube rebranded them in May as YouTube Premium and YouTube Music Premium. In the subsequent three months, the company has launched the services in 17 markets and announced plans to make 20 or so foreign-language shows in France, Germany, Japan, South Korea, India, and Mexico over the next year and a big chunk of the 50 originals that YouTube plans to release in 2019.
At the beginning of August, YouTube announced a slate of three Spanish-language shows for YouTube Premium, including one starring Gael Garcia Bernal, who won a Golden Globe for Amazon's comedy series Mozart in the Jungle. Now it's announcing a new Korean original, a documentary film about the K-pop star G-Dragon. The service says it plans to announce more foreign-language originals in the coming months and to launch video and music services in many more countries over the next few years.
You would expect a global company like YouTube to expand its subscription services beyond the United States. But an intensifying land grab for worldwide video subscribers by Netflix, Amazon, HBO—and soon Disney and Apple—has put more intense pressure on YouTube to expand the service to markets where its competitors already have a big head start.
"YouTube is a global product with more than 80% of watch time coming outside the United States, so we're very motivated to get to a global place as soon as possible," says Adam Smith, YouTube's VP for product management. "Each country has different licensing, payment, and partnerships, so we're moving as quickly as we can to get to as many countries as possible."
Wherever it goes, YouTube wants to occupy as much of your attention as possible. "It's a war for time, and everyone wants to keep you inside their world longer," says BTIG media analyst Rich Greenfield, who says he thinks YouTube Premium and YouTube TV, the company's $40-a-month cable competitor, are more about brand loyalty than being in the TV business. "If YouTube Premium has more content you want to watch, you won't leave the platform to go watch something on Netflix."
Red Out, Premium In
YouTube Premium is the latest go at premium music and original programming for YouTube and Google, which have been pivoting between various approaches and branding philosophies for years. Google launched Google Play Music in 2013 and YouTube Music (originally as Music Key) in 2014 as standalone music services, and launched YouTube Red in 2016 as a bundle that included premium shows from prominent YouTubers like Rooster Teeth and PewDiePie (the latter of whom was later booted off the service), access to the music service, and ad-free YouTube. In 2017, YouTube Red started ordering studio-driven shows like Cobra Kai and sci-fi thriller Impulse.
YouTube Premium launched in May as a two-tiered rebranding:
YouTube Music Premium ($10 a month). The completely redesigned iOS and Android smartphone apps are free and ad-supported, and the Premium tier allows ad-free videos, downloads, and background play. The service is also available for the first time on desktop and mobile browsers.
YouTube Premium ($12 a month). Previously branded as YouTube Red, YouTube Premium is more of a feature suite than an app. It includes the YouTube Originals shows and supercharges the YouTube and YouTube Music apps you're already using by removing ads and adding downloads and background play. The ad-free YouTube viewing experience is pure bliss; hardcore users may find that feature alone worth 12 bucks a month.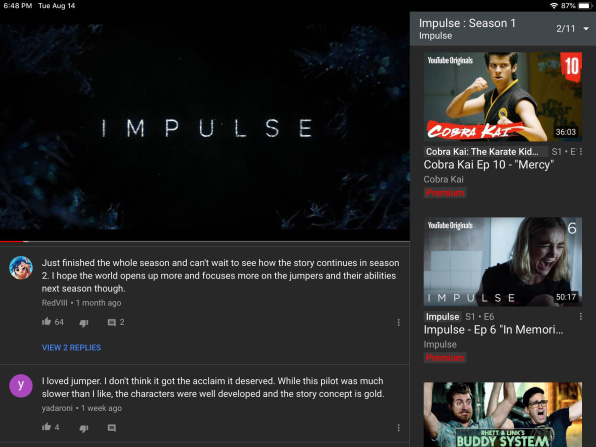 More TV, More Global
YouTube's video originals to date have fallen into three buckets. Some are driven by people who have large fan followings on YouTube. Others are Hollywood studio shows that are available only to YouTube Premium subscribers. And the last category is ad-supported celeb-reality shows and documentary series.
YouTube is continuing to ramp up production in all three categories:
YouTubers. Joey Graceffa's surreal competition series Escape the Night premiered its third season in June, and the first episode has nearly 7 million views. Liza Koshy's gig-economy series Liza on Demand, which also premiered in June, has 11 million first-episode views. (YouTube generally makes the first episode of a premium series available without a subscription.)
Studio shows. YouTube Premium has already renewed Cobra Kai, Impulse, Step Up: High Water and Ryan Hansen Solves Crimes on Television for second seasons, and the shows in development for 2019 include a Jordan Peele sci-fi anthology called Weird City, a George Clooney drama starring Kirsten Dunst called On Becoming a God in Central Florida, and an untitled documentary series about artificial intelligence that will be produced and hosted by Robert Downey Jr.
Ad-supported. Kevin Hart's healthy-living reality show What the Fit has clocked more than 100 million episode views since premiering in March, and a second season is already in production. On September 25, YouTube will live-stream Will Smith: The Jump in which the actor will bungee jump out of a helicopter over the Grand Canyon. (For real. He does stuff like that.)
The big new category for YouTube Originals, which will become more apparent over the next year as YouTube Premium launches in more countries, is international shows. This fall, YouTube Premium will premiere Origin, a 10-episode sci-fi series shot in Cape Town, South Africa. The international cast includes Tom Felton and Natalia Tena, familiar from the Harry Potter films.
"We're at a unique point in time where users in the United States and globally are embracing digital subscriptions," says YouTube's Smith. "Our aspiration is for YouTube Premium to be a globally available product."
The Race Is On
Like subscription video, subscription music is a global business dominated by a handful of big players. Spotify (83 million paid subscribers) and Apple Music (50 million) comprise roughly half the global market, according to MIDiA Research's most recent report, followed by Amazon, Deezer, Pandora, and Napster. Google Play Music and YouTube Music are lumped into the "other" category, a sign in itself that they haven't yet reached the sort of massive scale that YouTube and Google crave. (Google does not report subscriber totals for either service.)
In a way, YouTube Premium Music's biggest competitors are ad-supported YouTube and YouTube Music, which already account for nearly half of all music streaming globally. Why buy the digital cow when you get the ad-supported milk for free? A combined 133 million Spotify and Apple Music subscribers do find music worth paying for, and YouTube Premium is certainly a great value if you're inclined to pay for a music service. But convincing a generation of YouTube users to pay for music that's always been free—and is free now if you don't mind the ads—will be tough.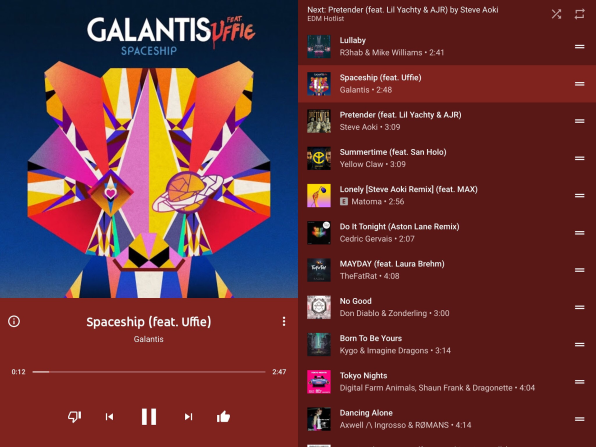 For a music listener, the big sell of YouTube Premium is the bundle aspect of the service. For $12 a month—$2 a month more than Spotify or Apple Music—you're getting an essentially identical music service plus ad-free YouTube plus a big and growing list of YouTube Originals shows. For someone who's not interested in a music service, the value proposition is a function of how much you value the ad-free YouTube and YouTube Originals.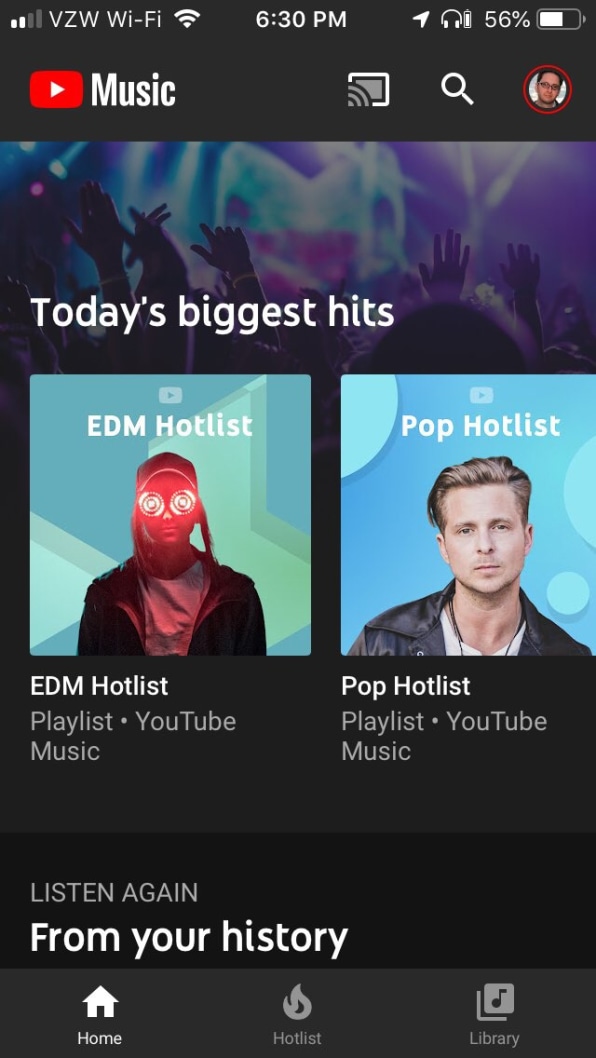 YouTube Premium and YouTube Music Premium's two price tiers seem intended to stay on price parity with Spotify and Apple Music while charging a premium for full-service subscribers. That's too complicated: YouTube Premium should ditch the $12 tier, price a single level of service at $10 a month, and market it as a better value than Spotify or Apple Music. Also, with Apple's future subscription services unannounced and pricing unknown, a YouTube Premium service with a single price point would better position YouTube to react to whatever Apple unveils.
Those pricing and marketing decisions will work themselves out over time as Google, Apple, Amazon, Disney, HBO, Netflix, and others expand their subscription services globally and consumers start to figure out which are essential and which are not. A recent Nielsen research report showed that 37 percent of U.S. households already subscribe to multiple video services, and that number is growing as more households replace traditional cable and satellite service with a buffet of streaming options.
YouTube's Smith emphasizes that the company isn't done shaping the YouTube Premium proposition. "We will continue to enhance the feature set and the experience that you get as part of your paid membership," he says. That gives YouTube the opportunity to treat the service the way Amazon has positioned Amazon Prime: as something that's worth paying for in part because it gets better over time.