You're scrolling through Facebook. You see a video from an advocacy organization on climate change, and you stop to watch. When the video finishes playing, do you care more about climate change–or less?
Right now, it's nearly impossible to gauge how much such a video shapes a viewer's opinion. That's the problem the San Francisco-based startup Swayable is tackling. The company runs randomized control trials on online content, recruiting thousands of people to watch a video, then answer questions about how their opinion changed–or not. Then those who made the videos get a breakdown by demographic of which videos changed the minds of different groups the most. The goal? To influence people's opinions.
Now, Swayable is gearing up for the midterm elections, where the team is aiming to help predominantly progressive candidates swing voters their way–like it recently did with the Democratic nominee for Florida governor, Andrew Gillum. Swayable partnered with the nonprofit NextGen America to test their pro-Gillum video content just before the primary in August.
The social media problem
Just because you like or share something doesn't mean you agree with it. Political campaigns that are trying to convince people about important issues like the environment or who to vote for mostly rely on their gut about how to tell a compelling story. But it doesn't work very well. According to a 2017 study by professors from Stanford and UC Berkeley, campaign advertising doesn't impact who citizens vote for in general elections.
But data used to influence people could change that. That was the strategy of Cambridge Analytica, the analytics company that the Trump campaign used to target advertising online so as to manipulate people's psychological tendencies. Swayable is similar to Cambridge Analytica in the sense that it's helping those with political agendas advertise more effectively, but rather than using tons of data (without explicit permission) to guess what will change people's minds, Swayable learns about how videos impact people's opinions by just asking them.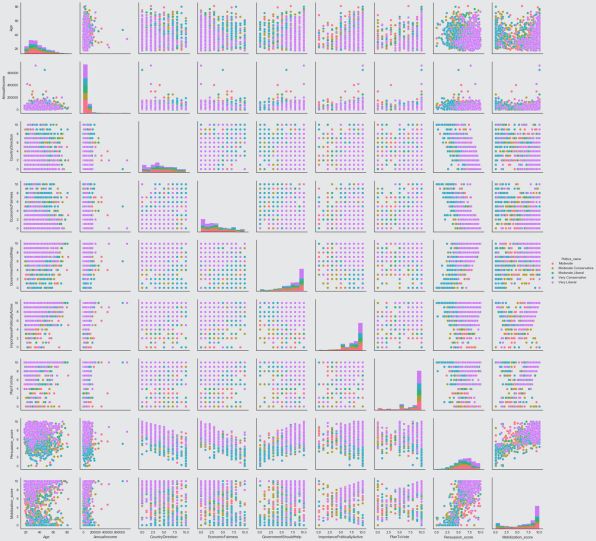 A progressive cause
And unlike most other tech companies (and Cambridge Analytica), Swayable does take a stand on what kind of agenda it will help promote. Its co-founder and CEO, James Slezak, formerly led digital strategy at the New York Times, which influenced the startup's decision to only work with those who are actually telling the truth. "Of course we won't end up working with Donald Trump, but not because our job is to defeat this political party… but because he's lying and taking the country in a bad direction," Slezak says.
Slezak and his cofounder and CTO, Valerie Coffman, met when they were both doing PhDs in physics at Cornell. They launched the company's first demo in December 2017, working with a public relations firm that gave the startup six videos all aimed at changing the minds of moderate conservatives on climate change. After surveying about 5,000 people using platforms like Mechanical Turk and Facebook on both a "control" video that had nothing to do with climate change and each of the six videos, Swayable's data was able to break down which video changed minds the most for a range of demographic factors, from political inclination to age, location, and education level.
How it works
The platform pulls in large numbers of people via peer-to-peer texting, Facebook, Mechanical Turk, and other ad networks, incentivizing them with cash and in-app downloads. When Swayable is recruiting people to take its short surveys, it casts a broad net. Even if a client is just looking for the impact their content will have on conservatives, the startup has found it makes more sense to recruit as many people as possible, regardless of their political orientation, because it's too expensive to get enough information from an exact type of person. Then Swayable uses a technique called representative statistics: complex math that takes into account how many responses you have from different types of groups and weighs them so that they resemble a sample of the actual population.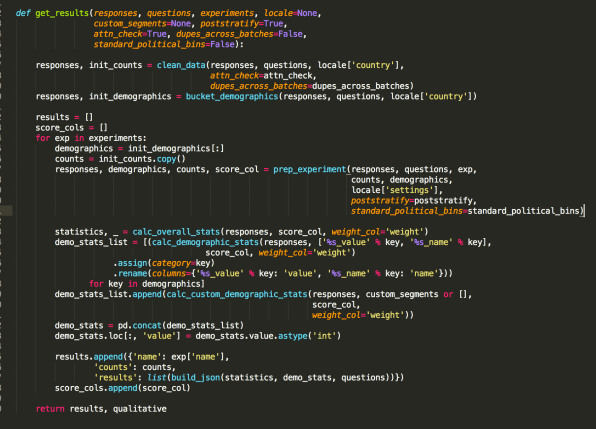 The results
In early 2018, Swayable joined the startup incubator Y Combinator. Then, with the focus on the midterms, the startup ran a pilot with the Democratic National Committee during Arizona's district eight special election in April.
"In a lot of ways, we all have a sense that digital advertising is the right thing [to reach voters], but there aren't many case studies about what you should do," says Raffi Krikorian, CTO of the DNC. Krikorian and his team worked with the campaign in Arizona to test text and images (mostly because there weren't enough resources to make multiple videos to test out) on Swayable's platform, with the idea of finding a message that would get good Democratic support but wouldn't "electrify Republicans," Krikorian said. Then, Swayable gave the campaign a set of graphs showing how each message or image performed across the political spectrum, helping the campaign narrow down what should be pushed out. Based on this pilot, the DNC is recommending that campaigns use Swayable to understand how target audiences are responding to their messages.
Swayable has also worked with Peter Koechley, former editor of The Onion and cofounder of Upworthy, whose project Meme Factory created six videos aiming to convince conservatives to support DACA. The results were counterintuitive: the heart-wrenching video that worked best among liberals actually made conservatives even less likely to support DACA than they were before watching. For cases like this, Swayable also asks for feedback from survey takers so that the creatives making the videos get pieces of feedback about why it didn't work. In this case, conservatives who watched the video found it emotionally manipulative and misleading. "If you put $100,000 behind promoting that video, you'd be better off burning it in a pit than showing it to these people," Slezak says. "We want [the creatives] to embrace this to learn about their audience and understand how what they're creating affects them."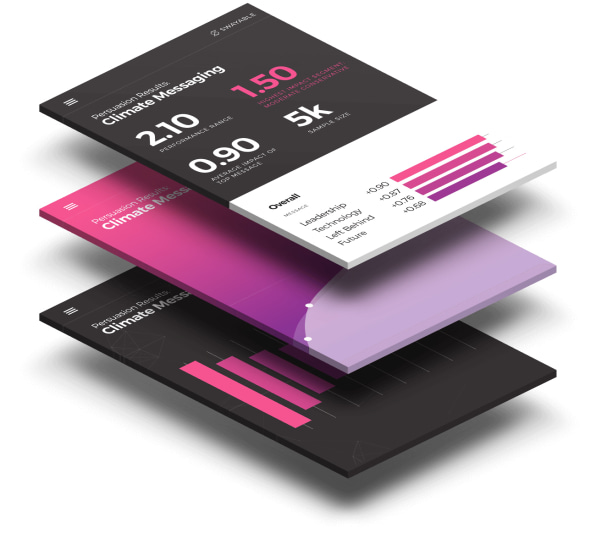 The truth machine
The company's decision to only work with people who tell the truth is a line in the sand that few tech companies will draw, though there are signs that may change. Recently, Apple decided to pull conspiracy theorist Alex Jones's and Infowars's podcast from its platform–and soon after, Facebook, YouTube, and Spotify all took down his content after months of deciding Jones's blatant lies did not violate their terms of service. "You can typically distinguish someone who's making their best efforts to do something true from folks that are trying to tell people in the South that the election day is on the wrong day," Slezak says. "We make our best efforts and approach it as scientists. That puts us in a different category than the more mainland, Silicon Valley technology approach, which is to say it's an open platform, who are we to say what's right or wrong, just don't do anything illegal, maybe don't wave swastikas around, but even that we'll probably tolerate."
By empowering those who are telling the truth, Slezak hopes to accelerate social progress by changing the minds of people who are stubborn about the truth for the sake of it–whether they're liberal or conservative. "We don't need to know who is right and who is wrong here," he says. "Fundamentally the enemy is the stubbornness of all of us to reconsider our point of view."