The charitable vehicle in question is called a donor-advised fund (DAF), which allows donors to give money and non-cash assets, including public stock, to charity to receive an immediate tax benefit, but then wait to distribute the money. It's a clever incentive that's particularly en vogue among the 1%, in part because it allows for contributions of non-cash assets, such as stock, private company shares, and real estate, to avoid capital gains tax.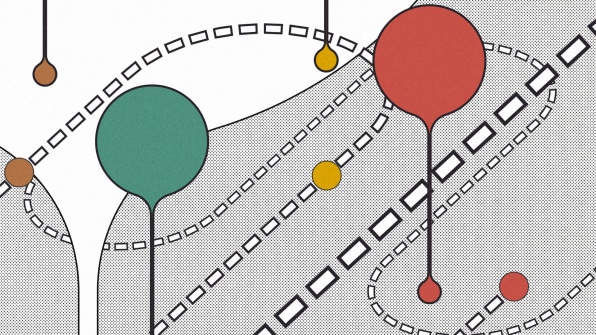 The issue is that there isn't any formal timetable for that money to flow back out again, or necessary guidance on how particularly large sums might effectively be spent. Both issues appear to affect the Silicon Valley Community Foundation, a $13.5 billion cause fund that has received donations from Mark Zuckerberg, among other tech elite. The group recently removed its CEO, and others have questioned if it is more focused on growing funds inside DAFs than on accomplishing its supposedly community-driven goal, according to a San Jose Mercury News report:
The foundation was "fortunate to have been in Silicon Valley when a lot of people became very wealthy–the right place at the right time," said Erica Bleicher, who worked as a development officer at the foundation's San Francisco office from November 2015 to October 2017.

Most of the wealth coming into the foundation went into donor-advised funds, a type of charitable account that has been around for decades but has drawn growing interest and scrutiny recently.
To that end, the Silicon Valley Council of Nonprofits reportedly sent a letter to SVCF's board in late July, stressing concerns that not enough was being done to encourage giving toward local issues such as "poverty, health, transportation, environment, and other basic needs." That's a particularly nefarious problem in Silicon Valley, where the success of tech companies has created an affordable housing crisis and a culture of inequity among other workers.
Low-income families in the area typically earn comparatively less than they did before the dotcom boom, according to a 2016 report by Open Impact, a social-change advisory firm, and at least 30% of those folks require some sort of assistance to make ends meet. At the same time, the charities that might help fill that void remain underfunded: Nearly half of all charities in the region say they can't meet residents' current needs.
Among the 80% of charities that have tried to expand in recent years, half have exceeded their sustainable budgets, a precarious position for any organization that relies on (hard to access) grant money to remain afloat. Per Open Impact's report, the region's tech elite may be giving billions to philanthropy annually, but community groups have historically received next to nothing.
SVCF has changed that dynamic, but maybe not as well as it could have. Per the Mercury News report, SVCF managed at least $6.2 billion in various donor-advised funds in 2016, but last year gave out $1.3 billion in annual grants. It's unclear how much of this funding came specifically from DAFs, but it still wouldn't exceed what ISP considers a troublingly low sector-payout rate, of around 20%. Only about a third of that money–$436 million–went to Bay Area nonprofits with budgetary shortfalls.