When Apple reported earnings for its April-through-June quarter yesterday, results seemed mixed. While sales growth was flat for the iPhone, Apple's growing services business—which includes Apple Music, iCloud, and the App Store—brought in a surprising $9.5 billion, which fueled a record quarter.
What does all this mean? My favorite Apple analysts explain the stories told in the numbers:
"Services continue to a powerful earnings engine for Apple and keeps growing," said Creative Strategies principal analyst Tim Bajarin in an email to Fast Company. "ASPs (average selling prices) have risen on iPhones and even though growth was not spectacular, the profits from iPhones kept rising."
"Apple is well positioned to grow even further in the next two quarters, and with new iPhones coming this fall, they should continue to have record sales and earnings well through the end of the year," Bajarin said.
"The growth in both high-end iPhones and the services business highlights the ongoing strength of the Apple brand and its ability to deliver across multiple segments even in a somewhat challenging market," said Technalysis principal analyst Bob O'Donnell in a Tuesday email to Fast Company. "The numbers also demonstrate that predictions about the overall tech market being oversaturated may have been premature."
"Once again, Apple silenced its critics by blowing away revenue numbers led by upgrades to the high-priced iPhone X, said Patrick Moorhead, principal analyst at Moor Insights & Strategy, in a note to Fast Company Tuesday. "Other" products, even though the company doesn't break out details, were up big as well, a very positive sign for Watch, HomePod or Apple TV."
On the bad news in the earnings announcement, Moorhead said: "Year over year, iPads and Macs were down, which is a bit troubling, but not completely unexpected."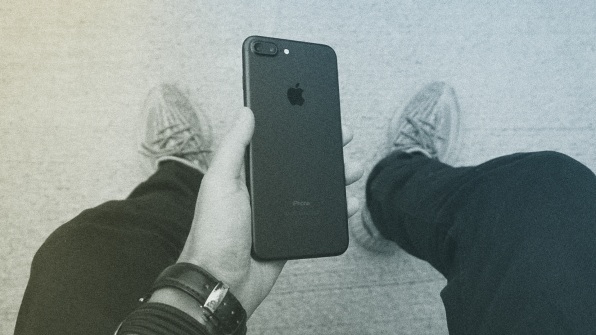 Morgan Stanley's Katey Huberty, in a research note issued Wednesday morning: In the June quarter, paid subscriptions to Apple Services topped 300 million users (a 60% growth year-over-year), and the App Store, AppleCare, Apple Music, iCloud and Apple Pay all set new June quarterly revenue records. For the App Store, results were even more impressive when considering the Chinese government reportedly slowed the process of new app approvals in the quarter (China is biggest App Store country in the world) . . ."
Above Avalon analyst Neil Cybart, in a note to subscribers Wednesday: "Apple didn't just report good 3Q18 results. Instead, Apple reported the latest of what has been a string of quarters going back to 2016 that demonstrate improved performance across a number of product categories. When looking at broader industry trends, it's fair to describe Apple's overall performance as shockingly good."
On the iPhone's $724 ASP in the quarter, Cybart said: "It is clear that customers' willingness to pay higher prices for flagship iPhones has been grossly underestimated."
He added: "Meanwhile, the Apple Services and Wearables machines are gaining momentum, which will set Apple up nicely for continued revenue growth over the coming quarters."
Rod Hall and the Equities Research team at Goldman Sachs, in a note issued Tuesday night: Apple demonstrated better demand resiliency than we had expected in the summer as evidenced by an iPhone ASP of $724, which was 5% ahead of our forecast. Guidance (Apple forecast revenues of between $60 billion and $62 billion in its September-ending quarter) was just a touch ahead of our numbers . . . Given the better ASP delivery, we move our 12-month (Apple stock) price target up to $200 . . ."
Apple stock, in fact, broke the $200 barrier on Wednesday. If the shares hit a price of $203.45, Apple becomes the first U.S. company in history to hit a trillion-dollar valuation. Overall, if you own some Apple stock today, you're probably feeling pretty good.