The company has announced the Titan Security Key, a two-factor authentication device that is aimed at protecting people against phishing. Like other security keys, the Titan Security Key works by requiring a user to plug it into their computer's USB port when they are logging in to a sensitive website. If a person doesn't have the key, they can't log in.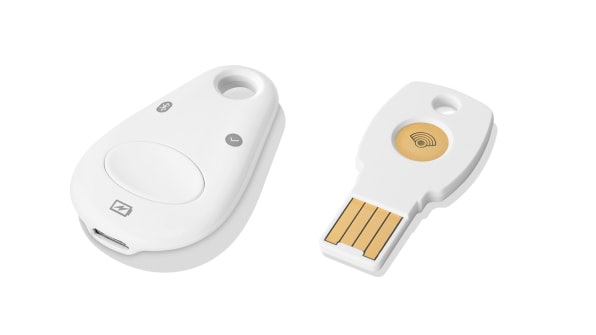 This type of hardware-based two-factor authentication is much stronger than traditional two-factor authentication, which usually requires your password and a security code that is usually texted to you. It's notable that Google is now pushing hardware security keys since the company recently made all 85,000 of its employees start using hardware security keys.
For now, Google hasn't announced pricing for the Titan Security Key, but comparable security keys by other manufacturers cost about $25.