For the 19 cities that don't end up winning Amazon HQ2, I bring good news: You're actually winners. Congratulations!
No, Amazon isn't setting up more headquarters anytime soon. What I'm saying is that's a good thing. Cities that don't win should actually be happy to not be the site of yet another sprawling corporate campus. When HQ2 is finally built, Amazon's new headquarters will bring enormous changes to its city. Some seemingly good: Amazon plans to hire 50,000 and spend $5 billion locally just to build and operate its sprawling campus. Some wages will rise. Current homeowners and realtors will do great.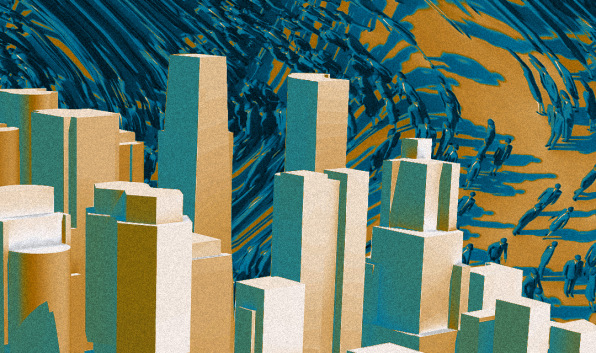 Focused on–if not blinded by–those rewards, cities competed fiercely against each other to offer Amazon multi-billion-dollar tax breaks. New Jersey, for example, offered a $7 billion tax package to lure HQ2 to Newark.
The problem is that paying for companies to move to your city is an increasingly discredited approach. "Tax giveaways and business location incentives offered by local governments are often wasteful and counterproductive, according to a broad body of research," wrote a diverse group of economists and policymakers in a petition created earlier this year.
Many people, though, are starting to wake up to the fact that mega-headquarters might not be the most important thing to lure–perhaps people are. And looking at Amazon's disruptive effects on the quality of life of its current hometown, Seattle, it's increasingly clear that luring HQ2 isn't just expensive, it's also likely to spell disaster for many who currently live in the "winning" city.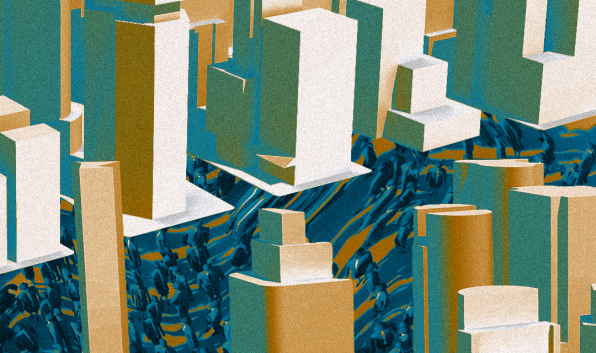 To get a sense of how fast Amazon grows and how drastically it impacts a city, let's take a trip back to 2010. That's when Amazon first moved into its current HQ in Seattle's South Lake Union neighborhood. Back then, Amazon had 5,000 employees. Today, just eight years later it employs eight times that amount that and plans on adding 15,000 more, bringing it to a total of 55,000 Seattle-based employees by the early 2020s.
To accommodate that many employees, Amazon has become something of a real estate hegemon in its own backyard. As of 2017, its 8 million (and counting) square feet of office space was equal to the next 40 biggest employers' footprints combined and occupy almost 20 percent of all Seattle's prime office space.
While that's great news for commercial real estate brokers, Amazon's large footprint in Seattle also dramatically raised the cost of office space for smaller Seattle-based companies. The Seattle Times reported that "the city's recent boom driven by Amazon and other tech companies has propelled Seattle up the ranks of the nation's most expensive places to rent an office, passing Chicago and Los Angeles just in the last three years." And during that time, it reported, the cost of leasing office space in Seattle spiked 31%–that's 2.5 times faster than the national average.
It's not just office space costs that's got locals worried about HQ2 moving in, they're also anxious about the retail giant's outsized impact on their local labor markets. The Wall Street Journal reported in January that recruiters in Boston, for example, worry whether it will be possible to hire salespeople if Amazon moves into their town.
Intense competition for labor seems like a good thing, but I fear Amazon will create an inflation-spiraling bidding war for talent that smaller companies can't win. Amazon won't only raise costs for smaller companies but its headcount will increase at their expense. That's because Amazon's growth demands a lot of workers, and I suspect Amazon will poach many away from local businesses to staff HQ2.
And HQ2 "winners" have good reason to expect a skyrocketing housing market.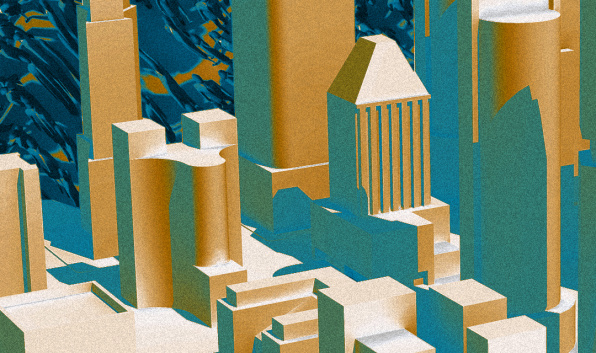 Seattle rents in 2017 were 63% higher than in 2010, when Amazon first set up its huge, ill-conceived centralized headquarters. And the cost of a single-family home has risen faster there than anywhere in the nation, doubling between 2012 and 2017.
When it comes down to it, are the software engineers that much better off when they are paid $150,000 but the costs of living keep skyrocketing? And what happens to the normal working person who isn't working in tech at all and may only make $50,000?
After all, the benefits of those high-tech wages don't trickle down evenly, inequality in Seattle has increased. The average tech salary in 2016 was $98,215, but more than half of the city's residents earned less than $50,000.
That inequality has had consequences. The city now has the third largest homeless population in the country. To cope with the higher costs of housing, many lower- to middle-income households have had to relocate to cheaper areas in the suburbs and exurbs. So for employees of Seattle companies not making Amazon wages, that's meant a lot more time spent in traffic.
Between 2010 and 2015, Seattle had the third-fastest growing population of mega-commuters,  a category referring to people traveling at least 90 minutes each way to work, according to the Seattle Times, which also reports that buses there are more packed than they've ever been.
Seattle's worsening traffic–something that many locals attribute directly to Amazon's expansion–has serious economic costs that its businesses and taxpayers have to foot: It's estimated that Seattle loses $5 billion every year because of its traffic congestion.
Sadly, attempts to mitigate Amazon's costs haven't gone smoothly. In May, Seattle's City Council approved a headcount tax on its largest employers that would've raised $50 million a year to help the homeless and fund affordable housing projects. But the Council repealed its own tax a month later, fearing a long expensive political battle with Amazon and Seattle's other large employers.
Inspired by Seattle, other cities housing tech giants, including three in California (Mountain View, San Francisco, and Cupertino) have begun considering their own versions of a headcount tax. While not a perfect instrument, taxing companies by employee could force big companies to reconsider building massive, centralized headquarters in cities that can't afford their success.
Ultimately, instead of putting 50,000 employees in one city, my opinion is that it would be much more desirable if Amazon distributed its workforce better amongst "mini-headquarters," ideally in smaller cities that are struggling currently. I believe part of the reason that they aren't is that cities aren't properly taxing them for the negative externalities of saturated roads, skyrocketing housing costs and depleted talent pools that they are creating.