Legend has it that in 1787, Russian field marshal Grigory Aleksandrovich Potemkin spruced up the small, rundown villages in the newly conquered Crimea for a visit from his master, Empress Catherine the Great, by giving them brightly painted facades. While it's unclear if these "Potemkin villages" ever really existed–the story might have been invented by Potemkin's political rivals–fake cities aren't just the stuff of history. A photography project by the Austria-based photographer Gregor Sailer documents 25 different fake cities in seven countries around the globe.
These artificial cities and towns were built for all kinds of reasons. One example in Russia was dressed up with faux facades for a visit from Putin in 2013, closely following the mold of the Potemkin villages of yore. Some, like China's replica cities, were built by developers to architecturally mimic Western cities like Paris. Others were constructed by the military or self-driving car companies to provide realistic urban environments in which to practice maneuvers or test new tech.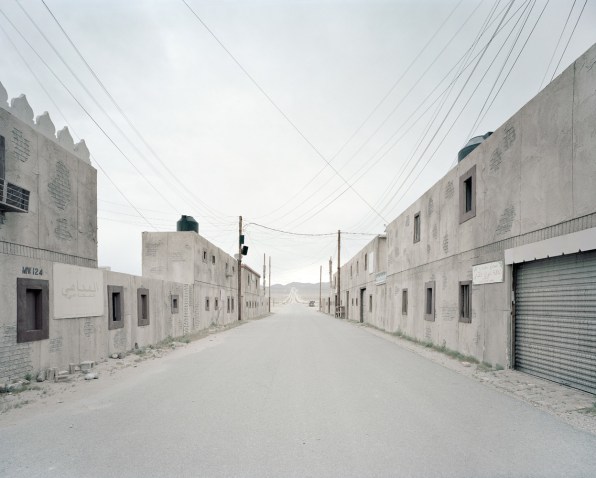 "These Potemkin villages are for me an interesting symbol of the sometimes absurd developments of our society," Sailer says, referring to the illusions, fakes, and manipulations that governments and companies employ to maintain and extend their power. The series, titled The Potemkin Village, is currently on view at the Arles photography festival in France and is the subject of a book published in late 2017.
In contrast to the illusory quality of his subjects, Sailer's matter-of-fact images are presented without any people, lending them an aura of eerie unreality. He reveals the backside of the facades created for one self-driving car test track in Sweden; another features images of the New York neighborhood of Harlem, pasted onto shoddy constructions. "I don't know why the facade has images of Harlem, New York. No one could give me a convincing response," Sailer says. "It's the surreality of the place. You have the modern landscape of Scandinavia in contrast with Harlem."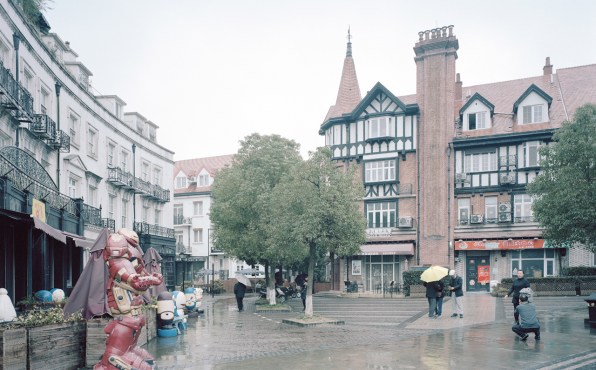 Sailer only breaks his no-people rule in a few images of China's replica cities. Unlike the other places in the series, these were built for real people to live in. However, they're mostly deserted, with only a small percentage of the living space occupied. Some are more popular as tourist destinations or as backdrops for wedding photography, but Sailer compares the rest to ghost towns. In one shot, taken in China's Thames Town, a woman carrying a pink umbrella walks near an English-style church with a tall steeple. "People walking through became part of the installation," he says. "That's why I decided to include these people. They increase the weird character of these towns."
Perhaps the most unsettling images in the series are those of the military towns designed as backdrops for war exercises. To get access to these restricted areas, Sailer worked with the British, German, French, and U.S. armies, underwent extensive background checks, and submitted to full censorship of his images. The European test sites mostly have European architecture, betraying the governments' belief that future wars will be fought in European cities. One German site that Sailer documented will consist of an entire city when it is completed in 2020, with about 600 buildings, including a fake airport and fake subway.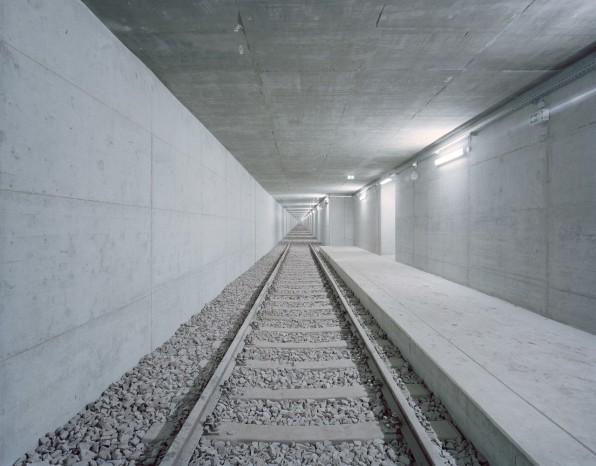 In contrast, the American training grounds all resemble the architecture of the Middle East, mosques and all. He visited about 12 of these artificial towns–always accompanied by a soldier–which are built in the Mojave Desert in California. Among many shots of simple, low-to-the-ground buildings, one shot depicts a fake food store, with a mock food stand complete with plastic vegetables.
The echo of violence rumbles just below the surface of his images; Sailer describes hearing gunfire and aircraft in the distance as soldiers practiced in other parts of these glorified stage sets for faraway wars."For me personally it was very strange and scary sometimes to walk through these empty streets," he says. 

Sailer didn't get permission to visit perhaps the most well-known contemporary Potemkin village: A fake town erected in the Korean demilitarized zone, created by the North Korea regime to convince South Koreans of their neighbor's prosperity. But his documentation of highly restricted sites provides a glimpse into how architecture reflects the ambitions and shortcomings of countries and companies alike–even if that architecture is fake.