If you'd like to use the interface on Comcast's Xfinity X1 set-top box—and you should, it's fantastic—but aren't so sure about the box itself, stay tuned. By the end of 2018, roughly two-thirds of the smart TVs on the market will be able to stream TV from Comcast natively, without forcing you to futz with multiple inputs and multiple remotes to manage your TV, cable box, and streaming device.
Comcast is moving beyond the box and porting the user interface for its elegant, intuitive Xfinity X1 set-top box brick by digital brick to four of the leading smart TV operating systems. The X1 interface is already available in beta for Roku TV smart TVs (from TCL, Hisense, and others) and Roku streaming devices as well as some Samsung smart TVs. The company has announced plans to launch in beta on Sony and LG smart TVs before the end of 2018.
"Smart TVs are absolutely part of our strategy and our vision," says Comcast's Xfinity Services chief Matthew Strauss. "When you look at the video landscape today, there are more choices than have ever been available before at the touch of a remote. It's a good time to be alive if you like television."
---
Related: Why the cable box needs to die (or at least radically evolve)
---
The Xfinity Stream app, which is also available for iOS, Android, browsers, and mobile browsers, closely resembles the Xfinity X1 set-top box's interface. Strauss says his product team is actively developing the X1 interface for additional platforms to roll out over the next year. (The big remaining TV platforms are Amazon Fire TV, Apple TV, Android TV, Vizio's SmartCast OS, and various gaming consoles.)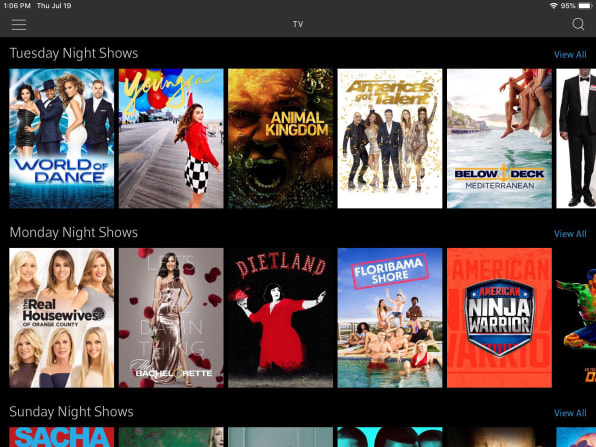 No cable box required
This vision diverges sharply from the days when your pay-TV provider supplied you with a proprietary box—and charged you a monthly rental fee for the privilege of using it—but it's part of a plan that Comcast has been working on for awhile. "We think the future of TV will be a function of how you aggregate it, how you contextualize it, and how you personalize it," says Strauss. "In Xfinity X1, which is closer to a cloud infrastructure than a set-top box, we've built on an ambition to create a truly integrated experience."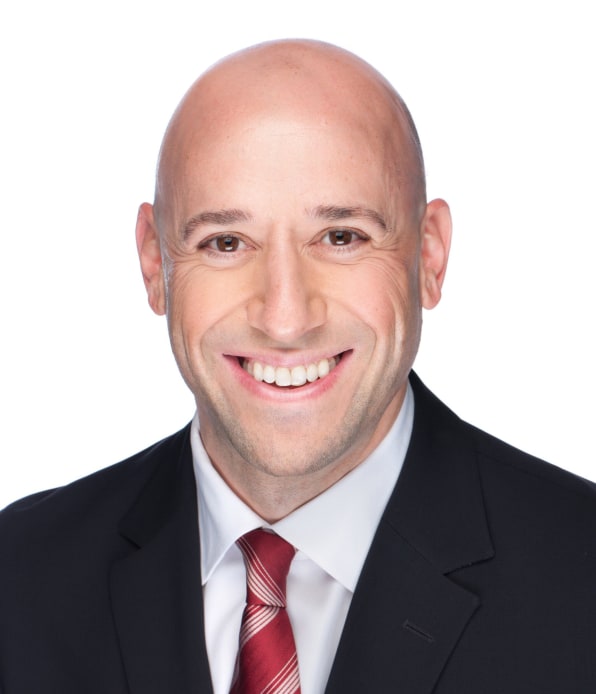 If you've never contemplated cable TV without a set-top box, you'll see something very unexpected if you sign up for Xfinity service online. On the screen that asks how many set-top boxes you'll need, there's a line that says, "Interested in using your own video equipment?" Yes, I would be. I've lived in Comcast markets my entire adult life, and I've made the trek to the company's service offices to pick up a set-top box every time I've moved, had problems with a device, or just wanted the newest technology.
Set-top boxes such as Comcast's encrypt content as a protection against piracy, collect Nielsen data for TV advertisers, provide features like DVR capability and video on demand, and generate $22 billion globally for satellite and local cable providers. And for years, they were essentially the only way to watch TV, beyond what you could get over the air or via recorded media. But then YouTube and streaming services like Netflix, Hulu, and Amazon Prime gave viewers plenty to watch on their smartphones and more recently on streaming devices and smart TVs. Now streaming bundlers like AT&T's DirecTV Now and Google's YouTube TV are presenting a more direct threat to traditional TV providers at a sharply lower cost.
With all that competition and as many as 5 million U.S. households ditching cable this year, what's the country's biggest cable provider to do?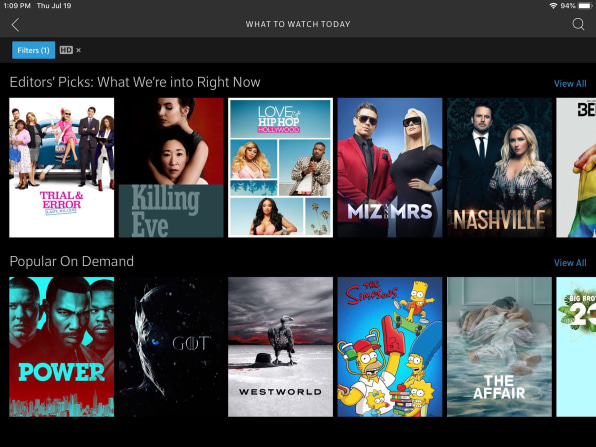 The smart-TV migration
To keep users engaging with its service—and from ditching it for streaming alternatives—Comcast is adding and evolving features at a breakneck pace, installing them first on the Xfinity X1 set-top box that's used in two-thirds of the company's 22.3 million U.S. households and then rolling many of them over time to other devices:
Like many of its streaming competitors' interfaces, X1 is oriented around horizontal rows of tiles. Xfinity's killer feature here is its nightly rows—Tuesday Night Shows, Monday Night Shows—that make it easy to catch up on a night of programming, as well as a row called Just Aired that shows what's available that night.
A new feature that Strauss calls "instant on-demand," which makes a show available on demand the second it begins airing live, has just begun rolling out to X1. In some cases, X1 is making shows available before they air live.
X1 has the usual premium networks—HBO, Cinemax, Showtime, Starz, Epix—available to add to your subscription, but over the last year has been adding dozens of niche services like Acorn TV (British shows), Eros Now (Bollywood films), and CuriosityStream (science documentaries) and melding them into its curated lists of content.
Comcast subscribers have been able to authenticate their Netflix subscription on the Xfinity X1 set-top box since late 2016 and sign up for Netflix since April 2018. "You can do that with one click on X1 and have it go right onto your Comcast bill," Strauss says.
In the coming months, Comcast is set to join Movies Anywhere, a utility that syncs most of the movies you've ever purchased on Amazon, iTunes, Vudu, Google Play, and FandangoNOW available across all of those platforms. Xfinity TV customers who opt into Movies Anywhere will be able to watch those titles across all of the Xfinity TV platforms.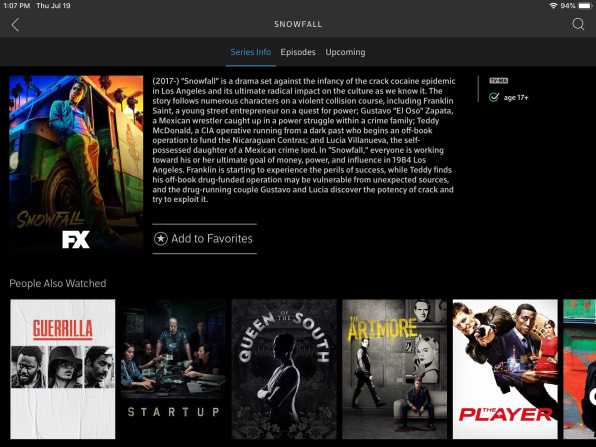 The Netflix integration, which Comcast has not yet expanded to smart TV platforms, is a perfect example of making the X1 platform sticky, so users get what they want without having to leave the service to get it. An X1 user authenticated to Netflix will see all eight seasons of The Walking Dead—seven on Netflix and the eighth on AMC—presented together.
"Pay-TV providers want to retain subscribers, so they want to make sure that you stay inside their ecosystem," says Brett Sappington, a media analyst at Parks Associates. "If you don't have a reason to leave their platform—and there's data to support this—you're much more likely to stay with that provider. You don't have to change inputs or change apps on your TV. It's all just right there."
Video providers—such as Comcast, Netflix, Amazon, HBO, and ESPN+, as well as big-budget services launching next year from Disney and (probably) Apple—are competing with each other for your viewing minutes on the idea that you'll stick with the services you watch the most. That's the best explanation for why HBO's new owner, AT&T, is planning to significantly increase the volume of HBO's programming.
Comcast could eventually launch its own direct-to-consumer streaming offering, which doesn't assume you're also paying for Comcast broadband. For now, however, it's more invested in video as a mechanism for making its profitable broadband service stickier ahead of AT&T and Verizon coming after that business with speedy 5G service. "Comcast already has the capability to go direct to consumer," Sappington says, "so it's just a matter of whether it becomes their business model."
For the moment, at least, Comcast's business plan for TV is to make its X1 interface ubiquitous on smart TVs and to keep you watching.