Blindspotting, which is in theaters today, stars Hamilton alum Daveed Diggs and celebrated poet Rafael Casal as best friends Collin and Miles. While driving home from work, Collin (Diggs) witnesses a white police officer shooting and killing an unarmed black man in the street. The violent act brings to the surface issues of racial identity and profiling against the backdrop of a rapidly gentrifying Oakland, California.
The fact that a film that hinges on police brutality is just as relevant today as it was 10 years ago when the idea was initially conceived is a telling indicator of society's glacial pace toward racial equality.
"We just didn't write a movie about issues," Diggs says of his real-life friend, co-writer, and fellow Oakland native Casal. "We tried to write a movie about people and to portray them and the city of Oakland as honestly as possible, and to make people as complicated and human as we possibly could."
The concept for Blindspotting started around 2010 when producer Jess Calder came across some of Casal's poetry, specifically his video for "Monster." Calder was curious to see how this type of poetic verse would translate to film. Casal brought on Diggs and, over a single pirated copy of Final Draft, the two began to flesh out what would become a hybrid of a script.
"What we realized we wanted to do was to be able to use heightened language in a way that's a little more practical and a little more grounded than we normally get to see it in a musical or in a story that is about guys who are growing up to be musicians," Diggs says. "We wanted to highlight the way that language is used in the Bay Area, which is kind of hyper-expressive, really metaphor dense–even in conversation."
There are subtle moments of this in the movie, like when Collin and Miles are freestyling about their changing city. There are also intense, almost surreal verses that serve an even deeper purpose, namely the film's climactic scene involving a pointed gun, justified rage, and barrage of lyrical truth.
"That final scene, that's one of the oldest things in the script," Diggs says. "We were reverse engineering from there. We had to sprinkle in little moments to build the world out to justify somebody speaking like that."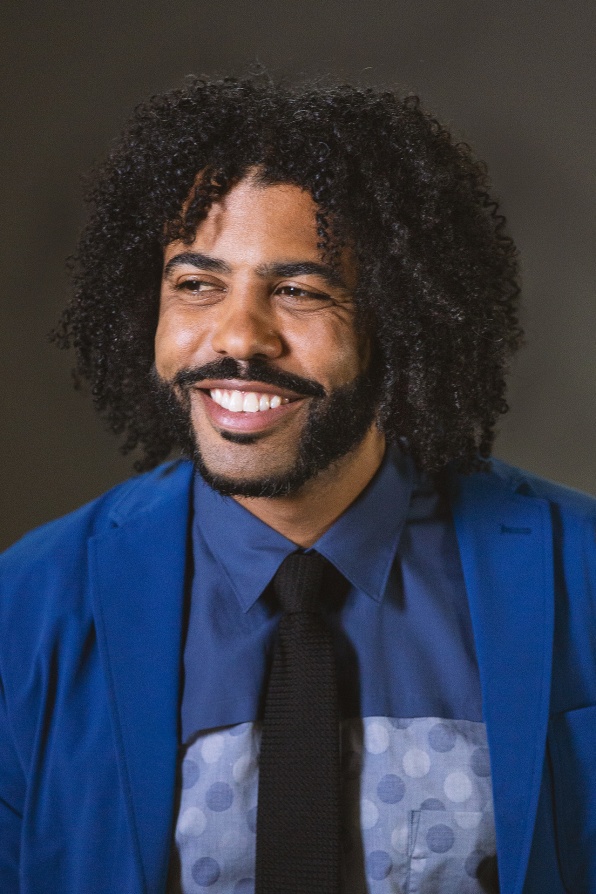 There's a line in the movie where Miles says you have to make something sound sweet in order for people to pay attention. It's a meta concept, given that Blindspotting is pertinent social commentary wrapped in what's essentially a buddy dramedy. But Diggs says walking that line wasn't a challenge, because he and Casal were operating from the space of telling stories as authentically as possible.
"By just trying to be honest about the world we're living in and to make a film that's really dealing with people's capacity for empathy, those things will come across," Diggs says. "We've allowed everybody else to affix the necessary headlines for this film, but for us it was about people really trying to understand each other in the exact world that we live in now, specifically the Oakland, California, that exists right now."
Thinking within the context of localized storytelling and also zooming out to the larger conversation of diversity in Hollywood, Diggs says he feels the responsibility "to broaden our mainstream understanding of blackness." It's something he says he only started to think about when he was cast on ABC's Black-ish. Show creator Kenya Barris noticed there was a generational gap with his characters: There were the kids, the parents, and the grandparents, but not the mid-to-late-millennial voice, which Diggs filled with his character Johan Johnson.
"I would like to represent as many aspects of blackness as possible. That's such a beautiful thing to do to me," Diggs says. "It's really that mindset that is equal parts conscious and creative that is something I'm striving to participate in as much as I can. We need to champion difference, particularly as we display blackness. Everybody should be comfortable with all kinds of blackness, so the more we can telegraph that in people's living rooms, the better."