Visions of taking extended trips, spending time pursuing hobbies, and other things that fill people's days after they retire from full-time work are becoming a thing of the past. Not only are older workers not retiring (nearly one in four over the age of 65 are active in the workforce, according to research from the Federal Reserve Bank) they are actively looking for specific types of work in the second act of their careers.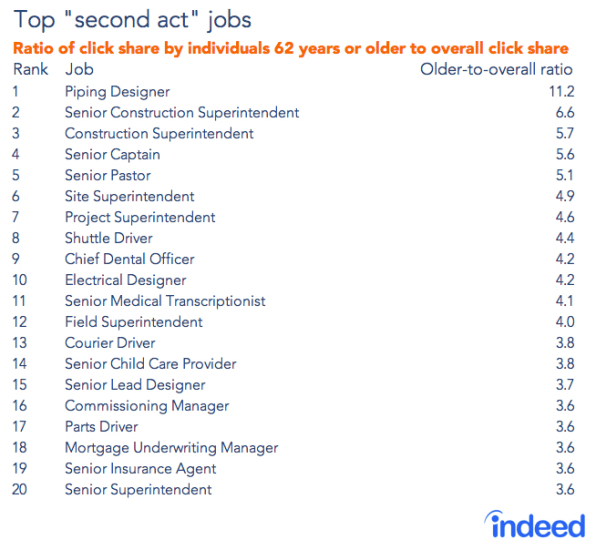 According to Indeed, the most clicked-on job openings for workers over 62 (the earliest you can qualify to get Social Security benefits) are an assortment of construction and transportation positions, along with some surprising niche jobs.
Indeed's analysts found that piping designer is the No. 1 sought-after job mostly found at oil and gas companies. For this, knowledge of CAD is a must, as it is at some of the other top jobs like senior lead designer and electrical designer. Other common second-act jobs are courier driver, shuttle driver, and parts driver. Most of these people are looking to use their expertise, as some variation of the "superintendent" role popped up in the top 20 often.