Netflix stock is currently in a free fall in after-hours trading. The stock is currently down by over 13%, after it significantly missed subscriber targets. The company expected to hit 5.11 million subscribers globally and 1.23 million subscribers domestically, but it actually hit 4.5 million and 700,000, respectively.
The company also slightly missed revenue targets, bringing in $3.91 billion compared to Wall Street Expectations of $3.94 billion.
With all this, the stock is tanking.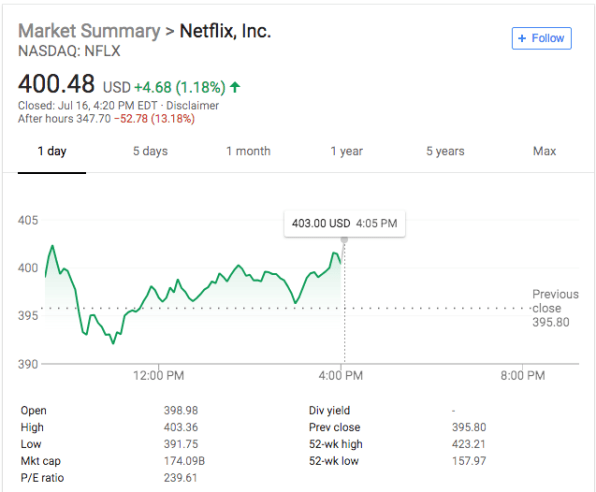 Later today, the company will have its earnings call, and we'll learn more about why it missed so many key targets.