In another sign that the fashion world is undergoing a transformation, two footwear veterans–Mark Kohlenberg and Laura Engerman–who previously worked for shoe industry giants like Allen Edmonds, Clark's, and Florsheim, have just launched a startup called Moral Code.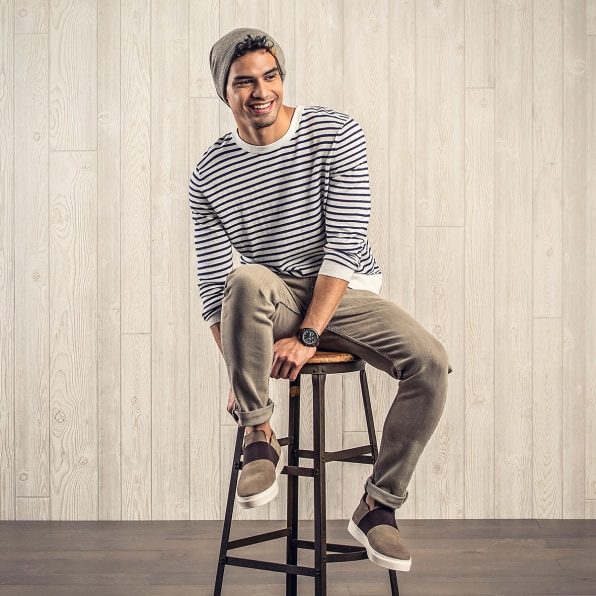 The brand says it wants to outfit the "modern gentleman," which seems to refer to millennial professionals whose jobs still require them to wear formal attire to the office and would rather look dapper than dowdy. Moral Code specializes in leather shoes, all priced between $128 and $228. Many of the shoes are reinforced with Goodyear welting, a technique designed to improve durability and allow the wearer to replace the sole.
"It's the gold standard in the shoe industry," Kohlenberg says. "But it's expensive, and most brands don't invest in it." The brand also makes leather accessories like briefcases, Dopp kits, and even pieces like watch boxes, trunks, and playing card cases, meant to call to mind another era.
Kohlenberg and Engerman launched Moral Code online a year ago using a direct-to-consumer approach that characterizes many shoe startups these days, including brands like M.Gemi, Oliver Cabell, and TAFT. But unlike these other brands, which manufacture in Italy and Spain, Kohlenberg says Moral Code makes all of its products in an ethical factory in India. Having worked on the supply chain of many other major shoe brands, Kohlenberg says he felt confident about picking the right manufacturing partner.
"This is not a story about two people who discovered a shoe factory in Italy when we went on vacation," he says. "We've been in the industry for decades and have seen hundreds of factories around the world. And I'll say that the factory we've partnered with is hands down the best we've found in terms of both quality and the treatment of workers."