Space nerds, get ready to get up close and personal with the Red Planet. On July 27, Mars will be the closest it's been to Earth in 15 years. To celebrate the fact that Mars, the Earth, and the sun will be in a straight line during the course of their orbits—an event known as opposition—Airbnb hosts are getting in on the fun.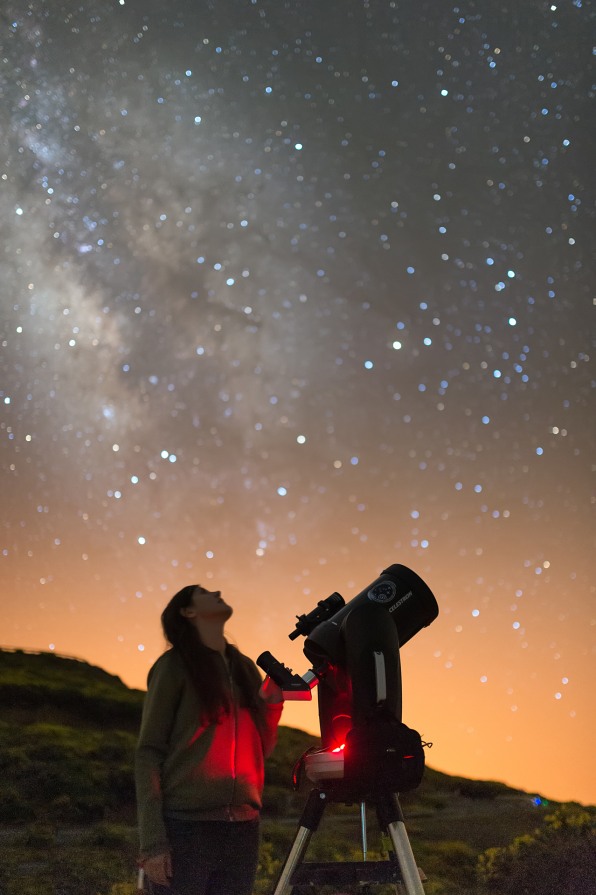 A one-of-a-kind bookable Experience will let guests ogle the Red Planet from one of the world's largest telescopes, the Gran Telescopio Canarias (GTC), in La Palma, Spain. Six guests will join hosts Juan Antonio González, a local astronomy guide, and Antonio Luis Cabrera, the leader of scientific operations at GTC, to learn the importance of preserving the sky through the lens of the largest single-aperture optical and infrared telescope in the world. Guests can ponder life's big questions while gazing at (or even photographing) the Red Planet's ice caps and dust storms, and getting a front-row seat to the longest lunar eclipse in the 21st century.
If you can't quite swing a trip to Mars or Spain there are a few places to stargaze closer to home, like this treehouse in the middle of Oregon's Umpqua Forest, this dome in the middle of Joshua Tree, and these off-the-grid stargazing cabins in Twentynine Palms, California.
If Mars isn't your jam, there are plenty of other star-watching opportunities offered by Airbnb Experiences, too. There's star-gazing on Hawaii's Big Island, a chance to learn astrophotography in Santa Monica or Auckland, and plenty more for you dark sky enthusiasts.