While you were at the beach this past weekend, Recode reported that Groupon has begun looking for a buyer. The early online-deals company, which went public in 2011, has had a rough few years. At its peak, the company was worth around $16 billion. Now it's worth a little more than $2.5 billion.
But this latest news of a possible acquisition has piqued investor interest. This morning, the stock surged nearly 9%. The price has gone down a bit since it opened but is still up over 5% at $4.60.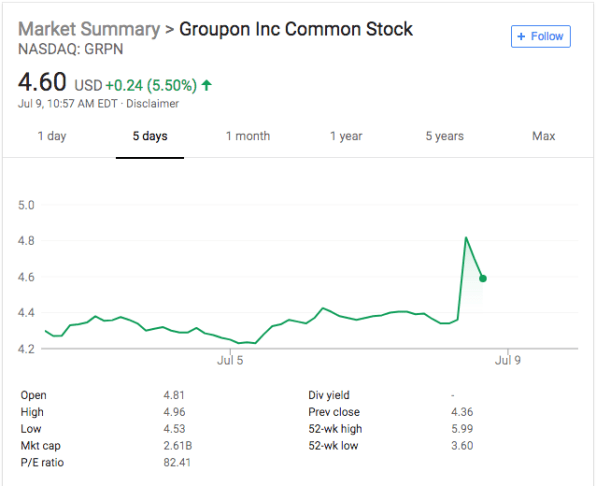 It's unclear who would buy Groupon. According to Recode, the company has contacted "several public companies." No names, however, have been officially reported.
Despite the surge, Groupon stock is still down from its 52-week-high of $5.99.