It's hard to tell just how useful this really is without knowing how to read Japanese. But KDDI's basic insight — put apps on the remote, not the TV screen itself — zigs where Boxee, Roku, and everyone else has zagged.
But the real smarts in KDDI's social remote comes from its Twitter integration. Using hashtags, profile data, and tweet content, the app mines Twitter for intel about what's on, what's worth watching, and who's doing the watching. You can slice and dice this realtime feedback in a variety of ways to zero in on something you like. Then (according to KDDI) you just tap it and poof: the content cues up on your TV. As shown below, the app also offers voting and rating features so that you can feed the hivemind yourself.
Even at a quick glance, KDDI's app seems both more powerful and more intuitive for finding, browsing, and cueing up TV content via the web. Why spend two minutes clumsily moving a cursor around your flatscreen with a D-pad, when you can instantly tap a rich dynamic interface that also tells you what people like you are chattering about, in real time?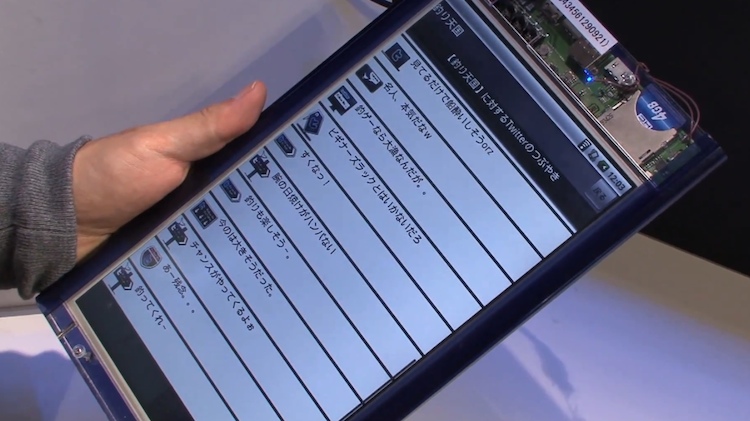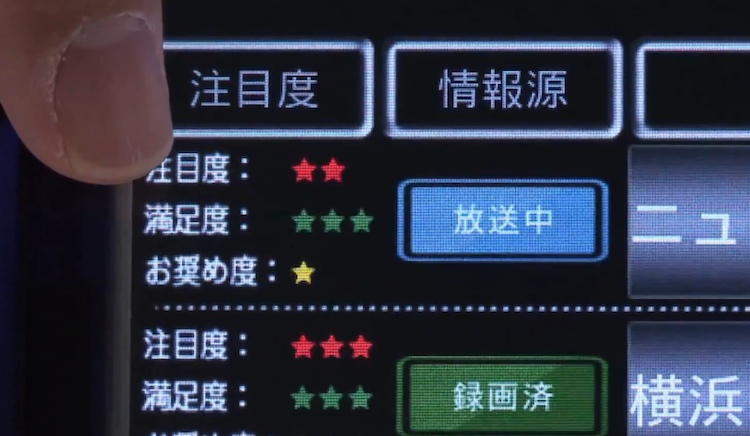 The large tablet form factor looks a bit unwieldy for channel-surfing, but KDDI might have the right idea overall. Let the TV screen do what it does best — showing TV — and let your handheld computer-remote do the rest.
We're betting that there's a taste of what TV-watching will be in five years in this concept. Just imagine TV-watching parties comprised of like-minded fans, chattering and joking like some kind of Mystery Science Theater 3000. And wouldn't you want to watch TV with @Alyssa_Milano or @THE_REAL_SHAQ or the writers of 30 Rock? We'd pay money for that.