Amid wailing ambulances, exploding stun grenades, burning barricades and thick clouds of tear gas hanging over the center of Istanbul Saturday night following the police storming Gezi park, a young man with a gas mask in one hand and a skateboard in the other struck up a conversation with me.
He was not part of the protests, he said as we took refuge from the police onslaught in a small public park in Nisantasi at the perimeter of the action. And neither was he a high-adrenaline skateboarding enthusiast. He was there to protect the cats.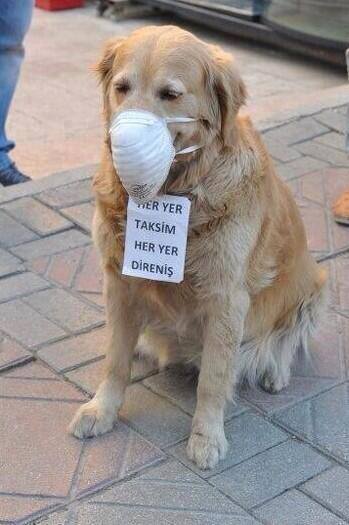 Istanbul is a city of considerable diversity, a variety that includes animals, and they too have suffered in the police crackdown on protestors seeking to protect the iconic Gezi park from being turned into a mall.
One veterinary doctor cited on social media estimated last week that at least 1,000 birds, 60 cats, and eight dogs had been killed to date by the excessive use of tear gas near Taksim alone, which is adjacent to Gezi park.
HAYTAP, the local animal rights organization, to which the activist with the skateboard belongs, put the animal death toll for all of Istanbul at much higher.
Though a final count is not yet available, Sebnem Aslan, a senior HAYTAP activist who coordinates animal rescue teams of volunteers estimated in an emailed response that "hundreds of cats, thousands of different kinds of birds and nearly a hundred dogs have been killed."
Untold numbers have been injured or driven out of their habitats, many blinded by the toxic substances released indiscriminately by the Turkish police.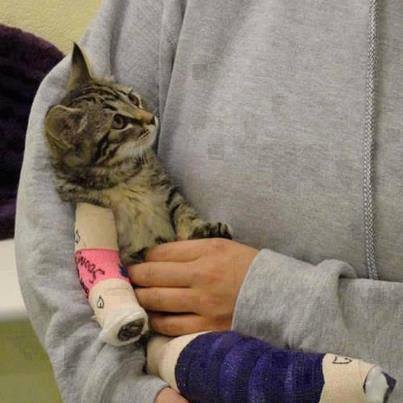 "In Nisantasi Park there used to be hundreds of cats," she added. "Cihangir [another neighborhood near Taksim] is very famous for its cats and we know that most of the cats in Cihangir have died."
Lisa Murphy, an assistant professor of toxicology at the School of Veterinary Medicine at the University of Pennsylvania, says that tear gas is particularly toxic to birds and other animals.
"Tear gas is typically associated with extreme burning of the eyes and the associated pain and distress," she said in an email interview. "Given the sensitivity of birds to any respiratory irritants I think it would be feasible that avian deaths could occur following direct contact with tear gas."
Anecdotal evidence from Istanbul, where police have used the gas liberally, illustrates this poignantly, with pictures of dead birds and blind kittens circulating on social media. Ms. Aslan wrote of "hundreds of birds falling dead from the sky like rain drops" after a recent gas attack in Gezi park.
"Apart from physical effects, after a sudden and high noise, birds lose their balance and fall, lose their capability of flying and many of them die of a heart attack," she added.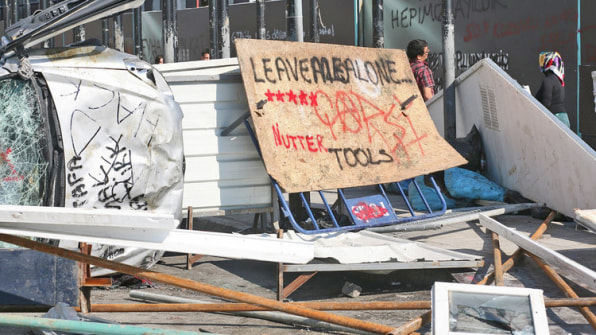 With violence in Istanbul and across Turkey escalating, there seems to be no end in sight for either humans or animals.
On Sunday, following a defiant speech by Turkey's Prime Minister Recep Tayyip Erdogan who blamed the protests on a "treacherous" plot, government supporters in different places attacked the protesters with clubs and knives. Many, including members of the ruling party, are openly wondering if Erdogan is trying to start a civil war.
At least four people have died and thousands more have been injured in what Amnesty International called "an ongoing and serious human rights crisis." On Monday, the Turkish deputy prime minister threatened to call in the army if the police fails to stop the demonstrations.
Even the human costs of the violence may take "many days, weeks, and perhaps years" to evaluate, Amnesty's Turkey Regional Action Network recently cautioned. But while most of the media attention has focused on the human toll, the urgent plight of our furry friends and other fauna alike has stayed under the radar.