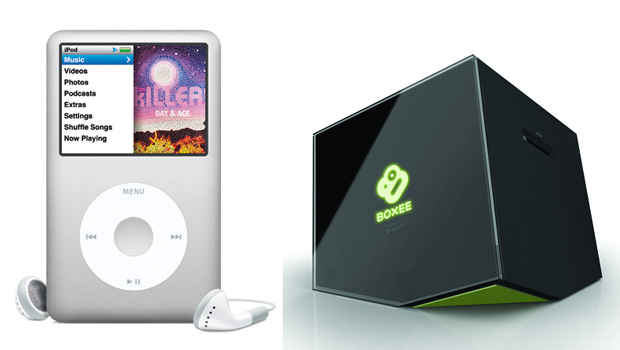 For the better part of the past decade, the design profession has been in a chaotic period. Confronting a unique mixed salad of conflicts–political, social, economic and environmental–designers have been struggling to define their core beliefs. The result has often been a defensive stance, rather than a positive look at the industry's capabilities and their accomplishments. Expectations of the design industry's social responsibility are essential, yet an understanding of designers' ability to use their skills to create a better future would be a better place to start.
This is where hybrid design comes in. It's a progressive notion about the multi-dimensional craft of "doing things," as well as a reflection on the interconnectedness of all kinds of design within the economic and commercial fabric of society. It balances the skills, talents and relative strengths of designers to create both physical and non-physical objects, and their refinement, delivery, and relevancy within a cultural, social and responsible context. And it advances the current rage for design thinking by producing tangible, well-crafted solutions to the strategic and difficult challenges businesses face in this new, and complex environment.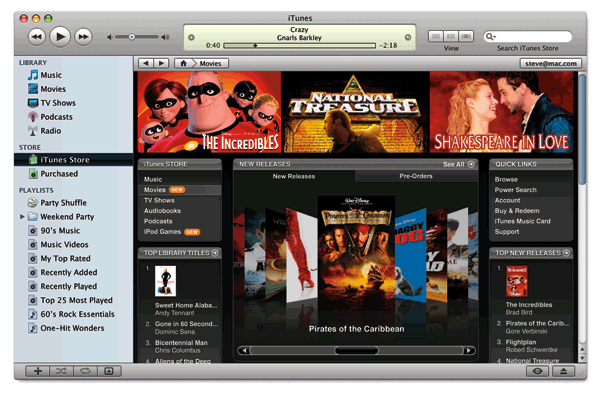 The way that Apple's iTunes seamlessly works with the iPod is an example of hybrid design
Hybrid design is already happening all over. Within industrial design, the seamless integration of software and hardware into everyday objects, whether it be the iPod and iTunes, or the old-fashioned "on-screen-display" on your cable box, has been a part of any physical design for over a decade.
Similarly, non-object designers are becoming increasingly aware of the power and effectiveness of physical objects in cementing abstract concepts such as brand or service design. The making, delivery and presence of these physical objects are as essential to brand and service design as logos or user interfaces.
Hybrid design is the de-facto merger of industrial, interactive, and brand design. It is, however, more than that, since it places these trusted design methodologies within an actionable, focused and deliverable framework.
In this context, design thinking leads the way through strategic direction, but thinking is not enough. To get the job done, designers must distill a deliverable solution to the challenge, which is where a more craft-oriented methodology comes in. Having a great idea is a nice first step; making the idea a reality is better and ultimately, making an idea successful in the marketplace is the pinnacle achievement of any designer.
Boxee's interface integrates with a set-top box and a remote, designed by Astro Studios

At the same time, the craftsmanship of technology, and the effort it takes to produce a workable solution is getting more and more complex. Developing a software experience requires a very acute knowledge of the latest and best in code and development processes. Navigating the labyrinth of manufacturing methods with their costs, levels of sustainability, and business impacts has become a challenge for every industrial designer. Typically, such disparate capabilities would have called for people with specific expertise: A sustainability expert would tackle the package design, or a software developer would craft a graphical user interface (GUI) design.
Hybrid design breaks these professional silos and asks the design team to be aware, intelligent and reactive to an eco-system of experts surrounding the design process. Hybrid designers re-design, re-think and, in time, reflect on their work in progressive new ways. Over time the work coming out of a hybrid design team is of a better quality, better suited to a complex physical/non-physical world and better positioned to weather the tests of time, society, and culture.
Being a thought-leader (or a design-thinker) is nice, yet also being a craftsman, who can really speak to "what works" will make a designer a better advisor to an executive. Beautiful PowerPoint decks or carefully worded position-papers are getting less effective as challenges become more critical, acute and complex;  hybrid design makes the leap beyond the rhetoric in its informed use of experience-based intuition and crafts-based knowledge.
In short, "hybrid design" is to design what "design thinking" was to "innovation": the next level of design methodology based on a wider perspective, multi-talented approach that is still rooted in making things work.
Read more of Gadi Amit's The New Deal blog
Browse blogs by other Expert Designers
Gadi Amit is the president of NewDealDesign LLC, a strategic design studio in San Francisco. Founded in 2000, NDD has worked with suchclients as Better Place, Sling Media, Palm, Dell, Microsoft, andFujitsu, among others, and has won more than 70 design awards. Amit ispassionate about creating design that is both socially responsible andgenerates real world success.