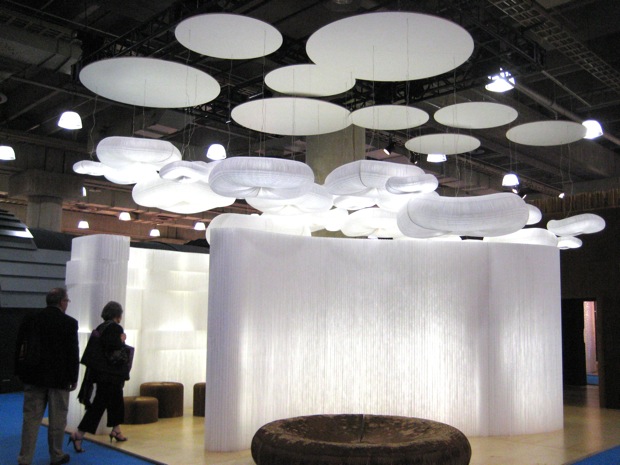 It's fair to say that 99 percent of people on the planet would see ICFF as 145,000 square feet of "unnecessary." However, for the remaining one percent of us who love design, it is an annual bazaar of the new and notable from the commercial and domestic landscapes that is not to be missed.
The booths are beautiful, the products are beautiful and the people are beautiful. But, all of this can be utterly exhausting so I found it helpful to attend the fair on a mission.
This year I decided to use the Editor's Award winners list as my road map. Editors from design publications such as Domus, Abitare, Dwell, and Metropolis determine 16 categories that comprise the winners circle. Categories include seating, carpeting, lighting, materials, accessories, textiles, and "body of work."
Some of these winners also have the distinction of being very well branded. Not only are they producing superior products, but everything that speaks for the company–its booth, logo, catalogs, advertising, and website–is in lock-step quality. This is great design in total.
Of the 16 awards, I had little argument with the editors' selection. However, from a branding and graphic design perspective, a few stand apart.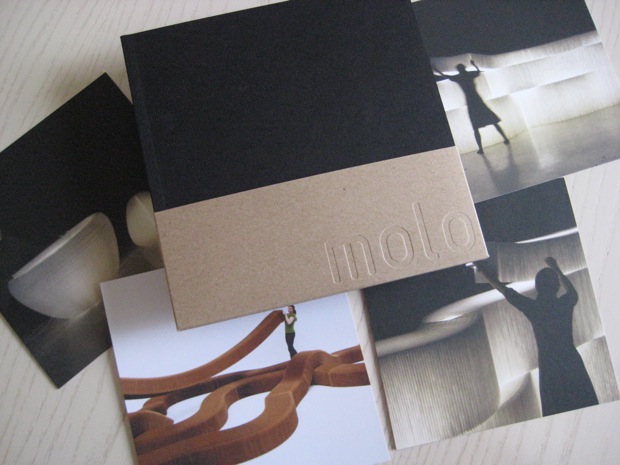 The winner of the "Best Booth" was MOLO, a six-year-old producer of fluted and expandable paper furniture and wall systems (whose booth is the image at the top of this post). Their crisp logo, beautifully photographed catalogs and artful videos on their Web site captures the poetic possibilities of their unique product.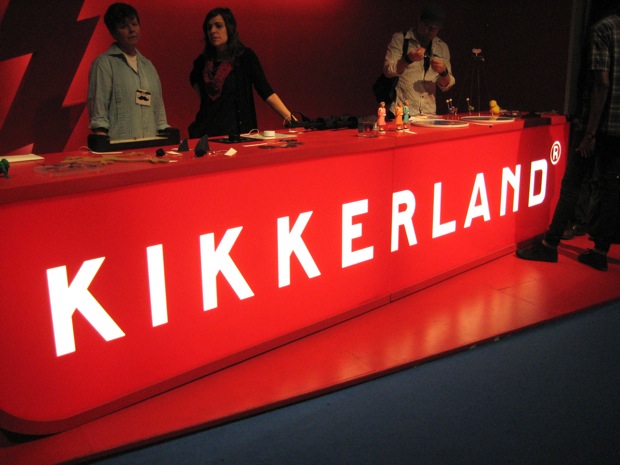 The ever-whimsical Kikkerland Design, with its raging red and white logo as the centerpiece of their booth, boasts an equally fun and functional Web site. As winner of the "Best Accessories" category, each element of their identity reinforces the other.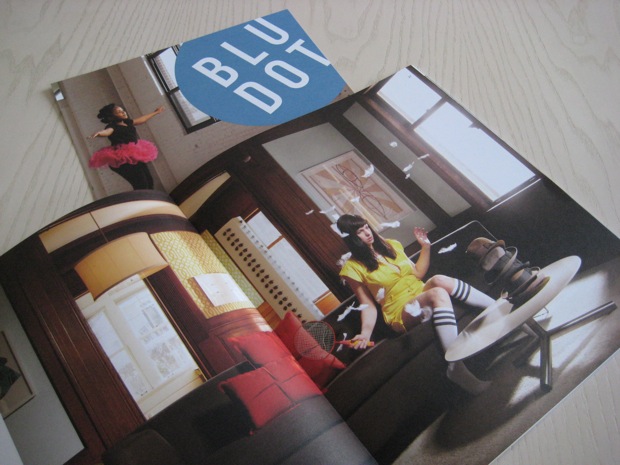 The award for "Body of Work" went to Blu Dot. Although I found their booth not particularly strong, their catalog and Web site epitomizes the wit and warmth that the brand represents.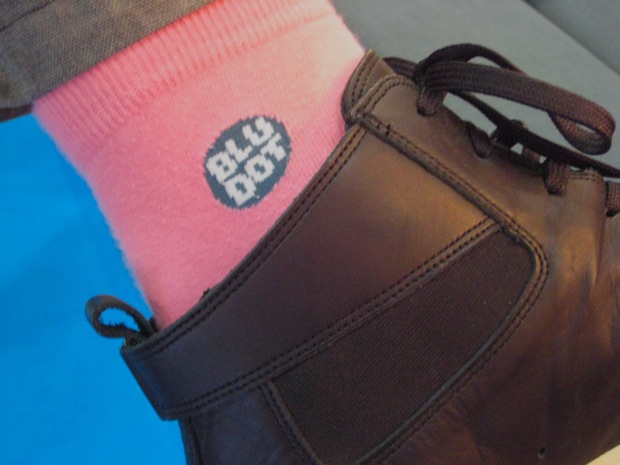 The neutrality and bluntness of their "dot" logo makes it a flexible graphic platform for an ever-evolving product line.
SpoolSeat by Karine Sarkissian, MICA

In a showcase of future design stars, an award is given to a design school. This year it went to MICA (Maryland Institute College of Art). Although great branding was not their focus, the students designed an impressive array of furniture and accessories created out of green materials including bamboo and hemp.
Cooler Cooler by Zoe Axelrod, MICA

The booth was so organic that if I had a nice vinaigrette on hand I could have eaten it!
Read more of Ken Carbone's Yes to Less blog
Browse blogs by other Expert Designers
Ken Carbone is among America'sMost respected graphic designers, whose work is renowned for its clarity and intelligence. He has built an international reputation creating outstanding programs for world-class clients, including Tiffany & Co., W.L Gore, Herman Miller, PBS, Christie's, Nonesuch Records, the W Hotel Group, and The Taubman Company. His clients also include celebrated cultural institutions such as the Museé du Louvre, The Museum of Modern Art, The Pierpont Morgan Library, The Chicago Symphony Orchestra, and the High Museum of Art.