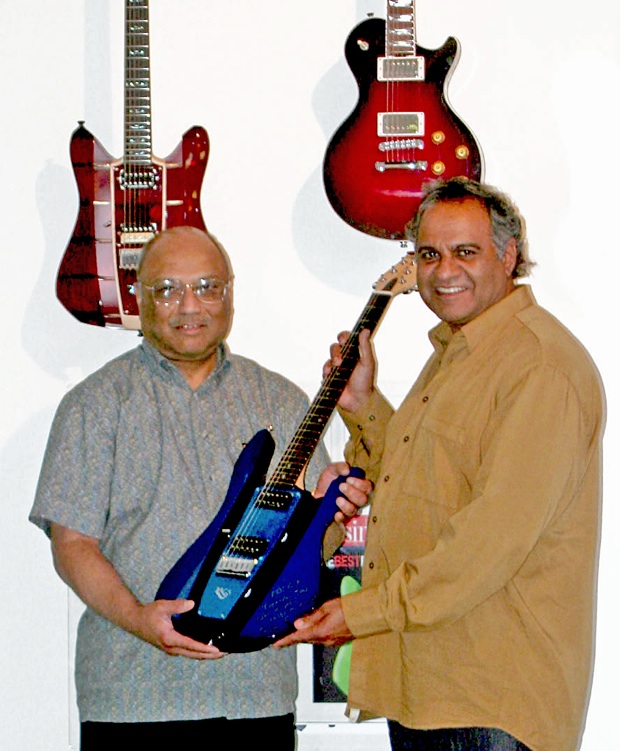 Of the thousands of people we meet in life, only a few become part of our lives in meaningful ways. I'm sure we all remember a favorite teacher or coach, a college professor, first love, or grandparent whose advice we cherish. For me, C.K. Prahalad, who died April 16, was such a person.
Like many people, I had been moved by his books, Competing for the Future, and The Fortune at the Bottom of the Pyramid, as well as his philosophy: that global poverty could be eradicated, and fortunes could be made if corporations would recognize that they can do well by doing good.
In his professional life he was an author, a professor, and an adviser to business and governments. But there was something so much more to him than that. His capacity to understand the world's individual needs and translate them into an ability to lead businesses and heads of state was truly rare.
I met C.K. in person relatively recently. His brilliant daughter Deepa and I had been exploring the idea of collaborating on a book. Between us, we mapped out the guidelines: transparency, clarity, and honesty were bedrock principles. I showed her how my firm, RKS, had used insights from Abraham Maslow and Joseph Campbell to develop a unique way of approaching design.
That partnership led C.K. and his wife, Gayatri, a gifted child psychologist, to visit our firm. We walked them through our process, and he listened attentively, as if he hadn't heard design babble a thousand different ways before. But when we started to show him our actual products–the KOR water bottle, RKS guitars, and Vestalife speakers–things got exciting.
"If the tools you've developed lead you to these, then you must truly have something," he said. "But you need to synthesize and develop these processes into something that is explainable, repeatable, and scalable."
We went through everything, detail by detail, insight by insight, and discussed how each one connects people with their inner most needs and feelings. The six hours we spent together sped by, as we covered so much territory on emotion, needs, and approaches to transforming what we had into something that was no longer an internal process but one that we could share with the world. My firm and I have never been the same since.
I was privileged to see C.K. in both his role as business guru to the world and as a constant and loving father, and devoted husband. So, while he changed my life and my company's forever, I am so thankful to have gotten to know someone I could love and respect as a uniquely great person, and whom I could admire for the gift of his ideas that were given to everyone. C.K. has passed on at a time when the world needs him in so many ways. It will be up to the rest of us to carry forward with his ways of living, teaching and making the world a better place for all.Thank you C.K. for showing the path. You will be dearly missed.
Editors' note: Sawhney's and Deepa Prahalad's book, Predictable Magic, Unleash the Power of Design Strategy to Transform Your Business, will be published by Wharton School Publishing in July.
Read more of Ravi Sawhney's Design Reach blog
Browse blogs by other Expert Designers
Ravi Sawhney is the founder and CEO of RKS, a global leader in strategy, innovation, and design. RKS has helped generate more than 150 patents and over 90 design awards on behalf of its clients, which include HP, Intel, LG, Medtronic, Seiko, Sprint, and Zyliss. Sawhney invented the popular Psycho-Aesthetics® design strategy, which Harvard adopted as a Business School Case Study and is the subject of Predictable Magic, the forthcoming book co-authored by Sawhney and Deepa Prahalad and published by Wharton School Publishing. Sawhney is an IDSA Fellow and Executive Director of IDSA's Catalyst case study program.