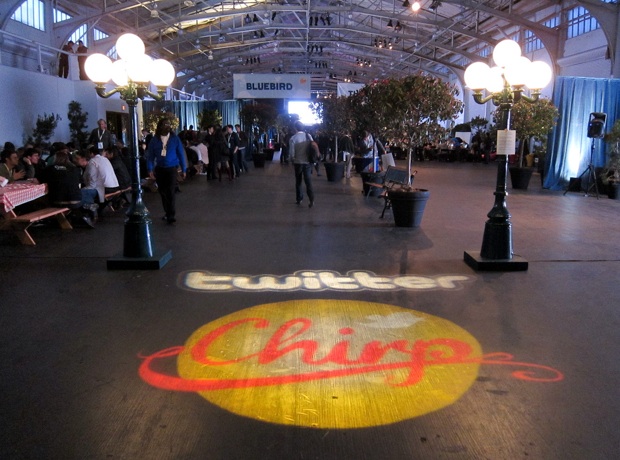 Official Android Twitter App
It's been said that Twitter launched as an incomplete product–unlike, say, Facebook, Twitter is very much a skeleton, without its own versions of many of the most important ways we interact with the service. Twitter doesn't have its own mobile app, its own photo uploading service, or its own URL shortener–so third-party developers have jumped in to provide them. Twitter's slowly been filling those "holes," recently releasing their own BlackBerry app and buying Tweetie, one of the best iPhone apps. That still leaves Android–and on the first day of Chirp, Evan Williams announced that Android would be getting its own official Twitter app. No word on if it'll be a first-party app, like BlackBerry's, or a purchased existing app, like Tweetie on the iPhone. (My suggestion for that latter option: either Twicca or Touiteur).
Official URL Shortener
URLs are often too long for the limited space allowed in a Twitter update, which necessitates a URL shortener. Bit.ly has been the default shortener in Twitter for a while now, but Twitter has already bought twt.tl and twee.tt, which indicated the news that came yesterday. In addition to the Android Twitter app, Williams announced that the URL shortening hole would be filled as well. No word, though, on what will happen to Bit.ly, or how Twitter's own shortener will be implemented.
More Tools for Developers
Twitter's platform director, Ryan Sarver, announced a whole bunch of developer tools that mostly won't affect you yet. There's a location feature called Places that gives a structured database of locations rather than lat-long coordinates. Places should make it easier for developers to integrate location-based features like those offered by Foursquare and Gowalla into Twitter. A User Stream API give developers access to more data, like mentions, friending, and favoriting. Annotations allows devs to add metadata to any tweet, and a new developer site will have more robust search and monitoring functions.
These aren't necessarily things that will affect day-to-day use of Twitter right away–but they're a little taste of what's to come, especially that location-based Places tool.
Stats, Stats, and More Stats
A major part of any tech convention is the statistic boasting section, much like a major part of any mainstream hip-hop song is the monetary boasting section. Every Apple keynote, for example, starts off with 40 minutes of insufferable bragging. Twitter's no different. Here are some stats:
• Twitter is the second-most popular search engine, with 19 million per month. There are significant caveats to this–check that out here. Still, impressive.
• 180 million unique visitors per month
• 300,000 new users a day
• 105,779,710 total users
• About 75% of traffic comes from APIs, meaning clients like Seesmic, Tweetie, and other apps outside of Twitter itself
• 175 total employees
Twitter at the Library of Congress
The Library of Congress catalogs every book, article, piece of music, journal…basically everything they possibly can. It's the biggest library in the world, and a cultural institution here in the States. And now they've got Twitter. All of Twitter.
It is our pleasure to donate access to the entire archive of public tweets to the Library of Congress for preservation and research. It's very exciting that tweets are becoming part of history. It should be noted that there are some specifics regarding this arrangement. Only after a six-month delay can the tweets will be used for internal library use, for non-commercial research, public display by the library itself, and preservation.
Pretty cool, right? And now you can have your own searchable back catalog of tweets, by using Google's Replay feature.
[Photo by Scott Beale / Laughing Squid via Flickr]