We all know that globally, terrorism kills several hundred people every year. We also know that tens of thousands of people die each year in the U.S., due to lack of health care. But this poster, designed by Schuhle-Lewis, connects the two issues in a pretty sobering way. You'll notice that the poster is actually a stealthy infographic–there are 58 skulls (count 'em) in the illustration up top: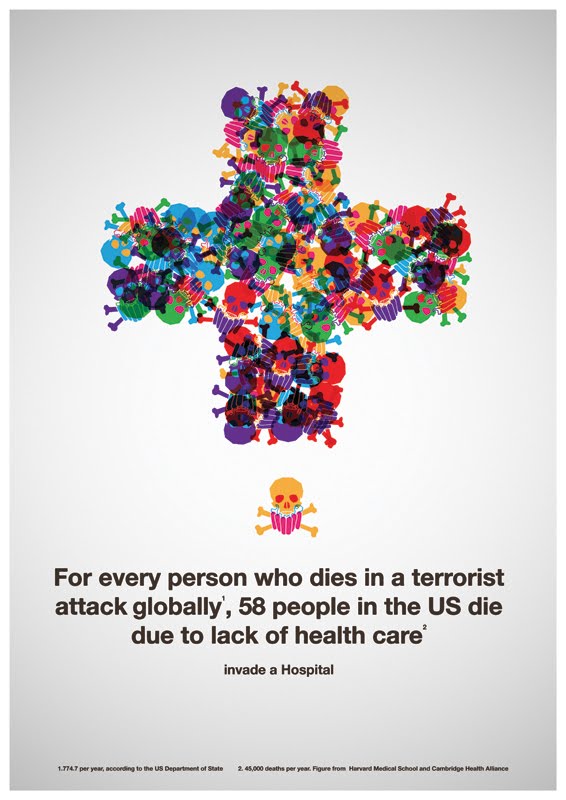 Visually stunning, this also raises some fundamental questions, no matter your politics. First, the health-care study cited in the graphic is concerned mainly with people who die simply because they're not regularly monitoring their health. But the numbers of people who don't die because they lack health care–and who take care of their health only when it's too late, in emergency rooms–is surely much larger. That's wildly inefficient. Emergency care is extravagantly expensive–and that in turn feeds the spiraling cost of medical care in the U.S.
(Note: We could find who designed the poster above—Any help out there?) (Addendum added above–Thanks for the tip in the comments, Auntie Em!)
For more health-care-related infographics, click here and here and here.