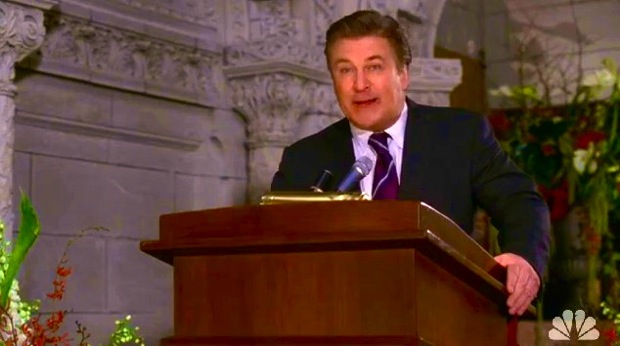 Television can contain nuggets ofwisdom in even its silliest situations. Last week, a segment of 30 Rock struck a chord with me, like it has with FastCompany.com writers many times before. Though the context was satirical, thisepisode portrayed two stereotypes I recognize in the business world: innovatorsand complacent companies.
Jack Donaghy, a self-proclaimedinnovator, delivered a eulogy for his mentor, Don Geiss, in the face of apersonal crisis. His NBC had just been acquired by Kabletown, a complacentcompany coasting off the revenue of a mature product (and perhaps a jab at Comcast buying the real-life NBC?). With ninety-one percent of its profit coming from a singlecategory–pornography–Kabletown saw no need for growth or innovation, makingJack's business skills obsolete.
Commemorating his fallen hero, Jackrecalls Geiss' guiding philosophy: "There's always an untapped market. Nobusiness is ever done evolving. There are always opportunities for innovation."
His own words spark the realizationthat Kabletown has failed to address the needs of fully half of its potential market:women. Jack's new idea had the potential to double Kabletown's pay-per-view, as illustrated by another funny clip later in the show.
In my interactions with potentialclients, I occasionally encounter a Kabletown—a company content with the statusquo, throwing out excuses why innovation is not for them, whether due toregulation, product lifecycle or time constraints. And for every excuse, I have a reply. Channeling JackDonaghy, I emphasize my belief that, no matter what a company's circumstances,there is always room to innovate.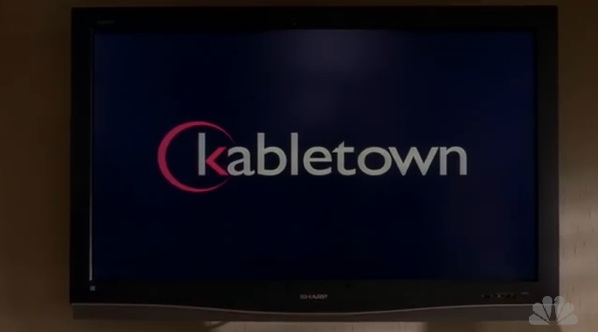 Here are the top "KabletownExcuses" I hear in my conversations with business people, and my reaction to them as a designer.
All innovation at our company has to be incremental due to productregulation.
Strategic innovation provides aroadmap, setting goals for short term and long-term improvements in a productline. Even if you're not traveling quickly to your destination, you need toknow what the ultimate goal is. Plus, constraints breed creativity.
No one else in my industry is innovating.
Companies in this situation standto gain the most by adopting innovation. Addressing product design and userexperience where competitors have ignored it can change the rules of the game.
Our short product lifecycle does not justify innovation.
Products with a short lifecycle demandinnovation to give customers something to come back for next time. Rather thansqueezing out innovation, a quick timeframe actually enables it at a higherlevel, allowing you to quickly test new ideas with less long-term risk.
Our product is not sold to consumers: It does not need to bedifferentiated.
Whether your product sits in theback of a factory or the middle of an emergency room, it has an end user whoresponds to something newer and better. Your flagship products represent yourcompany at trade shows and sales meetings and rally employees to make them feelgood about working for your company. Give them something to be proud of.
Innovation is not just a word bandied about boardroom tables and primetime sitcoms. It is a new way oflooking at a company, a product or a customer. Done well, it does have thepower to drive profit, even for Kabletown.
Read more of Stuart Karten's Dear Stuart blog
Browse blogs by our Expert Designers
For 25 years, Stuart Karten Design(SKD) has designed products that serve as brandambassadors for its clients and lead to greater market share andincreased profit. SKD's team of 25 designers,researchers, and mechanical engineers guide a product fromconceptualization through production. SKD is renowned for its medical products and its ear-centric devices, including communication headsets for Jabra and Plantronics, the Zōnhearing aid for Starkey Laboratories, and noise-cancelling ear buds forUltimate Ears. SKD's awards include IDEA, Red Dot, iF, Good Design and the I.D. AnnualDesign Review. Conceptual "Epidermits Interactive Pet" was a part of MOMA's Design and the Elastic Mind exhibition.In 2008, Fast Company named SKD among America's topfive "Design Factories" in its annual Masters of Design issue.