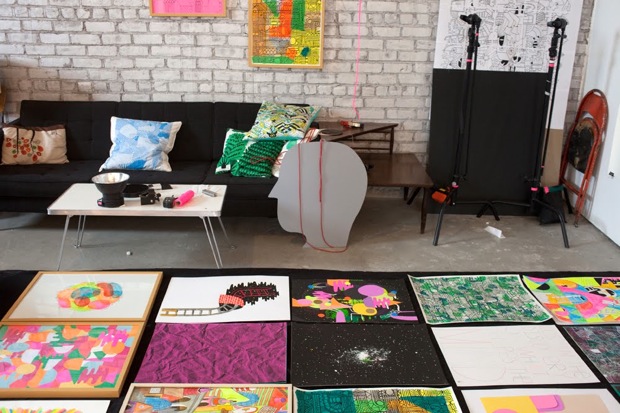 Illustrator Mike Perry prides himself on his DIY ethos; Hand Job is his cheekily-named book that's a collection of hand-drawn type. For Perry's new show Lost in the Discovery of What Shapes the Mind, which opens Friday at the Minneapolis College of Art and Design, he took his handmade aesthetic one step further, creating a behind-the-scenes blog documenting the prep work. True to the exhibition's name, Perry's process photos are every bit as visually-intriguing as we expect the show to be.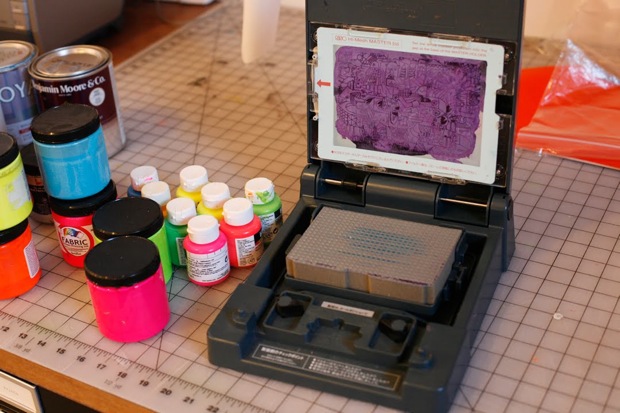 Creating cards using a Gocco printer.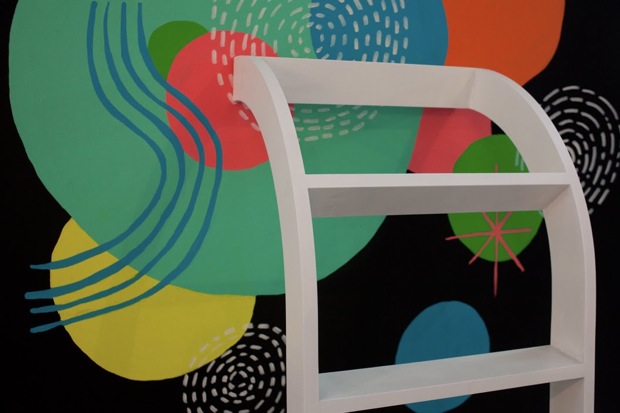 A 3-D ladder to somewhere–or nowhere.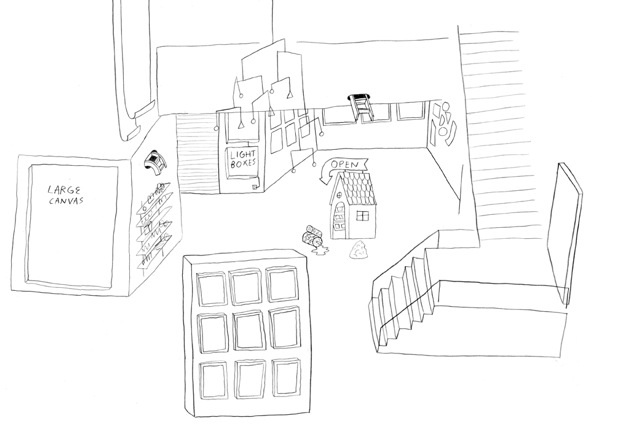 Perry brought his hand-drawn character to the gallery site plan.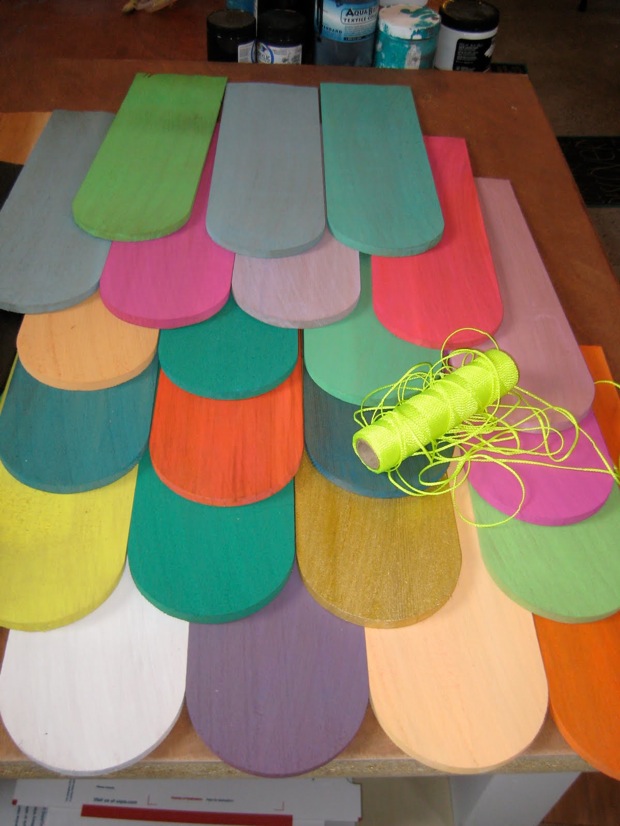 And as you can see from the center of the sketch, he's even managed to build an entire house.