This week, President Donald Trump signed an executive order that will begin to unravel President Obama's legislative and diplomatic efforts to slow climate change. But the mayors of many cities across the country say they plan to continue their green initiatives–regardless of Trump's shortsighted order.
In an open letter published on Tuesday, a coalition of mayors known as the Mayors National Climate Action Agenda objected to the executive order, calling climate change the "greatest single threat we face" as well as "our greatest economic opportunity." In the letter, 47 mayors from both red and blue states pledge to continue their commitments to reduce emissions, pointing to a long list of carbon-cutting initiatives they've undertaken over the past few years.
The list highlights dozens of targeted solutions that cities are funding on a hyper-local level. It's a glimpse at how local governments are enacting their own climate change policies, regardless of national politics. Here are some of the most creative.
Vacant Lot? Landfill? Put Solar Panels On It
In Phoenix, where the sun shines 296 days per year, generating energy from solar panels makes perfect logical sense. But solar panels require space–something a sprawling metropolis doesn't always have. So the city government found empty space to install solar panels in some of Phoenix's neglected places and industrial sites: on city parking garage rooftops, water treatment facilities, and landfills. The landfill solar energy plant, which opened in 2015, now generates 10 megawatts, which is enough to power about 2,500 homes. It's one of nine solar plants in the state that are part of the Arizona Sun Project, which will help both Phoenix and Arizona reach a goal of 15% renewable energy by 2020.
Orlando, Florida, is taking advantage of its underutilized spaces too–by installing solar panels on public buildings and brownfield sites. Meanwhile in Ann Arbor, Michigan, the city's largest solar installation is on a major affordable housing site.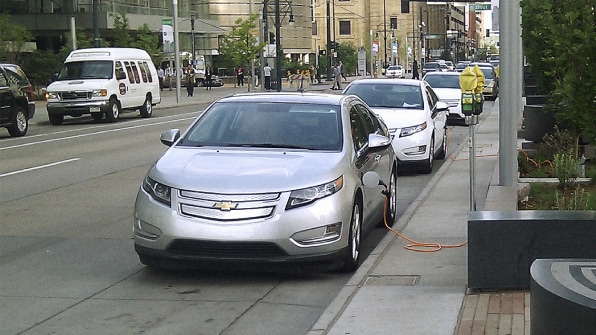 Getting Creative With Building Code
Building code might appear to be one of the most bureaucratic and idiosyncratic elements of a local government. But it's also one of the primary ways cities are fighting climate change. For instance, in 2016, Denver slipped in a new requirement for all new single-family homes: They must include wiring for electric vehicle charging. As electric vehicles become more pervasive, the forward-thinking policy ensures that families' homes are already equipped to support cleaner transportation options.
Other cities instituting policies that encourage people who own buildings to optimize them for energy efficiency: In Boulder, Colorado, a Net-Zero Energy Code requires new and remodeled buildings to achieve net-zero energy by 2031. In Seattle, a policy requires nonresidential buildings larger than 50,000 square feet to periodically "tune up" by optimizing energy and water in order to generate 10% to 15% savings. In Berkeley, California, an ordinance forces property owners to assess just how much energy they're using–and then incentivizes them to minimize it.
Buildings end up accounting for a huge 39% of carbon emissions in the U.S., so targeting architecture is one of the most effective ways for cities to usher in a more efficient future.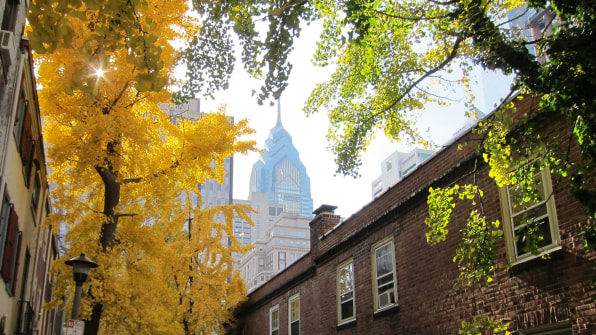 Paying Attention To The Humble City Tree
Increased urbanization and rising global temperatures spur a phenomenon called the urban heat island effect, where cities are often hotter than more suburban or rural areas. One of the best ways to combat heat islands are trees–and cities are taking note. In San Francisco, the city government did a complete "street tree census," counting 124,795 trees of more than 500 different species throughout the city's 33 neighborhoods–while also identifying 40,000 potential planting locations. All those trees suck up 19 million pounds of carbon dioxide and filter 100 million gallons of storm water annually–and the city's Urban Forest Plan plans to add 50,000 street trees over the next 20 years.
Other cities are in the midst of similar campaigns, including Philadelphia and Columbus, Ohio, where more than 20 organizations hope to build four urban tree nurseries in low-income parts of the city where there tend to be fewer trees (and plant 300,000 trees by 2020).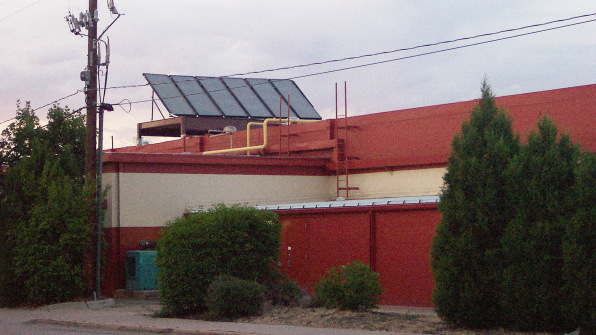 Developing Apps & Platforms
It's not easy for homeowners to take the first step toward going solar. So Boulder invested in a rooftop mapping tool that lets anyone find and visualize their own rooftop–and analyze how much energy it could generate based on its shape, nearby buildings, and local weather. It's called SolarSystem, and it shows metrics for each individual roof, including initial cost, savings, and tax credits in a highly visual way. The tool also presents designs and configurations to make the daunting process of installing solar panels easier.
Other cities have also developed platforms in order to make energy maintenance easier, too. Kansas City has built a software system to monitor energy use in municipal buildings. Fort Collins, Colorado, installed technology to measure and adjust traffic flows in real time in order to reduce emissions.
Check out the mayors' full letter and list of actions here.